To celebrate the centenary of Finnish independence, the Barbican is hosting a season of films curated by the Midnight Sun Film Festival, an edgy film get-together founded by Mika and Aki Kaurismaki, taking place each year in the heart of Finnish lapland. In London this long weekend opens with Juho Kuosmanen's remake of the first ever Finnish fiction film The Moonshiners with its live musical accompaniment by Ykspihlajan Kino-orkesteri and live foley by Heikki Rossi. Finnish film classics capturing the spirit of the Midnight Sun are: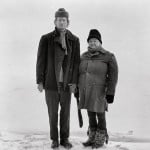 THE MOONSHINERS (2017)  + ROMU-MATTILA AND A BEAUTIFUL LADY (2012) | 29 NOV | 18.30
Un Certain Regard 2016 winner Juho Kuosmanen (The Happiest Day in the Life of Olli Maki) presents a double bill of his silent shorts Romu-Mattila, a fact-based drama about an elderly man facing eviction, followed by The Moonshiners, a re-make of a long-lost Finnish farce (1907) exploring the subject of liquor distillation.
THE MATCH FACTORY GIRL (1990) + LAND OF HAPPINESS (1993) | 30 NOV | 20.45  
A double bill pairing featuring the last in Kaurismaki's Proletariat Trilogy, along with Markku Polonen's debut feature. The Match Factory Girl is considered one of Kaurismaki's best films and stars regular collaborator Kati Outinen in an award-winning performance as a down-trodden working girl who finally gets her own back on her abusive parents and boyfriend. Land of Happiness sees a young man returning to 1960s North Karelia where he falls for a dream lover whose erotic Finnish tango-dancing sets the scene for a passionate liaison fraught with nostalgia.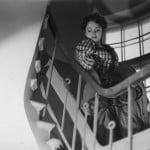 THE STOLEN DEATH (1938)  | 30 NOV | 86′ | 18.30
A poetic thriller conveying the atmosphere during the underground resistance of an Helsinki activist group against the Tsarist government of the early 1900s. Lead Tuulikki Paanananen went on to star in Jacques Tourneur's The Leopard Man. Director Nyrki Tapiovaara lost his life at only 28, during the Winter War.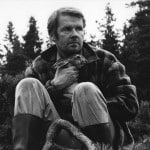 THE YEAR OF THE HARE (1977) | 3 Dec | 129′ | 14.00 
Based on the novel by Arto Paasilinna, this eco-friendly comedy drama explores an advertising exec's attempt at escaping the rate race for a life in the Lapland countryside, capturing the spirit of TV's The Good Life. Sadly, Director Risto Jarva was tragically killed in a car crash while returning home from the premiere.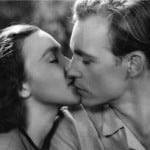 PEOPLE IN THE SUMMER NIGHT (1948) | 3 Dec | 66′ | 14.00 
Nobel Literature Laureate F E Sillanpaa's book is ravishingly brought to life here by director Valentin Vaala. Eino Heino's images capture the brilliant light of Finland's 'white nights' set to a score by Taneli Kuusisto. Martti Katajisto won Best Actor for his vibrant performance as a log-driver whose tragic fate becomes intertwined with that of a farming family, a lumberjack called Nokia, and a young girl and her lover.
FINNISH FILM FESTIVAL | BARBICAN | 29 NOVEMBER – 3 DECEMBER 2017