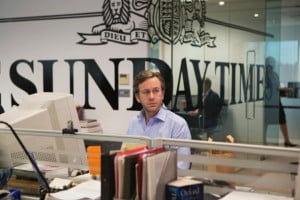 Jean Marc Vallée's DEMOLITION is set to open Canada's biggest International film festival, which runs from 10 – 20 September this year, hot on the heels of VENICE. Toronto is a massive affair sprawling over the city and featuring many of Cannes, Venice and Sundance top pictures along with a fresh slate of World premieres and Canadian indies which will include Venice hits: Cary Fukunaga's Beasts of No Nation starring Idris Elba and Black Mass starring Johnny Depp as Whitey Bulger. Also in the various strands and selection will be Tom McCarthy's Spotlight; Jay Roach's Trumbo; Roland Emmerich's Stonewall and Jocelyn Moorehouse's The Dressmaker.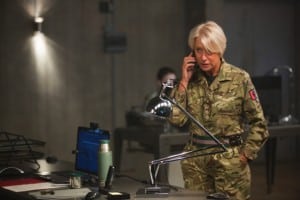 But for the moment, let's a look at the slate of new British Films that are set to screen at the Ontario jamboree. Most are literary adaptations, reflecting the British need constantly to reference the past, but Stephen Frears stands out from the crowd, offering The Program, a sporting drama to spice things up with its controversial subject matter: the evidence surrounding Lance Armstrong's substance abuse. Dustin Hoffman, Ben Foster and Lee Pace star. Another combat-themed premiere is Eye in the Sky, an aviation thriller directed by South African Gavin Hood (Ender's Game) but the script, written by Guy Hibbert, and cast couldn't be more British: Helen Mirren, Alan Rickman and Phoebe Fox star in what promises to be a fresh look at the increasing use of remotely piloted aircraft used in warfare. The Man Who Knew Infinity is director Matt Brown's second feature also featuring a starry British cast. Based on American writer Robert Kanigel's novel that explores the wartime story of Maths genius Srinivasa Ramanuajan, who rose from poverty-striken Madras to win a scholarship to Cambridge under the tutelage of a (no doubt) gravelly-voiced prof Jeremy Irons. Dev Patel, Toby Jones, Stephen Fry and Jeremy Northam and Kevin McNally also star in what promises to be a worthwhile sortie into Britain's Colonial past. India is the location for Leena Yadav's inspiration drama Parched. In a rural Indian village, it explores how four ordinary women begin to throw off the traditions that hold them in servitude.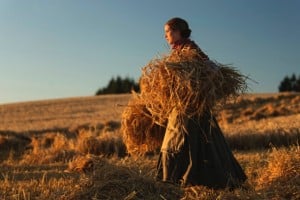 Miss You Already is Catherine Hardwicke's latest and has Toni Colette and Drew Barrymore as two friends struck by life-limiting illness. Dominic Copper and Paddy Considine also star. We were hoping to get a first look at Terence Davies' latest drama Sunset Song at Cannes this year. But the drama, based on Lewis Grassic Gibbon's classic novel, will now have its world premiere as a special presentation in Toronto, with a superb British cast of Peter Mullan, Agyness Deyn, Kevin Guthrie and Douglas Rankine. English novellist, Nick Hornby wrote the screenplay for Brooklyn, adapting from Colm Toibin's 1950s love story that straddles the Atlantic and stars Saoirse Ronan, Jim Farrell and Julie Walters. Closed Circuit helmer John Crowley directs. Irish filmmaker Lenny Abrahamson came to fame with his remarkable 2012 debut What Richard Did, a coruscating coming-of-ager set during The Troubles. His latest, a literary adaptation simply entitled Room, is an exploration of the unconditional love between mother and child and stars Brie Larson, Megan Park and William H Macy. High Rise is Ben Wheatley's much anticipated adaptation of JG Ballard's novel of the same name that has Tom Hiddleston and Jeremy Irons caught in a class war in a London Apartment.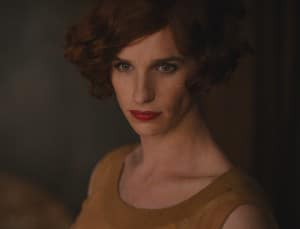 Tom Hooper's The Danish Girl has now premiered at Venice but British title Legend will have its prem at Toronto as a Gala Presentation. Starring Tom Hardy in another powerful role as both Ronnie and Reggie Kray, the vicious ganglands killers who purportedly nailed a rival's head to a coffee table (if you believe Monty Python). Paul Bettany, David Thewlis and Emily Browning also star. MT
TORONTO INTERNATIONAL FILM FESTIVAL | 10 – 20 SEPTEMBER 2015 | TORONTO CANADA
Here's the full Toronto low-down.
GALAS
Beeba Boys (dir. Deepa Mehta)
The Dressmaker (dir. Jocelyn Moorhouse)
Eye in the Sky (dir. Gavin Hood)
Forsaken (dir. Jon Cassar)
Freeheld (dir. Peter Sollett)
Hyena Road (dir. Paul Gross)
Lolo (dir. Julie Delpy)
Legend (dir. Brian Hegeland)
The Man Who Knew Infinity (dir. Matt Brown)
The Martian (dir. Ridley Scott)
The Program (dir. Stephen Frears)
Remember (dir. Atom Egoyan)
Septembers of Shiraz (dir. Wayne Blair)
Stonewall (dir. Roland Emmerich)
SPECIAL PRESENTATIONS
Anomalisa (dir. Duke Johnson and Charlie Kaufman)
Beasts of No Nation (dir. Cary Fukunaga)
Black Mass (dir. Scott Cooper)
Brooklyn (dir. John Crowley)
The Club (dir. Pablo Larrain)
Colonia (dir. Florian Gallenberger)
The Danish Girl (dir. Tom Hooper)
The Daughter (dir. Simon Stone)
Desierto (dir. Jonas Cuaron)
Dheepan (dir. Jacques Audiard)
Families (dir. Jean-Paul Rappeneau)
The Family Fang (dir. Jason Bateman)
Guilty (dir. Meghna Gulzar)
I Smile Back (dir. Adam Sulkey)
The Idol (dir. Hany Abu-Assad)
The Lady in the Van (dir. Nicholas Hytner)
Len and Company (dir. Tim Godsall)
The Lobster (dir. Yorgos Lanthimos)
Louder than Bombs (dir. Joachim Trier)
Maggie's Plan (dir. Rebecca Miller)
Mountains May Depart (dir. Zhangke Jia)
Office (dir. Johnnie To)
Parched (dir. Leena Yadav)
Room (dir. Lenny Abrahamson)
Sicario (dir. Denis Villeneuve)
Son of Saul (dir. Laszlo Nemes)
Spotlight (dir. Tom McCarthy)
Summertime (dir. Catherine Corsini)
Sunset Song (dir.Terence Davis )
Trumbo (dir. Jay Roach)
Un plus une (dir. Claude Lelouch)
Victoria (dir. Sebastian Schipper)
Where to Invade Next (dir. Michael Moore)
Youth (dir. Paolo Sorrentino)