FLARE is 30! And to celebrate, the BFI is offering a chance to see the latest films from a flirty selection – appealing to the arthouse crowd and gay, lesbian, bi-sexual and transgender cineastes alike.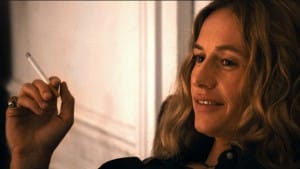 Kicking off, quite literally, with the World premiere of THE PASS, Ben A Williams footy-themed drama, stars Russell Tovey and Arinze Kene as Club lovers, in both senses of the word, who come together during an away match thousands of miles from home. And to close, SUMMERTIME  [La Belle Saison], Catherine Corsini's passionate portrayal of Paris during the '70s where Cecile de France and Izïa Higelin star as two very different women who fall in love against the feminist street protests in the French capital.
This year screenings benefit from the EASTER BREAK and will continue on the day after this Closing Gala (Easter Sunday 27 March) with a Second Chance Sunday devoted to 2016 Festival best-sellers and a selection of LGBT archive gems from the Festivals' history. Every ticket on Second Chance Sunday will be offered at the discounted price of £8. As a highlight of the day, the BFI will show the film that tops a brand new critics' and programmers' poll of the top 10 global LGBT films of the last 30 years. The result of this BFI poll and all the films screening on Second Chance Sunday will be announced soon.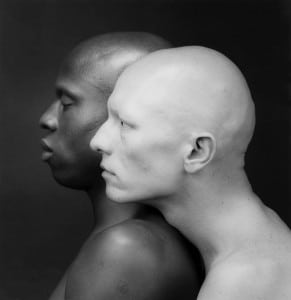 Between 17 – 27 March most screenings will be accompanied by Q&As and a chance to meet and debate with visiting talent including Silas Howard, the first trans director on Emmy and Golden Globe-winning Transparent, who will be in London to regale us with his experiences. Special Presentations include Mapplethorpe: Look at the Pictures, an in-depth and uncompromising portrait of the life and work of the legendary photographer Robert Mapplethorpe by award-winning World of Wonder duo Fenton Bailey and Randy Barbato (Inside Deep Throat); Rebel Dykes, a work-in-progress screening event of Harri Shanahan and Sian Williams' documentary which explores the forgotten 'herstory' of lesbian punk London in the 1980s. Jacques Martineau and Olivier Ducastel (Jeanne and the Perfect Guy, Drôle de Félix) will also be there in the wake of their Berlinale world prem Theo & Hugo, a finely crafted and provocative French drama.
Of the 50 features screenings, be sure not to miss the following Gala Specials, and highlights from the festival strands HEARTS, MINDS and BODIES.
DEPARTURE British director Andrew Stegall's touching debut about a mother (Juliet Stephenson) and son Alex Lawther (The Imitation Game) struggling with their relationship. Barak and Tomer Heymann's touching drama WHO'S GONNA LOVE ME NOW? fresh from Berlinale, which explores the family dysfunction of an HIV positive Israeli finding an adoptive second home in London as a member of London Gay Men's Chorus. And from the Cult Classic strand CALAMITY JANE at the BFI IMAX will celebrate everyone's favourite cowboy/girl Doris Day with this dazzling new digital restoration presented on the biggest screen in Britain.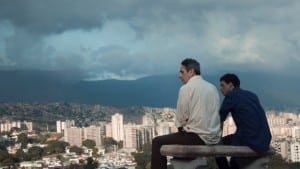 H E A R T S  includes films about love, romance and friendship.
FROM AFAR – Lorenzo Vigas' Golden Lion 2015 winner at Venice Film Festival;
THE GIRL KING – Mika Kaurismäki's 17th century lesbian costume drama, set at the court of Queen Christina; CAROL Toddy Haynes' masterful lesbian screen version of Patricia Highsmith's novel stars Cate Blanchett and Rooney Mara; DESERT HEARTS a cult classic lesbian '80s love story as vibrant as ever, the only lesbian film shown at the 1986 edition; WHOSE GONNA LOVE ME NOW a gay Jewish man's journey to find acceptance and stability amid the perils of hard drugs and HIV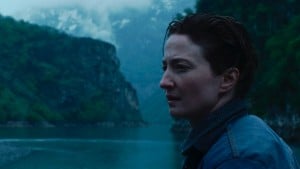 B O D I E S  features stories of sex, identity and transformation.
THE CHAMBERMAID LYNN – Ingo Haeb's disturbing German story of a hotel-cleaner who becomes a fetish sexworker; NASTY BABY   a Brooklyn-set adoption story with a tragic twist; SWORN VIRGIN – Laura Bispuri's startling drama stars Alba Rohrwacher as an Albanian whose transition to living as a man involves complex cultural traditions..
M I N D S    features reflections on art, politics and community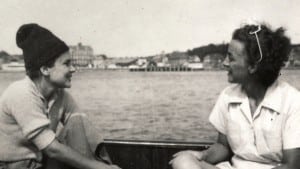 THE TRIAL OF SIR ROGER CASEMENT a chance to catch a rare screening starring Peter Wyngarde as a man executed for treason in the '60s; WELCOME TO THIS HOUSE Barbara Hammer explores the life of Pulitzer prize-winning author and lesbian Elizabeth Bishop; WOMEN HE'S UNDRESSEED a  genius Hollywood costumier's life is told through the stars he dressed and undressed: Cary Grant, Humphrey Bogart and Marilyn Monroe; KA BODYSCAPES Jayan Cherian's sophomore drama explores themes of oppression and rebellion in the southern Indian province of Kerala, through the adventures of a young bohemian artist on the cusp of fame
While films and film cultural are at the heart of the BFI, the atmosphere at Southbank brings people from far and wide. This year the hugely popular BFI Flare Club Nights return (Fri 18, Sat 19, Thu 24, Fri 25 and Sat 26) at Benugo Lounge and Riverfront with our favourite DJs and newfound friends including Pitch Slap!, Sadie Lee and Jonathan Kemp, Pink Glove, Club Kali, and for Closing Night Bad Bitches and Unskinny Bop.