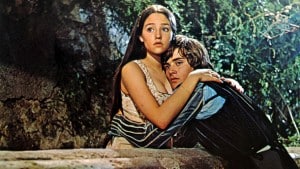 As we celebrate the 400th Birthday of our most famous writer, the BFI presents the biggest ever programme of SHAKESPEARE on film nationwide and in selected countries across the World, courtesy of the British Council.
This will include a number of 4k restorations – Franco Zeffirelli's ROMEO AND JULIET and Akira Kurosawa's RAN and re-mastered adaptations from Roman Polanski, Kenneth Branagh and Orson Welles and Laurence Olivier. 18 films will tour 110 countries to share the legendary English works on film with the rest of the World – from Azerbaijan to Zimbabwe, Cuba to India, Russia to the USA and even Iraq. This is the most extensive film programme ever undertaken.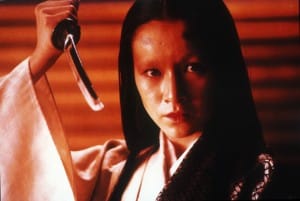 Shakespeare's works have been successfully translated for the screen under different guises and re-interpretations and there will be a chance to visit them: Baz Luhrman's ROMEO AND JULIET; Julie Taymor's TITUS ANDRONICUS; Orson Welles' CHIMES AT MIDNIGHT, Kurosawa's THRONE OF BLOOD and RAN, Basil Dearden's ALL NIGHT LONG (Othello); Gus Van Sant's MY OWN PRIVATE IDAHO (Henry IV part 1 and 2 and Henry V) and most recently Gil Younger's 10 THINGS I HATE ABOUT YOU (The Taming of the Shrew).
Sir Ian McKellen will travel around the world to present and discuss Shakespeare on Film. Ian starred in and co-adapted RICHARD III (1995), directed and co-adapted by Richard Loncraine and co-starring Annette Bening, Maggie Smith, Jim Broadbent, Kristen Scott Thomas, Robert Downey Jr and Dominic West. The film will be simulcast, in partnership with Park Circus, across UK cinemas on 28 April with a special post-film on-stage discussion with Ian McKellen live from BFI Southbank.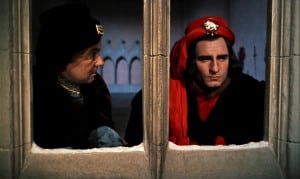 With the film set in the 1930s and shot largely on location in London, Ian McKellen will also be hosting public bus tours of the iconic locations in the film, from St Pancras station and Tate Modern to Battersea Power Station and Hackney's haunting gas holders. RICHARD III is also being screened at BFI Southbank, will be part of the international touring programme and re-released by the BFI in a DVD/Blu-ray Dual Format Edition on 23 May, with brand new additional material, including new audio commentary.
P l a y  O n !  Shakespeare in Silent Cinema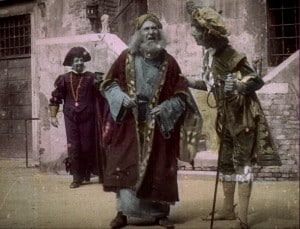 It is believed that around 500 Shakespeare films were made in the silent era and this new film is a playful compilation of scenes from the best surviving adaptations held by the BFI National Archive, including the first ever Shakespeare film KING JOHN (1899) and a rare discovery of a 20-year old John Gielgud's earliest appearance on film in ROMEO (1922). Other films from the 26 titles sampled include THE TEMPEST (1908), THE MERCHANT OF VENICE (1916) – shot on location in Venice, JULIUS CAESAR (1909), MACBETH(1909) and RICHARD III (1911). The BFI has commissioned the musicians and composers of Shakespeare's Globe to write a score for the film which will take an innovative approach, marrying a different composer for each of the film's five acts (see Notes to Editors for credits). The film will premiere at BFI Southbank, play UK-wide in cinemas and on the international tour, and will be available in the summer on BFI DVD and BFI Player.
W O R L D W I D E   C O V E R A G E   A N D   E V E N T S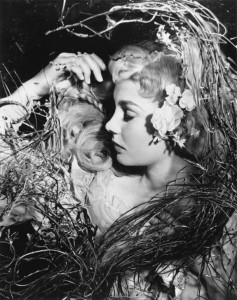 SLOVENIA: will launch the first official international screenings on 27 January with HENRY V (1944), Polanski's MACBETH  (1979) Jarman's THE TEMPEST (1979) and Hickox's THEATRE OF BLOOD (1973)
BRAZIL is creating 'Shakespeare House' at the Paraty International Literary Festival (FLIP) in late June which will showcase the BFI curated films
NEW YORK: The Museum of Modern Art, New York, will be featuring highlights of the programme this autumn.
POLAND will present Play On! Shakespeare in Silent Cinema with local live music accompaniment at an open-air screening as part of Wrocław European Capital of Culture, and the BFI curated films will screen throughout the year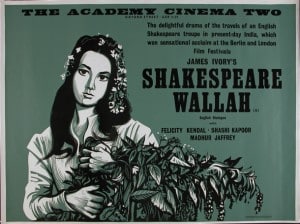 Shakespeare from 29-30 April will feature three films from Indian director Vishal Bhardwaj; MAQBOOL (2003), OMKARA (2006) and HAIDER (2014), based on Macbeth, Othello and Hamlet respectively with Bhardwaj himself discussing the films on stage with the scriptwriters.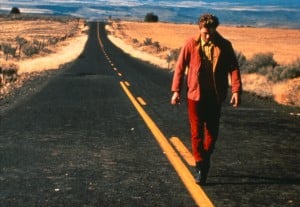 Cinemas and outdoor locations in Iraq, including a refugee camp in the Kurdistan Region of Iraq (KRI), will use the universal themes of Shakespeare to highlight the humanitarian situatioN. In East Asia international film festivals including Shanghai, Beijing and Hong Kong will present the programme from April to June
On Midsummer Night (21 June) Russia will present a large scale summer festival dedicated to Shakespeare in one of Moscow's central parks. Italy will be exploring the rich connection between Shakespeare's plays and Italian locations by screening films in 20 cities and a series of high profile events
Greece will present 'Shakespeare in the City' in partnership with the Athens International Film Festival, including open air screenings in archaeological sites, squares and parks. Plans are being developed in many other countries including India and sub-Saharan Africa
Join in the conversation on Twitter and Facebook via @BFI and facebook.com/BritishFilmInstitute using #ShakespeareLives | SOME TITLES ARE ALSO SCREENING AT THE BARBICAN