Director | Cinematographer: David Bickerstaff | Producer: Phil Grabsky | 93min | Documentary | UK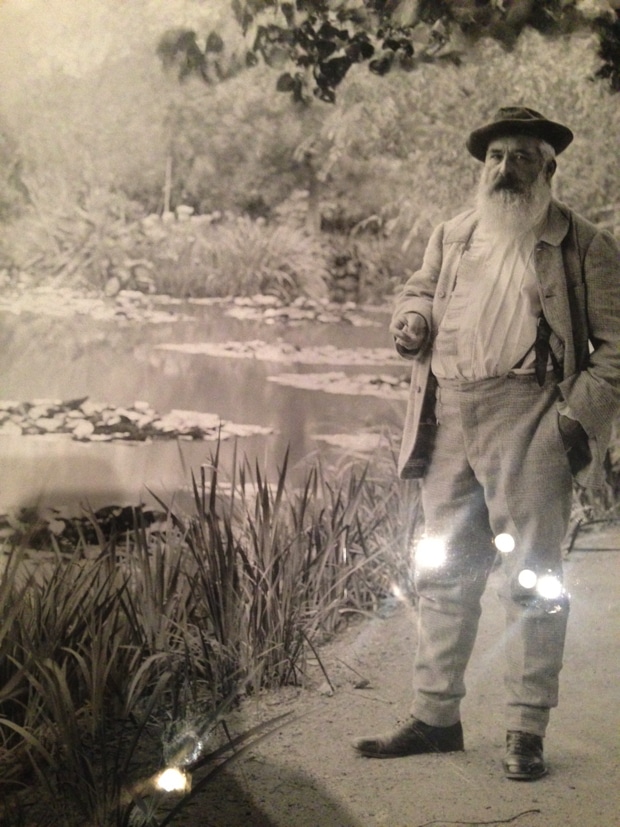 The Royal Academy's 'Painting the Modern Garden: Monet to Matisse' was the first of its kind to display paintings by artists inspired by gardens. Using Claude Monet as a starting point, the exhibition explored the major role of gardens in the development of art and painting from the 1860s through to the threshold of modernism in the 1920s. This colourful documentary brings the pivotal study to life visiting many of the gardens featured and also offers further insight and context from leading lights of the world of art and garden history.
Director David Bickerstaff and Phil Grabsky are known for their art documentaries on Goya, Van Gogh and Renoir that add a another dimension to the artists and their paintings, bringing their vibrant creations to the screen and allowing their works to travel and gain context through the valuable insight of art curators, experts, even members of the artists' families.
Painting the Modern Garden shows how Monet was not only a talented painter but also a horticulturalist who took inspiration from nature describing his garden as his "most beautiful masterpiece". He owed "having become a painter to flowers", using colour, form and latterly stripping things back to just light and reflection to give an impression of what he really saw and experienced.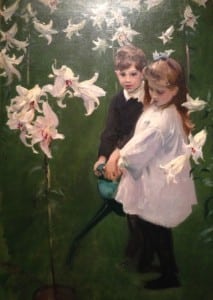 Bickerstaff's agile camerawork flits from sumptuous groupings of vivid, herbaceous perennials to gloriously discordant drifts of annuals and their painted representations in the works of Pierre Bonnard, Paul Klee, Gustave Caillebotte, Wassily Kandinsky, Gustav Klimt, John Singer Sargent, Camille Pisarro, Emil Nolde, Joaquin Sorolla, Berthe Morisot, Jacques Tissot, Paul Cézanne and Henri Matisse (to name but a few but only one Englishman!). He finally alights on the talking heads: the Royal Academy co-curator Ann Dumas explains how during the 1860s private gardens became a visual pleasure and a sanctuary for the family, rather than just a source of food; celebrity garden designer Dan Pearson explores how Singer Sargent (left) and Monet conveyed their understanding and love of raising the plants to their artistic impressions of them, particularly seen in Monet's zinging portrayal of flame rust day lilies, and Singer Sargent white asian lilies. An Art Historian and Professor shows how many different species were being discovered in the Orient, bringing a new dynamic vitality to classic plant pairings in garden designs. The cheeky head gardener at Giverney tells how Monet favoured clashing colours (planting purple with orange accentuates the vibrancy) in contrast to England's 'old-fashioned', classic harmonious schemes – he obviously hasn't visited many English gardens and in particular those at Great Dixter by the pioneering writer and designer Christopher Lloyd (1921-2006) who with his head gardener Fergus Garrett, whose stock in trade was strident yellow with fluorescent carmine, and other striking contrasts. is at pains to point out that gardening and horticulture is often denigrated as an applied craft along with knitting or basket weaving, whereas, infact, it is a living and changing interactive art – as much as we plant and plan, nature offers a constant source of surprise, each year and season bringing up unexpected variations and results, in many ways similar to painting and filmmaking even architecture: we design but the infinite alchemy of the elements often throws up a result which is both pleasing and rewarding.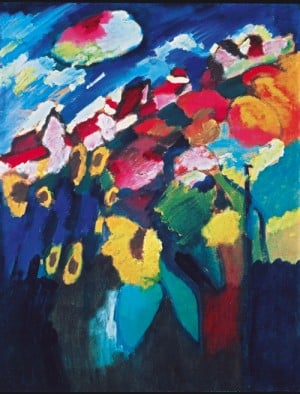 The second act of Painting the Modern Garden gets out and about in the gardens themselves, visiting Monet's garden at Le Pressoir, Giverny; German Impressionist painter Max Liebemann's lakeside garden on the banks of the Wannsee in Berlin; Emil Nolde's garden in Seebüll (Northern Germany) – there are cutaways to Nolde's intense impressionist works showing how he literally daubed the paint on the canvas to illustrate the boldness of his poppies and dahlias; Joaquín Sorolla's garden in Madrid which influenced his ethereal work with light and shadow; Henri le Sidaner's garden in Gerberoy, Picardy – we also meet his relative who explains how le Sindaner's 'intimist' painting was based on the atmospheric light in his garden which echoed reflection and informed his work. This gorgeous travelogue showcases the gardens at their most resplendent.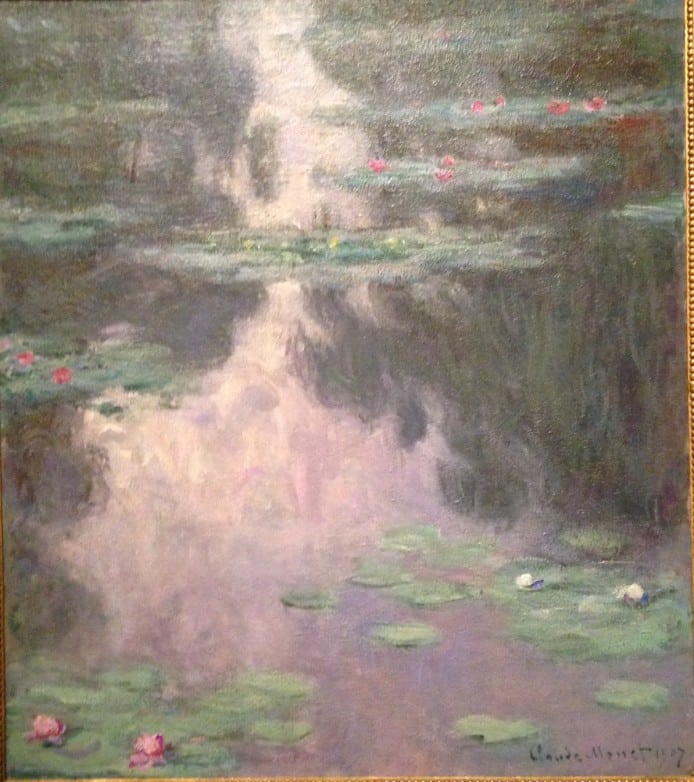 The final section of the documentary hones in on Monet's later years to illustrates how he designed and planted his borders specifically as a source of inspiration for his impressionism. Rather than portraying the garden and individual studies of it, he focused obsessively on light and reflection (left). He sourced newly discovered exotic cultivars of nympheas (bright pink and yellow) that he acquired ('all my money goes into my garden') and grew in his excavated lake from the mid 1890s until his death in 1926. The film offers a panoramic view of the remarkable 42ft Agapanthus triptych; a vision of light, suggestive colour and reflection and the most evocative of all his works (seen together for the first time and borrowed  from three different museums) that perfectly evokes the 'oceanic' state – a feeling of limitlessness where we are at one with nature. This is the perfect climax to a study that progresses from Renoir's figurative portrait of Monet in his garden at Argenteuil in 1873 to the broad brush impressionism that occupied the final decade of his Monet's life. Painting the Modern Garden initially feels like a glossy an advert for the exhibition, but in analysis it offers far more: a worthwhile and engaging filmic tribute to the world of 19th garden art and the fascinating history and people that informed and shaped it. MT
PAINTING THE MODERN GARDEN: MONET TO MATISSE is at RA.ORG.UK

Modern Garden: Monet to Matisse