KINOTEKA POLISH FILM FESTIVAL is back for its 15th Edition showcasing the latest films from Poland in an enticing programme that includes a tribute to the late and great post-war legend ANDRZEJ WAJDA and a celebration of 70 YEARS OF POLISH ANIMATION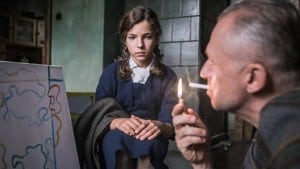 During his impressive career spanning 7 decades and 56 films, Andrzej Wajda achieved international critical acclaim, winning a BAFTA and César Award (for Danton), both a Palme D'Or (Man of Iron) and Jury prize (Kanal) at Cannes, a Fipresci Prize at Venice (Ashes & Diamonds) a silver bear at Berlin for his lifetime contribution to cinema plus multiple lifetime achievement awards including Camerimage and the European Film Awards as well as winning Best Film at the Polish Film Awards (Katyn). He directly influenced a generation of filmmakers including Martin Scorsese, Roman Polanski, Francis Ford Coppola and Agnieszka Holland (who assisted him on Man of Marble). His final film Afterimage (2016) has been chosen as Poland's official nominee for the Best Foreign Language Film Academy Award, a fitting tribute to the most revered Polish filmmaker (above left).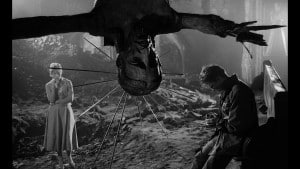 The Barbican Cinema and Close Up Cinema screening two complementary short retrospective seasons of Wajda's films including rarely screened titles such as A Generation (1955), The Promised Land (1975) and Danton (1983) as well as iconic classics including Ashes and Diamonds (1958) (left) and his late masterpiece Katyn (2007).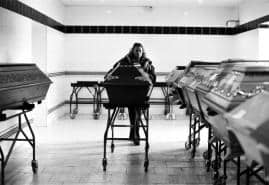 In the New Polish Cinema Strand KINOTEKA will show the UK premiere of Marcin Koszalka's psychological thriller The Red Spider (2015), described in the Karlovy Vary programme as "an intricate story of the fascination with evil that hides in places we would never expect, and there will be an opportunity to see Koszalka's short documentary films including the autobiographical: Such a Nice Boy I Gave Birth To; about living with his verbally abusive parents. An in-depth exploration of the relationship between a 53 year old man and his mother; Til It Hurts (2008). And a long short documentary User Friendly Death (2007) that examines what actually happens after death, in a Polish funeral parlour and crematorium.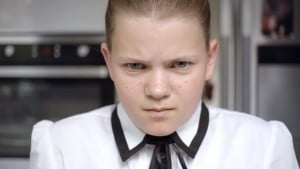 There will be another chance to see one of the most shocking teenage thriller's of 2016 Playground that echoes the tragic tale of Jamie Bulger in a rural Poland, and captured critics' attention at last year's London Film Festival. Don't miss Jan P Matuszynski's Locarno festival debut The Last Family that tells the real-life story of a fractious, dysfunctional family living on a bleak Warsaw housing estate and depicts the physical and emotional claustrophobia of their family dynamic. Michal Rosa's multi-awarded Happiness of the World, a painterly comedy portrait of a journalist's experiences in 1940s Silesia (main picture).
In this year's Polish Masters Rediscovered strand KINOTEKA shines the spotlight on the incredible story of Polish filmmaker Wanda Jakubowska, the first prominent female figure in Polish film history. Jakubowska started her film career in the 1930s, during the war she was arrested in 1942 for being an active member of the Polish Resistance and imprisoned at Auschwitz for the rest of the war. The ICA will screen her landmark 1948 film, The Last Stage, which won the Crystal Globe at Karlovy Vary. Based on her experiences at Auschwitz and in part shot on location, it is considered one of the most harrowing and immediate holocaust films ever made. The retrospective programme will also screen her post-war East German/DEFA production of Encounter at Twilight (1960). An expressionistic drama about a Polish pianist returning to the West German town where she had previously lived as a 'forced labourer' after the war, Jakubowska's film was one of the highlights of the Post-war German Cinema retrospective programme screened this year at Locarno.
Before the Second World War, animated cinema was practically unknown in Poland until Zenon Wasilewski emerged as the pioneer of animated films. Best remembered for the groundbreaking animated puppet film In the Time of King Krakus (1947), now recognised as the first animated film in the history of the Polish School of Animation. KINOTEKA will be celebrating 70 years of Polish Animation with an extra special Closing Night Gala event at the Barbican Hall with a programme of classic films from the Polish School of Animation set to a specially commissioned live score, performed by leftfield indie band British Sea Power who have been previously responsible for a series of acclaimed film scores including Robert J Flaherty's classic Man of Aran and Penny Woolcock's From The Sea To The Land Beyond.
KINOTEKA POLISH FILM FESTIVAL | 17 MARCH – 5 APRIL 2017