The 31st Edition of BFI Flare is back on 16th March. This year once again promises to be provocative, playful and politically engaged – appealing to both straight and LGBT audiences – a number of World, International and European Premieres are on offer. BFI Flare is absolutely the place to see the best new LGBT cinema first."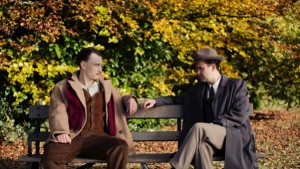 Opening with the World Premiere of Fergus O'Brien's BBC Production AGAINST THE LAW (left) at BFI Southbank. The Festival closes with the International Premiere of Jennifer Reeder's SIGNATURE MOVE at BFI Southbank. The Centrepiece Screening of the 2017 Festival is the European Premiere of TORREY PINES, a psychedelic stop-motion animation about a child grappling with gender identity and a schizophrenic mother. And there will be two World Premieres on offer as Special Presentations: the new UK web series, DIFFERENT FOR GIRLS, a smart, sassy, sexy multi-layered lesbian drama, directed by award-winning Festival alumni Campbell X and AFTER LOUIE starring Alan Cumming as a New York artist whose life is turned upside down by an encounter with a much younger man.
LGBT still people struggle for basic human rights in many countries, so BFI Flare presents a selection of films and events which explore their experiences around the world.
OUT OF IRAQ (dirs. Eva Orner and Chris McKim) is an outstanding documentary about the forbidden relationship of two Iraqi young soldiers at the height of the Iraq war.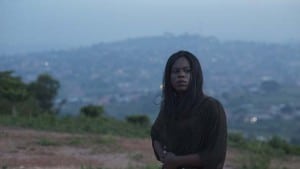 THE PEARL OF AFRICA (dir. Jonny von Wallström) follows the story of Cleopatra Kambugu, the first out transgender woman in Uganda (left).
As part of the UK/INDIA 2017 Sridhar Rangayan, the Director of Kashish Mumbai International Queer Film Festival will attend BFI Flare and take part in an event exploring LGBT film and television culture in India, Once again the festival is divided into a trio of strands for ease of reference
BFI FLARE: LONDON LGBT FILM FESTIVAL, 2017 FULL PROGRAMME
H E A R T S includes films about love, romance and friendship. We recommend: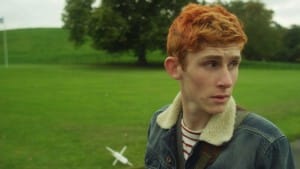 HANDSOME DEVIL, fresh from Sundance comes John Butler's drama which has Andrew Scott as a witty Irish charmer which charts the unlikely friendship between an isolated gay teen and his hunky rugby playing roommate.
HEARTLAND, Maura Anderson's elegant and assured debut is a powerful examination of love and loss and tells the tale of Lauren, who is forced to return to live in rural Oklahoma following the death of her girlfriend.
DEAR DAD: (dir. Tanuj Bhramar) in India-set a father and son move closer in a bittersweet road movie.
BEING 17: André Techiné's powerful and affecting tale of two young boys in their last year of high school, co-written by Celine Sciamma (Tomboy, Girlhood) – review
SEVENTEEN: the pain and heartache of young love is laid bare in Monja Art's hugely accomplished second feature.
B O D I E S – features stories of sex, identity and transformation.
THE UNTAMED: see review
MILES : Nathan Adloff's winning gay teen movie.
HANDMAIDEN: Park Chan Wook's ravishing oriental upstairs/downstairs tale of deception inspired by Sarah Waters' Fingersmith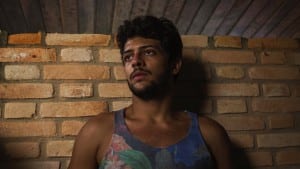 BODY ELECTRIC (left). Marcelo Caetano explores the casual encounters of a handsome young man in contemporary Brazil.
THE ORNITHOLOGIST – see review
BELOW HER MOUTH; an entirely female crew create a no holds-barred depiction of what happens in the first few days of two women falling in love.
RAISING ZOEY; Dante Alencastre's documentary follows a strong family who demonstrate how open mindedness and love can pave the way for a joyful transition for their 13-year-old Zoey.
IT'S ONLY THE END OF THE WORLD – review
THE TRANS LIST; Timothy Greenfield Sanders returns to BFI Flare with The Trans List, in which some of the world's most prominent transpeople, including Caitlin Jenner and Laverne Cox, tell their stories.
M I N D S  features reflections on art, politics and community.
THE SLIPPERS: Morgan White chronicles the world's most recognisable pair of shoes in this documentary about Dorothy's iconic ruby footwear in The Wizard of Oz.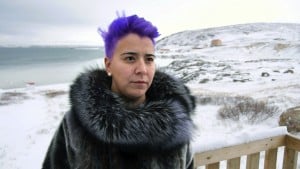 TWO SOFT THINGS, TWO HARD THINGS; Mark Kenneth Woods sensitively observes the complexities of LGBT life in Canada's remote Arctic Inuit population.
LAST MAN STANDING  (dir. Erin Brethauer) is a beautifully made documentary charting the life of eight long-term survivors who live with AIDS.
THE UNTOLD TALES OF ARMISTEAD MAUPIN: a documentary about the much-loved author of Tales of the City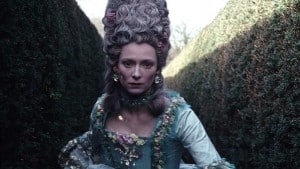 ORLANDO: THE QUEER ELEMENT: Sally Potter's delicious visual feast adapted from Virginia Woolf's tale of gender identity through the ages
BFI Flare also includes a wide range of events, talks and debates.
And music-wise the BFI Flare joins forces with interactive theatre company Clay & Diamonds for Orlando: The Queer Element, an education event which uses Sally Potter's film and Virginia Woolf's text to allow audiences to step inside a world that breaks apart traditional boundaries between science and art and explore notions of gender and sex from the Elizabethans through to 2017.
Tickets NOW ON SALE | 16 -26 MARCH 2017