Perhaps because of its geographical position, between Germany and Russia, the history of Poland has been littered with tragic events that have percolated through the subconscious of its artists and creatives to give lasting legacies in the visuals Arts and particularly cinema.
The image of the doomed Polish underdog, a sad victim of Fascism or Stalinism, litters the screens of the postwar period. These historical tragedies effecting their homeland seem to have left a scar on the collective psyches of these talented artists and filmmakers, often causing them to lose their lives while in full swing.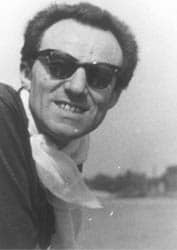 The leading example of this must be Andrzej Munk (1921-1961), who died in a car accident, after returning from the concentration camp Auschwitz-Birkenau where he was shooting part of PASSENGER, ironically a film about an ex-concentration camp inmate who meets one of her former torturers on a ship. The film was finished, partly with stills, by Witold Lesiewicz and premiered on September 20th 1963, the second anniversary of Munk's death, winning the FIPRESCI award at the Cannes Film Festival1964. Munk, who was Jewish, had to hide in Warsaw, and was part of the uprising in 1944. He started studying law, but later was one of the first students at the soon-to-be world famous Lodz Film School. He graduated in 1951 and begun shooting poetic documentaries, very much against the grain of the ruling dogma of "socialist realism". Munk had joined the Polish United Workers Party in 1948, but was expelled already in 1952 for "blameworthy behaviour". His first feature film MAN ON THE TRACKS was the first anti-Stalinist film in Central Europe. Followed by EROICA (1957) and BAD LUCK (1960), (both written by Stefan Stawinsky) Munk had established himself as the leading Polish director of his generation. Returning to Lodz Film School in 1957 as a teacher, Munk's students included Roman Polanski, Jerzy Skolimowski and Krzysztof Zanussi.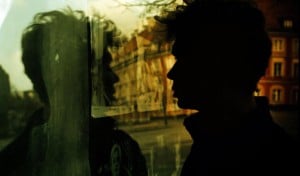 Even though Krzysztof Kieslowski (1941-1996) may have lived a few years longer than the "mythical" limit of 50 attributed to artists having died 'young', his life is exemplary for his generation of Polish filmmakers, caught between creativity and Stalinist bureaucracy, which tried to suffocate them. After training to be a fire fighter, Kieslowski is successful, after many failed attempts, to study at Lodz Film School in 1965. He finishes in 1965 and joins TOR a documentary film collective in Warsaw. "From Lodz" (1969) and "Worker 71 – nothing about us, without our participation" (1972) are examples for his critical view of Stalinist repression. But his breakthrough is a feature film: THE AMATEUR FILMMAKER (1979), winner of the "FIPRESCI Price" at the "Moscow Film Festival" of the same year. The satirical story tells the tale of a worker, who suddenly discovers his love for film making – taking himself too serious, he looses his wife, job and finally sanity. DEKALOG (1989), originally a TV film, is a liberal version of the "10 Commandments", even though Kieslowski denied any religious intentions. A SHORT FILM ABOUT KILLING and A SHORT FILM ABOUT LOVE, part of the series, are later shown in separate forms in feature film length. His cultural pessimism found its maximal expression in the THREE COLOURS TRILOGY (1991-1994), where loss and alienation win over, in spite of the will for human survival. Even though Kieslowski retired from directing, he wrote two more scripts, "Hell" and "Paradise", but died before he can finish his new trilogy after a failed by-pass operation.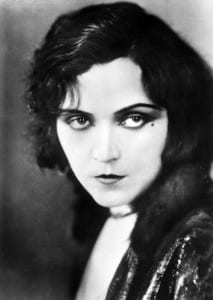 But the list of Polish directors who died long before they could fulfil their potential is much longer, and by no means complete, they don't deserve to be forgotten. Aleksander Hertz, was a leading Polish director of the silent period. Film production flourished particularly during the war years of 1914–1918; all in all Hertz directed 48 films in his short life. Eight of them featured a certain Barbara Apolonia Chaĺupiec, later known as Pola Negri. She starred in eight popular erotic melodramas, including BESTIA and SLAVE TO HER SENSES (both 1914), before leaving in 1917 for Germany and later Hollywood.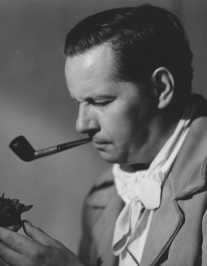 Richard Boleslawski was born in Warsaw in 1889; after fighting in the Tsarist army in WWI he stayed in Russia, where he directed two films, before returning to Poland in 1917, shooting the same number of films, before emigrating to Hollywood in 1929, where his first great success was RASPUTIN AND THE EMPRESS (1932), featuring no less than three Barrymores: Ethel, John and Lionel. Two years later Greta Garbo starred in Boleslawski's THE PAINTED VEIL. Then tragedy struck whilst shooting THE GARDEN OF ALLAH with Marlene Dietrich in 1936 in the south western desert. Despite company advice, he drank some local unboiled water and became ill, eventually losing his life half way through his last production THE LAST OF MRS CHENEY (starring Joan Crawford) almost a year later. In tribute to his short but invaluable contribution to cinema, the Americans made him a Star on the famous Walk of Fame (1960) on Hollywood Boulevard.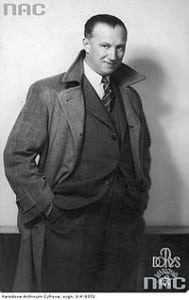 Mieczyslaw Krawicz (1893-1944) started out as a set designer and was later assistant to Aleksander Hertz. He directed 19 films between 1929 and 1939. His last work was as producer and DOP for the documentary THE CHRONICLES OF THE BESIEGED WARSAW (1939). He would lose his life five years later during the uprising of the Warsaw ghetto.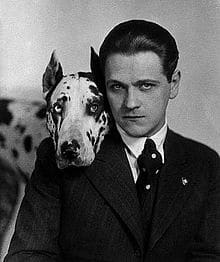 Eugeniusz Bodo (1899-1943) directed only two films but starred in over thirty productions and was one of the most popular figures in interwar Polish cinema. His father was Swiss and owned a cinema in Lodz, where Eugeniusz grew up. In 1931 Bodo jr. founded the BWB studios, and two years later the "Urania" production company, named after his father's cinema. After the German invasion, he toured the USSR with a jazz band. He was supposed to be repatriated to Poland, but the USSR claimed that he was not eligible, since he carried a Swiss passport. He starved to death during the journey to the labour camp of Kotlas. The USSR claimed that he was murdered by the Germans, but the truth emerged after 1989. In tribute, Stanislaw Janicki shot a documentary about Bodo's last years FOR CRIMES NOT COMMITTED in 1997..
Henryk Szaro (Henryk Shapiro) was born in 1900 in Warsaw. He started his artistic career at the Polish National Theatre, later working with famous Russian directors like Meyerhold and Arbatov. Szaro directed his first film ONE OF THE 36 in 1925, it had a Talmudic theme. He would return to this subject again in 1937 with THE VOW, which was shot in Jiddish. Overall Szaro directed eleven films between 1925 and 1939. He founded the Association of Polish Producers in 1927, and nine years later the Association of Polish Filmmakers. After the German invasion he fled to Vilnius, but returned to Warsaw, where he was murdered in the ghetto in 1942.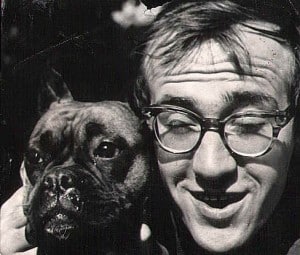 Wojciech Wiszniewski was born in 1946 in Lodz. After his father's premature death, his mother was forced to rent rooms to students of the Lodz film school, young Wojciech getting to know future film directors like Roman Polanski, Andrezej Kostenko and Heryk Kluba. Between 1965 and 1969 Wiszniewski himself studied at the famous PWSFTvIT in Lodz. He was one of the most gifted students of his year, but suffered from heart problems. After film school, he only managed to direct five short films, six documentary shorts and a TV feature but won five awards. His films showed a rather grim picture of Polish society and did not endear him to the authorities. When he finally got financing to start his first feature film "King Slayers" based on a famous novel by Stefan Stawinski (who wrote the scripts for Munk's "Eroica" and "Bad Luck"), he died a few days before shooting started in 1981 of a heart attack, a day before his 35th birthday. AS/MT
THE 13TH EDITION OF KINOTEKA: POLISH FILM FESTIVAL WILL BE BACK IN LONDON in APRIL 2015