THE 14TH KINOTEKA POLISH FILM FESTIVAL CELEBRATES THE CREATIVE GENIUS OF POLAND'S LEADING LIGHTS: JERZY SKOLIMOWSKI, AGNIESZKA HOLLAND & ANDRZEJ ŻUŁAWSKI 
and some edgy new titles | 7 – 29 April 2016
Celebrating seminal works and latest releases from the contemporary Polish Greats. Meet these revered directors on the big screen and in person for a series of Q&As and screentalks.
J e r z y   S k o l i m o w s k i
In London to present his latest film 11 MINUTES, one of Polish cinema's most iconic figures, Jerzy Skolimowski's  took Polish cinema to a new era that focused on the individual rather than traditional historic themes and ideas. Pushing boundaries and taking audiences on a bold and innovative journey, his latest is no exception; an adventurous rollercoaster full of motion, emotion and suspense. Featuring an impressive ensemble cast, 11 MINUTES is an inventive metaphor for our modern hectic lives, driven by blind chance. The Barbican Cinema will host a special retrospective of three rarely screened classic Skolimowski titles; BARRIER (1966), MOONLIGHTING  (1982) and THE SHOUT (1978), illustrating his revolutionary approach and unique narrative style.
Here he talks to us about making films during Communism and his latest thriller 11 MINUTES
A g n i e s z k a   H o l l a n d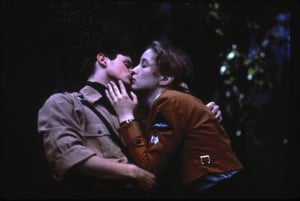 A former assistant to Andrzej Wajda and Krzysztof Zanussi, Agnieszka Holland has gone on to become one of Poland's most eminent filmmakers and the most commercially successful Polish-born director since Roman Polański. Throughout her long and celebrated career she has forged a creative path as an internationally acclaimed filmmaker, including the Golden Globe-winning EUROPA EUROPA and Oscar-nominated IN DARKNESS, who has also shown that she is just as comfortable and adept at working in television, directing episodes for US networks including HBO and Netflix, on groundbreaking shows; 'The Wire', 'Treme', 'The Killing' and 'House of Cards'.
BFI Southbank presents a retrospective season of Holland's essential films including screenings of PROVINCIAL ACTORS (1979), A WOMAN ALONE(1981), EUROPA EUROPA (1990) and IN DARKNESS (2011) alongside an in-conversation stage event to discuss her craft as well as a forum presenting her television work.
A n d r z e j   Ż u ł a w s k i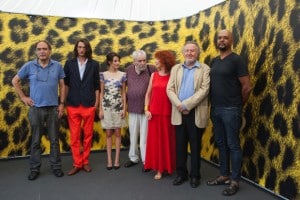 Regarded as one of Poland's most original and controversial directors, who died in February 2016, made his career making films outside of Poland, Andrzej Żuławski's final film after a 15 year break COSMOS will be screened at the ICA Cinema. Awarded the Best Direction prize at the 2015 Locarno Film Festival, the film, a metaphysical thriller, is a loose adaptation of Witold Gombrowicz's surreal novel Cosmos. Hilarious, confounding and downright strange (in a good way), Żuławski fans will not be disappointed as the visionary director spins a mysterious web of erotic and psychological intrigue, bringing to mind both his earlier work as well as David Lynch's INLAND EMPIRE which similarly defies any simple explanation.
As a tribute to Andrzej Żuławski, the ICA will screen a retrospective of the director's earlier work including a newly digital remastered copy of Żuławski's Polish production, THE DEVIL (1972) which was a victim of PRL censorship for 16 years, THAT MOST IMPORTANT THING: LOVE (1975) starring Romy Schneider as a struggling actress forced to act in erotic films, and cult body horror POSSESSION (1981) starring Sam Neill and Isabelle Adjani, whose unquestionably brilliant performance as the emotionally disturbed Anna won her both Best Actress at Cannes and a Cesar award.
N E W   P O L I S H   C I N E M A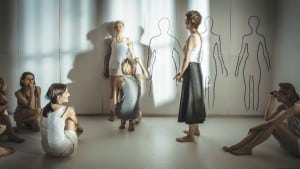 A selection of recent, critically successful contemporary Polish films from the last year including Małgorzata Szumowska's thought-provoking BODY, which won the Silver Bear for Best Director at the 2015 Berlin Film Festival and Golden Lion at the Gdynia Film Festival for Best Film, a darkly comic meditation on grief and reconciliation, using the theme of the corporal and ethereal body to weave together the stories of three interconnected but radically different people attempting to deal with the loss of a loved one. One of Poland's most popular directors, Jacek Bromski returns to the festival with ANATOMY OF EVIL, an engaging thriller about an ageing mafia hit-man released from prison on parole who is assigned a mysterious assassination, but whom is physically unable to complete the task without help. Marcin Wrona's atmospheric ghost story DEMON, screens as a tribute to the late filmmaker who died suddenly during the Gdynia Film Festival last year. In Dariusz Gajewski's heart-stirring family drama STRANGE HEAVEN, Basia and Marek are a young immigrant couple living in Sweden. One innocent lie triggers an avalanche and their daughter is placed with a foster family by social services. So begins a dramatic fight with the cruel machine of bureaucracy to get their child back. Inspired by the true story of Tadeusz Szymków, Maciej Migas's debut feature LIFE MUST GO ON features a phenomenal central performance from Tomasz Kot (Bogowie) as a feckless actor suffering from alcoholism who discovers he has incurable cancer and only three months to live. He decides to turn his life around and most importantly reconnect with his daughter but is three months enough to fix all of life's mistakes?
Closing Night Gala
This year KINOTEKA will draw to a big band bang with the UK premiere of THE ECCENTRICS. The Sunny Side Of The Street, veteran director Janusz Majewski's tale of Poland's swinging 50s. Jazz loving World War Two veteran Fabian returns to Poland from the UK with the unshakeable desire to launch his own swing band. He puts together an unlikely mishmash of players, including a leading lady whose background appears to be as much of a riddle as his own. But will the 'king and queen of swing', with their Hollywood lifestyles, handle the reality of 50s Poland and their burning desire to be a part of the West? Inspired by his own love of swing, Majewski's film was awarded the Silver Lion for Best Director at the Gdynia Film Festival. The screening will be followed by a swing after-party in the nearby building of the Embassy of the Republic of Poland. With professional dance teachers and Polish jazz band Wojtek Mazolewski Quintet (who created the music for the film) playing live this will be a night to remember. MT
KINOTEKA POLISH FILM FESTIVAL | 7 -29 APRIL 2016