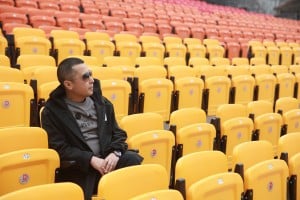 Eastern Promise was lavishly delivered this year at the inaugural PINGYAO CROUCHING TIGER, HIDDEN DRAGON INTERNATIONAL FILM FESTIVAL (PYIFF) offering audiences from all over the world a chance to enjoy the latest in Chinese independent cinema for 10 days (28 October-4 November). The indie film festival is the brainchild of filmmaker and producer Jia Zhangke who grew up in Fenyang, near the festival's setting in the UNESCO World Heritage walled town of Pingyao (in the province of Shanxi) – a four-hour bullet train journey south west of Beijing.- was determined that one day he would raise the region's profile from one of coal-mining to a cradle of Chinese creativity.
PYIFF also offered local Chinese cinephiles their first opportunity to sample a prodigious Jean Pierre Melville retrospective in their own homeland. The competition also paid homage, with its awards, named after Roberto Rossellini, and the Chinese director Fei Mu, and showed a selection of the latest releases including Vivian Qu's Venice Biennale 2017 standout ANGELS WEAR WHITE and Xiaogang Feng's rousing epic YOUTH that recently played at Toronto Film Festival 2017.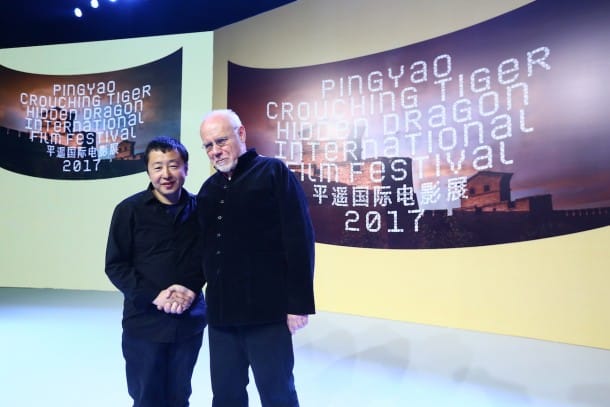 Venice Film Festival's long-time artistic director Marco Mueller masterminded an eclectic programme where two strands in particular showcased the talents of emerging Chinese filmmakers – the soi-disant 'tiger's and 'dragons' (also honouring Ang Lee). The CROUCHING TIGERS section offered the opportunity to see debut or second films from new directors. The HIDDEN DRAGONS gave a platform to genre fare and a NEW GENERATION series showcased mostly Chinese indie fare. Chinese cinema has had a rough ride in its homeland in the past due to the deemed unsuitability for general release of some of its titles – perhaps Xi Jingping will see fit to loosen the silk strings that restrict the autonomy of independent cinema, while standing by the communist tenet to promote  China's cultural creativity: an uneasy paradox. The original dates of the festival were delayed by the 19th Communist Party Conference. While there is a desire to promote culture, the programmers were also forced to ban several South Korean titles due to a contretemps between Beijing and Seoul. Festival opener YOUTH had initially caused problems due to its 'controversial' depiction of the 1979 Sino-Vietnemese war. While press attempting to take photos during the opening gala were threatened by a fierce-looking security guards bearing truncheons (most Chinese continued to film the proceeding oblivious – in the spirit of Tiananmen Square), Chinese law also states that accredited journalists are entitled to complimentary lodging and subsistence – so none of us went hungry at lunchtime as we tucked into delicious bento boxes prepared by the chefs of Jia Jhangke's 'Mountains May Depart' Restaurant which is located in a new arts centre which is gradually being developed on the site of a former industrial zone.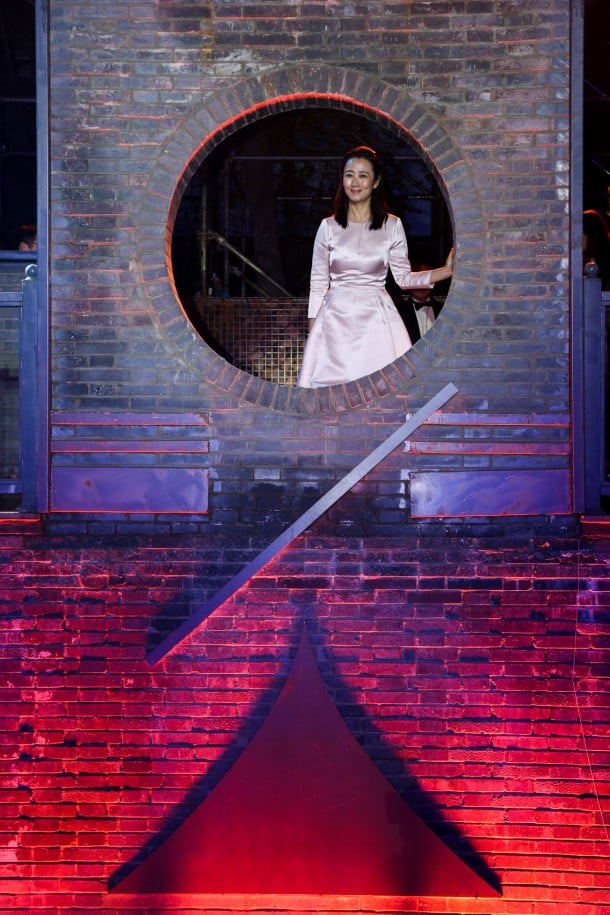 The good news is that mainstream Chinese film production is thriving abundantly with around 700 films being made each year so PYIFF is a healthy move in the right direction, thanks to Jia Zhangke and Marco Muller, a 'foreigner' who enjoys a close and charismatic relationship with the Chinese. And their efforts to encourage young filmmakers have certainly paid off. But Zhangke is not resting on his laurels: filming for his title ASH IS PUREST WHITE (Jiang hu er nv) a violent noughties-set love story is already underway, his talented wife Tao Zhao (right, at the PYIFF opening ceremony) takes the leading role. MT
REVIEW LINKS to the latest CHINESE INDIE FILMS at PYIFF | YEAR ZERO | 28 OCT – 4 NOV 2017