2015 is set to be a knock out year as VENICE FILM FESTIVAL claims its position as the oldest major international film festival, now celebrating its 72nd edition and championing a glittering array of independent and arthouse films. Unlike Cannes 2015, that promoted its own actors and filmmakers, Venice has chosen an eclectic mix of international talent drawn from veteran auteurs to sophomore filmmakers. Under festival director, Alberto Barbera and an erudite competition jury lead by Alfonso Cuaron, including such luminaries as Pawel Pawlikowski, Hsaio-hsien Hou, Lynne Ramsay, Elizabeth Banks and Francesco Munzi, the competition line-up sparkles with renewed vigour showcasing independent film talent and stealing a march on Toronto which neatly overlaps the Italian festival by two days, leaving the Canadians to show the blockbusters which will come to Britain very shortly anyway, for those who follow them.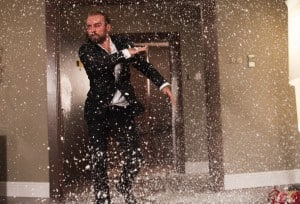 Presiding over the jury in 2001, Veteran Polish auteur Jerzy Skolimowski will be back in Venice with his long-awaited follow-up to Essential Killing, another thriller called 11 Minutes (left).  This time the setting is Warsaw, with a strong Polish cast led by Richard Dormer, Piotr Glowacki, Andrzej Chyra (In the Name of) and Agata Buzek.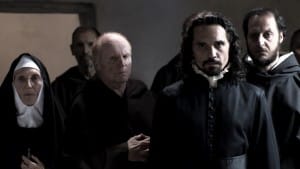 The Italians have four films in the competition line-up this year: Marco Bellocchio presents Sangue del mio Sangue (Blood of my Blood (right) which knowing the director's strong visual aesthetic with doubtless be a stylish vampire outing, set in the village of Bobbio (Emilia Romagna) and starring the ubiquitous and pallidly delicate Alba Rohrwacher. Giuseppe M Gaudino is not well-known outside his native Italy but his latest film Per Amor Vostro may well change things. Sicilian director, Luca Guadagnino (I Am Love), once again casts Tilda Swinton in crime thriller A Bigger Splash which is set on the volcanic island of Pantelleria (south of Sicily). It has Matthias Schoenaerts, Dakota Johnson and Ralph Fiennes who play an assortment of interconnecting lovers in a game of mystery. Juliette Binoche will be on the Lido as the main star of Piero Messina's drama The Wait, essentially a two-hander where she gets to know Lou de Laâge (Breathe) who plays her son's fiance as they both await his arrival at a Sicilian villa. I Ricordi del Fiumi  (Out of Competition) by Gianluca and Massimiliano De Serio is a documentary about the platz, the large shanty town where over a thousand people of different nationalities live on the banks of the Stura river, in Turin. The area was recently the object of a major project to dismantle it and move part of the families into normal homes and the film documents life in this slum during the last few months of its existence, with its anguish, drama, hopes, life.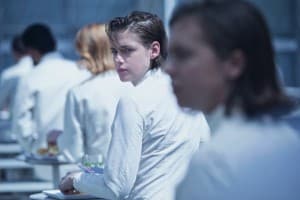 Having shot their cinematic bolt at Cannes this year, the French are thin on the ground in competition repped by Xavier Giannoli with Marguerite, a drama starring Catherine Frot (Haute Cuisin) and Christa Théret (Renoir). Christian Vincent (La Séparation) who has cast Sidse Babett Knudsen (The Duke of Burgundy) and Fabrice Luchini in his comedy drama L'Hermine.
From Turkey comes Emin Alper's second feature, Abluka (Frenzy). The sophomore filmmaker is best known for his striking 2012 widescreen drama Tepenin Ardi (Beyond the Hill) which was outstanding for its atmospheric ambient soundtrack and searingly authentic performances from Mehmet Ozgur and Reha Ozcan.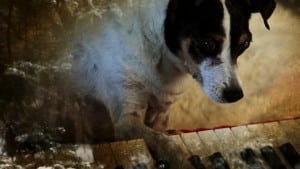 From across the Atlantic, musician and actor Laurie Anderson will be in Venice with her latest drama, Heart of a Dog (right). Cary Fukunaga has cast Idris Elba in his actioner based on the experiences of a child soldier in the civil war of an unnamed African country: Beasts of No Nation. And where would Venice be without an animation title? Duke Johnson and Charlie Kaufman provide this in the shape of Anomalisa which features the voices of Jennifer Jason-Leigh, David Thewlis and Tom Noonon in a stop-motion film about a man crippled by the mundanity of his own life. Drake Doremus (Breathe In) presents Equals (above left) a sci-fi love story set in a futuristic world where emotions have been eradicated. The US crowd-pleaser, it will star none other than Kristen Stewart, Nicholas Hoult and Bel Powley. Veterans Christopher Plummer, Martin Landau and Bruno Ganz lead in Atom Egoyan's latest thriller Remember that looks back at a dark chapter of the 20th century through a contempo revenge mission. Australian Sue Brooks is the other female director In Competition with her drama Looking for Grace starring Odessa Young (The Daughter/Locarno) in the lead, supported by Radha Mitchell (Man on Fire) and Tom Roxburghe (Van Helsing).
On the hispanic front, Mexico's entry is Desde Alli (Out of There), the debut feature of filmmaker Lorenzo Vigas which stars Alfredo Castro (No). Pablo Trapero's El Clan offers up a gritty slice of Argentine history in a drama that explores the true story of the Puccio Clan, a family who kidnapped and killed in Buenos Aires during the 80s.
Russian director Alexandr Sokurov's La Francophonie: The Louvre Under Occupation studies the Second World War "from a humanitarian point of view" but the director is unlikely to attend the festival, according to sources. Israel's Amos Gitai looks to politics for inspiration in his title: Rabin, The Last Day, and China's Zhao Lang offers us a documentary Behemoth (left) which looks intriguing.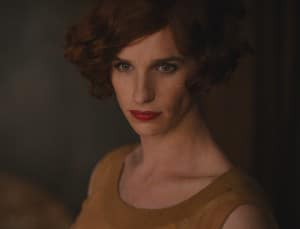 And last, but never least, Tom Hooper flies the flag for Britain with The Danish Girl, his screen adaptation loosely based on David Ebershoff's book about the 1920s Danish artist, Gerda Wegener, whose painting of her husband as a female character led him to pursue the first male to female sex-change and become Lili Elbe. Eddie Redmayne leads a starry cast of Alicia Vikander, Ben Wishaw and Matthias Schoenaerts in this Copenhagen-set drama. MT
72TH VENICE INTERNATIONAL FILM FESTIVAL | 2 -12 SEPTEMBER 2015 | LIDO DE VENEZIA