The list of Competition titles is now complete for Berlinale Film Festival which runs from 11 February until 21 February 2016. The first of the three main festivals in the annual film calendar, the BERLINALE started in July 1951, but since 1978 it has taken place each February in order to steal a march on Cannes Film Festival (in May) and Venice (in August)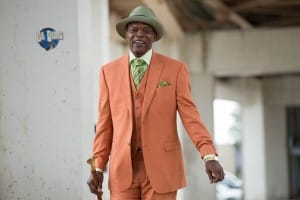 While Potsdamer Platz is the central hub for press and audience screenings, new films are bought, sold and negotiated at the nearby European Film Market (EFM) which has its home in the magnificent renaissance building Martin-Gropius-Bau, one of Berlin's premier art museums. (right: Spike Lee's CHI-RAQ in competition).
Running since 1987, the TEDDY AWARD is the only official LGBTIQ film competition and this year presents its 31st Edition. The other sidebars during the Berlinale are:
BERLINALE SHORTS – innovative styles in domestic and international short films. Films in the category compete for the Golden Bear for the best short film, as well as a jury-nominated Silver Bear.
PANORAMA – new independent and arthouse films that deal with controversial subjects or unconventional aesthetic styles and are often LGBT themed.
FORUM – includes experimental and documentary films from around the world with a particular emphasis on younger filmmakers. There are no format or genre restrictions, and films in the Forum do not compete for awards. FORUM EXPANDED is included in this strand.
GENERATION – short and feature-length films aimed at children and teenagers. Films in the Generation section compete in two sub-categories: Generation Kplus (aimed at those aged four and above) and Generation 14plus (aimed at those aged fourteen and above). Awards in the section are determined by three separate juries – the Children's Jury, the Youth Jury and an international jury of experts – whose decisions are made independent of one another.
PERSPECTIVE DEUTSCHES KINO– the focus here in on the latest trends in German filmmaking and  emerging filmmakers.
RETROSPECTIVE – classic films previously shown at the Berlinale Competition, Forum, Panorama and Generation categories. Each year, the Retrospective section is dedicated to important themes or filmmakers.
BERLINALE CLASSICS – a series focussing on cult classics with HOMMAGE honouring the life work of directors and actors.
BERLINALE SPECIAL – out of competition films that have a particular resonance or newsworthy theme.
CULINARY CINEMA – films that explore cuisine and food-themed topics.
NATIVe – films dealing specifically with the environment or endangered communities.
T H E   M A I N   C O M P E T I T I O N    S E L E C T I O N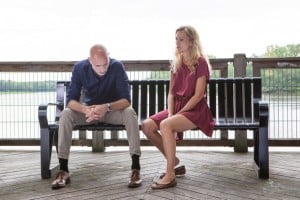 Boris sans Béatrice (Boris without Béatrice) | Canada
By Denis Côté (Vic+Flo Saw a Bear)
With James Hyndman, Simone-Elise Girard, Denis Lavant, Isolda Dychauk, Dounia Sichov
World premiere
Genius | United Kingdom / USA
By Michel Grandage
With Colin Firth, Jude Law, Nicole Kidman, Laura Linney, Guy Pearce, Dominic West
World premiere – first feature
Alone in Berlin | Germany / France / United Kingdom
By Vincent Perez (The Secret)
With Brendan Gleeson, Emma Thompson, Daniel Brühl, Mikael Persbrandt
World premiere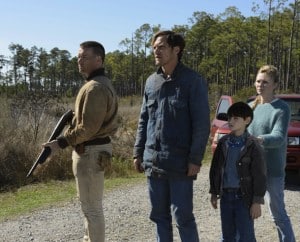 Midnight Special | USA
By Jeff Nichols (Mud, Take Shelter)
With Michael Shannon, Joel Edgerton, Kirsten Dunst, Adam Driver, Jaedan Lieberher, Sam Shepard
World premiere
Zero Days – documentary | USA
By Alex Gibney (Taxi to the Dark Side)
World premiere
Cartas da guerra (Letters from War) | Portugal
By Ivo M. Ferreira (Na Escama do Dragão)
With Miguel Nunes, Margarida Vila-Nova
World premiere
Ejhdeha Vared Mishavad! (A Dragon Arrives!)  Iran
By Mani Haghighi (Modest Reception, Men at Work)
With Amir Jadidi, Homayoun Ghanizadeh, Ehsan Goudarzi, Kiana Tajammol
International premiere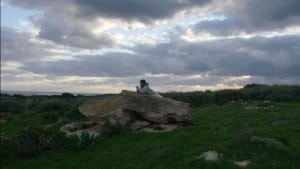 Fuocoammare (Fire at Sea) – documentary | Italy – France
By Gianfranco Rosi (Sacro GRA, El Sicario – Room 164)
World premiere
Hele Sa Hiwagang Hapis (A Lullaby to the Sorrowful Mystery) | Philippines / Singapore
By Lav Diaz (Norte, the End of History, From What Is Before, Melancholia)
With John Lloyd Cruz, Piolo Pascual, Hazel Orencio, Alessandra De Rossi, Joel Saracho, Susan Africa, Sid Lucero, Ely Buendia, Bernardo Bernardo, Angel Aquino, Cherie Gil
World premiere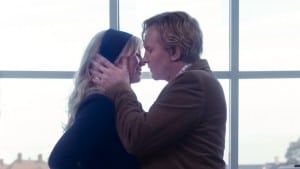 Kollektivet (The Commune) | Denmark / Sweden / Netherlands
By Thomas Vinterberg (The Hunt, Submarino, It's All About Love)
With Trine Dyrholm, Ulrich Thomsen, Helene Reingaard Neumann, Marta Sofie Wallstrøm Hansen, Lars Ranthe, Fares Fares, Magnus Millang, Anne Gry Henningsen, Julie Agnete Vang
International premiere
L'avenir (Things to Come) | France / Germany
By Mia Hansen-Løve (Eden, Goodbye First Love, Father of My Children)
With Isabelle Huppert, Roman Kolinka, Edith Scob, André Marcon
World premiere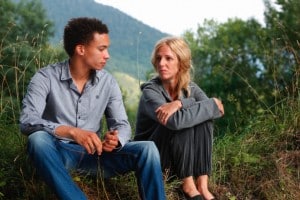 Quand on a 17 ans (Being 17) | France
By André Téchiné (Les Témoins)
With Sandrine Kiberlain, Kacey Mottet Klein, Corentin Fila, Alexis Loret
World premiere
Smrt u Sarajevu / Mort à Sarajevo (Death in Sarajevo) | France / Bosnia Herzegovina
By Danis Tanović (An Episode in the Life of an Iron Picker, No Man's Land)
With Jacques Weber, Snežana Vidović, Izudin Bajrović, Vedrana Seksan, Muhamed Hadžović, Faketa Salihbegović-Avdagić, Edin Avdagić
World premiere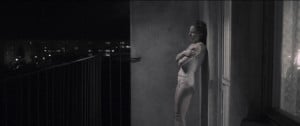 Zjednoczone Stany Miłosci (United States of Love) | Poland / Sweden
By Tomasz Wasilewski (Floating Skyscrapers)
With Julia Kijowska, Magdalena Cielecka, Dorota Kolak, Marta Nieradkiewicz, Łukasz Simlat, Andrzej Chyra, Tomek Tyndyk
World premiere
24 Wochen (24 Weeks)
Germany
By Anne Zohra Berrached (Two Mothers)
With Julia Jentsch, Bjarne Mädel, Johanna Gastdorf, Emilia Pieske
World premiere
Chang Jiang Tu (Crosscurrent)
People's Republic of China
By Yang Chao (Passages)
With Qin Hao, Xin Zhi Lei
World premiere
Chi-Raq
USA
By Spike Lee (Malcom X, Do the Right Thing)
With Nick Cannon, Wesley Snipes, Teyonah Parris, Jennifer Hudson, Angela Bassett, John Cusack, Samuel L. Jackson
International premiere – Out of competition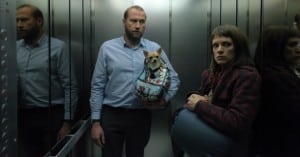 Des nouvelles de la planète Mars (News from planet Mars)
France / Belgium
By Dominik Moll (Lemming, Harry, He's Here to Help)
With François Damiens, Vincent Macaigne, Veerle Baetens, Jeanne Guittet, Tom Rivoire
World premiere – Out of competiton
Inhebbek Hedi (Hedi)
Tunisia / Belgium / France
By Mohamed Ben Attia
With Majd Mastoura, Rym Ben Messaoud, Sabah Bouzouita, Hakim Boumessoudi, Omnia Ben Ghali
World premiere – First feature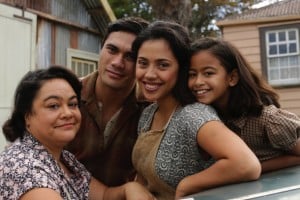 Mahana (The Patriarch)
New Zealand
By Lee Tamahori (The Devil's Double, Die Another Day, Once Were Warriors)
With Temuera Morrison, Akuhata Keefe, Nancy Brunning, Jim Moriarty, Regan Taylor, Maria Walker
World premiere – Out of competiton
Saint Amour
France / Belgium
By Benoît Delépine, Gustave Kervern (Mammuth, Le grand soir)
With Gérard Depardieu, Benoît Poelvoorde, Vincent Lacoste, Céline Sallette
World premiere – Out of competiton
Soy Nero
Germany / France / Mexico
By Rafi Pitts (The Hunter, It's Winter)
With Johnny Ortiz, Rory Cochrane, Aml Ameen, Darell Britt-Gibson, Michael Harney
World premiere
B  E R L I N A L E    S P E C I A L    G A L A S  at the Friedrichstadt-Palast
The Music of Strangers: Yo-Yo Ma and the Silk Road Ensemble – documentary | USA
By Morgan Neville (Twenty Feet from Stardom)
European premiere
The Seasons in Quincy: Four Portraits of John Berger – documentary | United Kingdom
By Colin MacCabe, Christopher Roth, Bartek Dziadosz, Tilda Swinton
World premiere
Where To Invade Next – documentary | USA
By Michael Moore (Fahrenheit 9/11, Bowling for Columbine)
European premiere
A Quiet Passion
United Kingdom / Belgium
By Terence Davies (Distant Voices, Still Lives, Sunset Song)
With Cynthia Nixon, Jennifer Ehle, Keith Carradine, Jodhi May, Catherine Bailey, Emma Bell, Duncan Duff
World premiere
Creepy
Japan
By Kiyoshi Kurosawa (Journey to the Shore, Tokyo Sonata)
With Hidetoshi Nishijima, Yuko Takeuchi, Teruyuki Kagawa, Haruna Kawaguchi, Masahiro Higashide
World premiere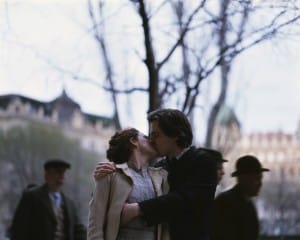 Den allvarsamma leken (A Serious Game)
Sweden / Denmark / Norway
By Pernilla August (The Legacy –TV series, Beyond)
With Sverrir Gudnason, Karin Franz Körlof, Liv Mjönes, Michael Nyqvist, Mikkel Boe Følsgaard
World premiere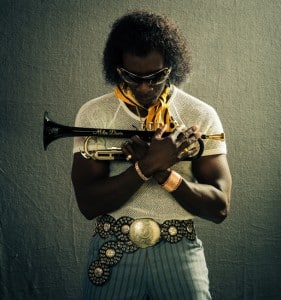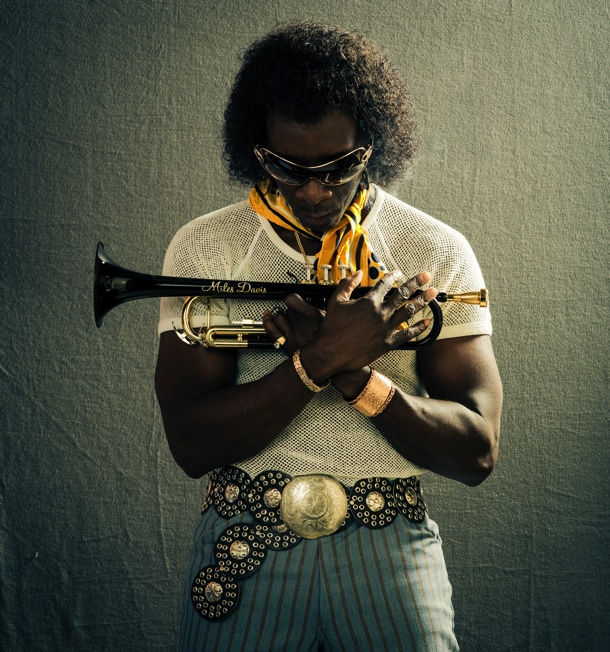 Miles Ahead
USA
By Don Cheadle
With Ewan McGregor, Don Cheadle, Keith Stanfield, Michael Stuhlbarg, Austin Lyon
International premiere – First feature
Berlinale Special at the Haus der Berliner Festspiele
National Bird – documentary
USA
By Sonia Kennebeck
World premiere
BERLINALE RUNS FROM 11 UNTIL 20 FEBRUARY 2016