SUMMER WITH MONICA | SOMMAREN MED MONICA | Ingmar Bergman (1953)
One of the Swedish legend's lesser known features was considered scandalous at the time due to its graphic nudity and erotic sensuality. Two working class teenagers indulge in a highly charged sexual relationship as they steal away from the summer torpor of 1950s Stockholm and make love beneath the starry skies of the Dog Days, drifting from island to island on the family boat. But Monica (Harriet Andersson) and Harry (Lars Ekborg) are forced to face the consequences of their reckless naughtiness come Autumn. Classic Bergman and worth a watch on a steamy summer evening – or any time, for that matter.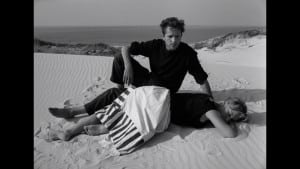 THE LAST DAY OF SUMMER | OSTATNI DZIEN LATA | Tadeusz Konwicki (1958)
Pharoah director Tadeusz Konwicki's black and white mood piece is an enigmatic affair that sizzles between a young man (Jan Machulski) and an older woman (Irena Laskowska) on a sugar-sanded, deserted Baltic beach in the aftermath of the War. A metaphor for the uncertainty of a Polish nation driven to its knees after 6 years of hardship, it is considered to be one of the first Polish experimental films, shot on a tiny budget by a crew of five, but none the worse for it. It is also one of Martin Scorsese's favourite films. MT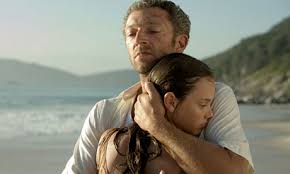 ADRIFT | A DERIVA | Heitor Dhalia  (2009)
Vincent Kassel is the brooding star of this stylish coming-of-ager from Brazilian auteur, Haitor Dhalia. It explores the relationship between a forty-something father struggling to accept his teenage daughter's burgeoning sexuality while experiencing his own midlife crisis as he drifts into an extra-marital affair, to the disgust and fascination of the sultry siren in the making, played by Laura Neiva now a 'Chanel' ambassador and star of Brazilian cult TV series 'The Party'.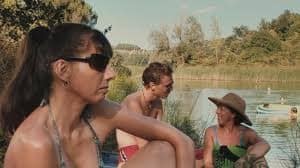 UNRELATED | Joanna Hogg (2008)
An unhappy woman in a relationship crisis steps into the smug summer set-up of her girlfriend's Tuscan villa party, in Joanna Hogg's astonishing feature debut. It's a social satire that absolutely nails the posh English on holiday in a way that no one has done before, or since – for that matter. In this first of Hogg's portraits of upper middle-class isolation and inertia (Archipelago and Exhibition were to follow), Kathryn Worth's Anna is instantly back-footed socially by her contemporaries, and drifts, for want of more exciting company, into a loose but feelgood liaison with one of the teenage boys in the group (Tom Hiddleston in his big screen debut). This causes a testosterone-fuelled dust up with his father George (David Rintoul) and awkwardness all round. The ensuing embarrassing finale is screen dynamite of the best kind and carries one of the most tragic and insightful lines in British film history for its childless female character: "I knew I was fated to spend the rest of my life as an acolyte to other women's families". MT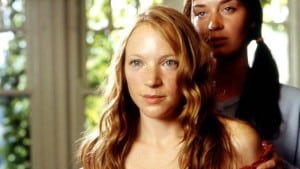 MY SUMMER OF LOVE | Pawel Pawlikovski (2004)
Before he made his Oscar-winning IDA (2010), Pawel Pawlikowski was beavering away in the background with worthwhile features that captured the zeitgeist of comtempo English life, such as Twockers (1998) and The Last Resort (2000). During his lengthy career, that started at the BBC, this intriguing Polish filmmaker, armed with English sensibilities and a bone dry sense of humour, has also tucked some amusing documentaries under his sleeve, gently ribbing his subject matter in a way that is only discernable from the outside in. Tripping with Zhironovsky is one such film, a candid, fly-on-the-wall look at the Russian Nationalist Politician of the title. Another is Serbian Epics (1972), set during the Bosnian war, in which he purports to be a specialist in 'ethnocentricity' researching the tribal chants of Serbians in the front line of battle, and, as such, gains unprecedented access to the powers that be. MY SUMMER OF LOVE a portrait of female obsession and deception, adapted from the novel by Helen Cross, is a drama so steeped in English summertime, that it almost drips with raspberry juice and elderflower cordial, with a subtle lesbian twist. MT
ALL TITLES AVAILABLE ON AMAZON.CO.COM | BFI.ORG.UK