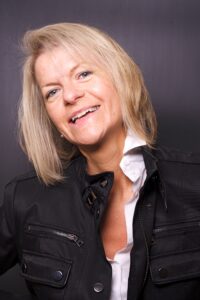 2021 is the year we defeated the current pandemic and we're all looking forward to getting back into cinemas again.
As independent film grows in popularity and the latest films and classics are released in cinemas, Netflix, MUBI, Curzon World, TV and cinemas, Filmuforia covers these – all in one place.
Filmuforia brings you news and World premiere reviews from the international festival circuit and nationwide film seasons and retrospectives: Kinoteka (Polish); Turkish; Nordic; Spanish; French; Asian; Portuguese, LGBT; Jewish, Romanian, Open City Docs, Human Rights Watch, Sheffield Doc Fest and Sundance London, amongst others, for cinephiles with a penchant for cult and eclectic film.
In 2021 we'll be taking in more World premieres on the international festivals circuit as life goes back to normal at virtual (and then real live) editions of Sundance; Rotterdam; Berlin; Bergamo, Karlovy Vary; Cannes; Locarno; Venice; Toronto, San Sebastian, Tallinn and Marrakech amongst many others.
Please remember that Filmuforia is still independently financed to preserve the integrity and independence of our coverage, and to avoid swamping the site with irrelevant advertising. Donations are always most welcome – just the price of a cup of coffee from each of our regular readers would enable us to finance our working film journalists throughout 2021 and beyond. So, if you like what you read please make a contribution. And if you want to join the team with some film-related content, please get in touch. We look forward to hearing from you.
Meredith Taylor, Editor and Founder
Meet our writers at FILMUFORIA 
ANDRÉ SIMONOVIESZ
Our 'Eastern European' correspondent, André Simonoviescz has over thirty year's experience as a film critic in a variety of film and entertainment media outlets. He has covered the Berlinale for Hollywood Reporter and written for Berlin-based entertainment publications: HOBO and TIP. During the nineties he was co-editor of the bi-lingual film magazine FILM UND FERNSEHEN and from 2000 until recently, he was film critic at the German daily: Märkische Oderzeitung. He has broadcast as a film critic for RIAS (Broadcasting for the American Sector) in Berlin, and Radio Brandenburg.
ALEX BARRETT
is an independent filmmaker and freelance journalist. His films collectively have been screened at over 60 international festivals and garnered ten awards. His debut feature, Life Just Is, was released in December 2012, after being nominated for the Michael Powell Award for Best British Film at the Edinburgh International Film Festival. His silent documentary entitled London Symphony (2017) was nominated for the Michael Powell Award for Best British Feature Film, and he is currently working on Their Trip to Europe and Sounds Like London.
RICHARD CHATTEN
Richard Chatten has written for The Independent, the International Dictionary of Films and Filmmakers, The Encyclopedia of British Film, The Journal of Popular British Cinema and Cinema: The Whole Story. His favourite film is A Matter of Life and Death (1946).
STEFAN PAPE
Stefan Pape is a film critic and interviewer who spends most of his time in dark rooms, sipping on filter coffee and becoming perilously embroiled in the lives of others. He adores the work of Billy Wilder and Woody Allen, and won't have a bad word said against Paul Giamatti. His great uncle coined the phrase 'kitchen sink drama', but he doesn't like to go on about it.
MATTHEW TURNER
Matthew Turner (@FilmFan1971) is a freelance film journalist who has written for Empire, Total Film, Hotdog, Metro, The Big Issue and others, as well as spending fourteen years as the weekly film reviewer for ViewLondon. A lifelong film obsessive, he sees around 500 films a year and his favourite film is Vertigo. He has also not missed an episode of EastEnders since 1998.
MICHAEL PATTISON
Michael Pattison (@m_pattison) is a writer and critic from Gateshead and co-director of Alchemy Film and Arts in Hawick, Scotland. His work has been published by Sight & Sound, Film Comment, Cineaste, Slant Magazine, Senses of Cinema and others. His films Finally Got the News and Class of Struggle are on release. He is consultant for a number of international film festivals, occasionally reporting on the more niche European film festivals such as indielisboa; CROSSING EUROPE; Kino Otok; FIDMarseille.
ALAN PRICE
Alan Price is a poet and short story writer from Liverpool and now lives in London. He has published numerous collections of poetry and stories over the last fifteen years. The Illiterate Ghost (Eboinvale Press) a book of short fictions appeared in 2019 and his latest book of poetry translations The Trio Confessions is available on Lulu and he has recently completed a collection of prose poems The Cinephile Poems, based on films. Dreyer's Gertrud, Hitchcock's Rear Window, Mizoguchi's Sansho Dayu are in his top ten greats. Top ten favourites include The Time Machine, The Wrong Arm of the Law and Jason and the Argonauts.
LINDA MARRIC
Linda Marric (@Linda_Marric) is a freelance film journalist and interviewer. She has written extensively about film and TV for The London Economic, HeyUGuys, FilmLand Empire, Dmovies.com and her own film blog screenwords.co.uk. She has a huge passion for intelligent Sci-fi movies (think Phillip K Dick adaptations). Her favourite movie of all time is still Terry Gilliam's Brazil almost 30 years after watching it for the first time.
Contact us at meredith@filmuforia.com
Always remembering one of our key supporters, Richard Lormand (1963-2018). Please read our tribute to his life and work.