ALEX BARRETT MET UP WITH FRENCH PROVOCATEUR CATHERINE BREILLAT TO TALK ABOUT HER LATEST FILM ABUSE OF WEAKNESS WHICH STARS ISABELLE HUPPERT.
Isabelle Huppert plays Maud, a film director who suffers a vicious brain haemorrhage. The stroke leaves Maud partly paralysed, but when she forms a friendship with the con-man she hopes to cast in her next film, questions arise as to who is abusing whose weakness – and who it is who is really in control. For Breillat herself, who underwent a similar situation in her own life, there are no easy answers. 'Abuse of Weakness' is a legal term, and although the law may declare Maud a victim, Maud herself may see things differently.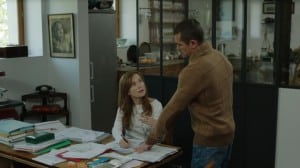 As Breillat explains: 'She loves spending time with him. She loves it every time they behave like adolescents. It's a part of the relationship…an abuse of weakness [can be] pleasant'. But Maud, despite her inner strength, is physically fragile – something she doesn't want to accept. It's a sad truth that Breillat herself also has to deal with: 'When I am alone in my flat and I have to wake up, when I first stand up and find my balance, it's very complicated and dangerous for me. I need concentration. I never get used to it. I cannot, because if I was to really understand it, I'd have to just sit and be quiet'.
So perhaps, then, Maud's relationship with con-man Vilko Piran (played by rapper and actor Kool Shen) is in part a bid to escape herself, to forget her own weakness. On set, a director is all powerful, and perhaps Maud forgets that her ability to control what goes on around her may not extend to real life. For Breillat, it's certainly significant that Maud views Vilko not as an ex-con, but as an actor. 'Every director has to be interested with an actor', she says. One senses that perhaps the mistake Maud makes is to relent when Vilko insists she sees him regularly before the shoot – something Breillat is normally against. 'Even with Isabelle, who I know very very well… when I asked her to play the role, I just gave her the script. I had dinner with her and my producer, and then nothing. I never talked with her. I have no desire before [the shoot]. The first time I saw her was for the costume fitting'.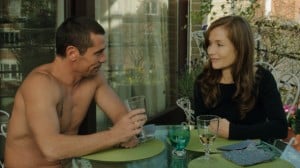 If Maud had done the same with Vilko, then perhaps his gentle extortion of Maud's money could have been avoided. But actors, for directors, are alluring – an object, even, of desire. For Breillat, though, they are also tools: 'It's the same for me as a violinist who needs a Stradivarius…It's a strange relationship. It's not that you deny them as a human person, but that's not that what you need for your movie. You need the fantasy of Kool Shen, not what they are. That's why I don't want to see them before, because I have to dream and not to have too much material life with them'. Here again, perhaps, is an insight into Maud: she sees the fantasy of Vilko, and his presence in front of her somehow never counters her imagination of him. Directors are, after all, fantasists who spend as much time in a world of their own making as they do in concrete reality.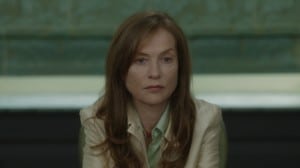 But in making the film, Breillat is also confronting her own past – even if she's keen to point out that this isn't a biopic. For Breillat, Maud is not a transposition of herself, and Huppert 'never accepted to interpret' her, as it would be 'miserable and without interest'. As she explains: '[The audience] don't care how I am. I have no interest for them. No interest. They want to see a story'. Such an approach allowed Breillat to take an objective stance towards the character, and yet, for all this, the making of the film remained an emotional experience: 'I can speak of Maud. I can direct Maud. But I cannot see [the film], impossible. Then I cry. But on the set I don't cry. For the actors, it was more emotional than if it was strict fiction… but the most important emotion is the emotion of the shot for the film'. As this implies, it wasn't the truthful recreation of the past that Breillat was seeking, but the emotional truth of the given moment happening on screen: 'If I have emotion as a spectator, I don't care if it was my emotion when I was in this situation or not. Because, in fact, I cannot ever remember and understand what was my real emotion in this situation…I am a director and my only thought is for my film'.
ABUSE OF WEAKNESS PREVIEWED AT THE BFI LONDON FILM FESTIVAL 2013
ROMANCE (1999) IS NOW OUT ON DVD FROM SECOND SIGHT FILMS