Dir: Aaron Brookner; Doc with Jim Jarmush, Tom DiCillo, Sara Driver; UK/US 2016, 96 min.
Filmmaker Aaron Brookner (The Silver Goat) rescues his uncle Howard's most famous documentary Burroughs: The Movie (1983) and makes it into a moving portrait of his relative (who died of Aids at only 34) and a work of extensive research that emerged from "Burrough's Bunker" at 222 Bowery, a windowless flat in New York, where the writer and provocateur worked until his death in 1997. The place was taken over by his friend, the poet John Giorno who was reluctant to allow Aaron access to the archives (containing positive and negatives of the Burroughs film), but with the help of Jim Jarmush – co-producer of Uncle Howard and sound technician on the Burroughs film – Aaron rescued the doc and shots of its making, from oblivion. Apart from Burroughs and Ginsberg, many of the 'underground' artists of the New York scene can be seen in action: Frank Zappa and Andy Warhol amongst them, as well as filmmaker Tom DiCillo, Howard Brookner's DoP, and director and actor Sara Driver, who also co-produced Uncle Howard. Interviews with the theatre director Robert Wilson, subject of Howard's second documentary Robert Wilson and the Civil Wars (1987), shed further light on Howard Brookner's working method and the contract negotiations with Columbia about his first feature film Bloodhounds of Broadway (with Madonna and Matt Dillon) Howard pre-deceased the premiere of Bloodhounds in 1989. Uncle Howard visits favourite artist haunts such as the Chelsea Hotel and the St. Vincent hospital in New York, "the Ground Zero" for New York's Aids victims of the '80s and '90s; which today is a luxury apartment block. DoPs Gregg De Domenico and Andre Döbert carefully find styles to show how much the city has changed – and how much it has lost – in the last 25 years. Uncle Howard is a Trauerarbeit, but also a celebration of the life and work of Howard Brookner.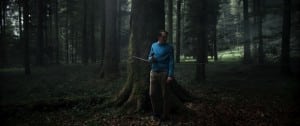 ALOYS | Writer|Director: Tobias Nölle | Cast: Georg Friedrich, Tilde von Overbeck | 91min | Drama | Switzerland
Tobias Nölle's second feature is a coldly rendered exploration of loneliness and isolation made all the more so by its impressive visual style. ALOYS follows the unusual day to day activities of the eponymous central character, a soi-disant private investigator in an unnamed Swiss town. As the film opens, this hard-edged loner is mourning the death of his father, indicated by graphic images of his coffin and wake. Clearly distraught, Aloys has no interest in sharing his grief, preferring to retreat to his spartanly decorated flat to reflect and seemingly gloat on the footage recorded on his video cameo during the day's investigations. (full review under Aloys)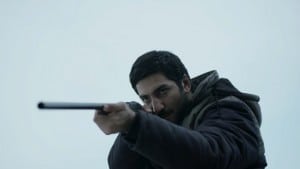 FRENZY | Director: Emin Alper| Turkey | 98min | Thriller
Mehmet Ozgur played the central role in writer|director Emin Alper's stunning debut Beyond the Hill. Here he is again as the eldest brother in a family struggling to survive political violence in a dystopian Istanbul. Menacing by the same brooding tone of his first feature, FRENZY (Abluka) is a study in paranoia that transport the threat experienced in the mountains of Beyond the Hill's Karaman, to an urban setting in the capital. Here the authorities here are losing control, and to achieve a semblance of order, Kadir and his brother Ahmet (Berkey Ates) are working to establish a reasonable living environment by clearing away undesirable elements: stray dogs are mercilessly shot and rubbish is collected and disposed of on a daily basis. But despite these methods of civil control, disorder rears its ugly head. (Full review under Abluka)
Directed by Anthony Tombling Jr and narrated by the mellow tones of Michael Sheen (soundtrack by Massive Attack), this informative documentary serves as testament to the past and tribute to contemporary Wales where a river flowing through the Afan Forest Park in Pontrhydyfen has recovered from pollution caused by a century of industrial mining to become a haven for walkers, mountain bikers and fishermen and now faces a future under threat from 'fracking'. Despite its delicate artistic flourishes – a recurring motif of the river flowing swiftly through woodland – A RIVER plays out rather like a worthy party political broadcast of behalf of the Green Party warning us of a potentially damaging industrial future while also celebrating the return of native flora and fauna – namely the dipper bird, the Red Kite, the buzzard and native salmon to this lush and verdant Welsh valley.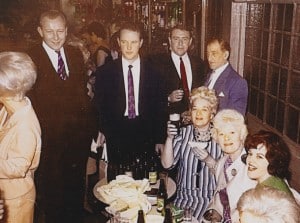 TALES FROM THE TWO PUDDINGS ***
An enjoyable romp through the '60s life and times of an iconic East End pub. THE TWO PUDDINGS in Stratford has seen many a gangster and a sportman cross its threshold but it gives up its treasures amusingly here courtesy of past and present publicans and customers alike who reminisce over meetings with the Kray Twins, Bobby Charlton and the like, who all downed a pint or two during the hostelry's illustrious past. Archive footage and black and white photography combine with frank and colourful interviews and a resonant '60s score of vintage favourites to make this watchable and informative. MT
Dir.: Yony Leyser; Cast: Yony Leyser, Tim-Fabian, Cloe Griffin | Germany 2015, 92 min.
Writer/director Yoni Leyser (A Man Within) sets his autobiographical comedy romance in the contempo Berlin LGBT scene amongst celebrities such as Nina Hagen, Peaches and Blixa Bergeld (Einstürzende Neubauten). It centres on Ezra (Leyser) a US citizen with Israeli/Palestinian background whose efforts to finish his book are almost derailed by falling in love with Russian hustler Sasha (Hoffmann). Oscillating between comedy and melodrama, Desire tries too hard, often descending into pure parody. Incorporating simulated scenes from the Weimarer Republic, David Bowie and Christopher Isherwood quotes and love-making against the remnants of the Berlin Wall, Ezra/Leyser sums it all up: "I'd rather be a drama queen, than dull". Indeed.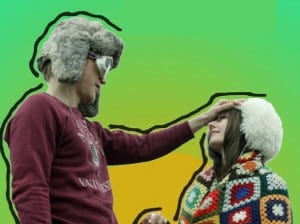 LOVE IS THICKER THAN WATER | ***
Dir.: Emily Harris, Ate De Jong; Cast: Lydia Wilson, Johnny Flynn, Henry Goodman, Juliet Stevenson, Robert Blythe; UK 2016, 103 min.
A love affair is smothered by the cultural-economic divide in this lively and intricately-scripted romcom from filmmakers Emily Harris (Borges and I) and Ate de Jong (Drop Dead Fred) where Vida, a middle class Jewish professional cellist  (Lydia Wilson) meets Arthur, a bicycle courier and son of a Welsh steelworker. The two are drawn together by a creative appreciation and an active sexual magnetism: Arthur's talent for animation photography gains him a place at art school with Vida's help. But the most engaging element here is the authentic portrayal of inter-family strife seen through violent clashes and animosity from Vida's mother Ethel (Stevenson) a musician, and Arthur's father George (Blythe). Tragedy is the inevitable outcome in a drama enhanced by Nate Milton's animated artwork and Zoran Veljkovic's vivid camerawork of contempo London.
EAST END FILM FESTIVAL 23 – JUNE – 3 JULY 2016 | FULL PROGRAMME HERE