Kinoteka Polish Film Festival 2023 is back for its 21st edition running from 9 March – 27 April across venues in London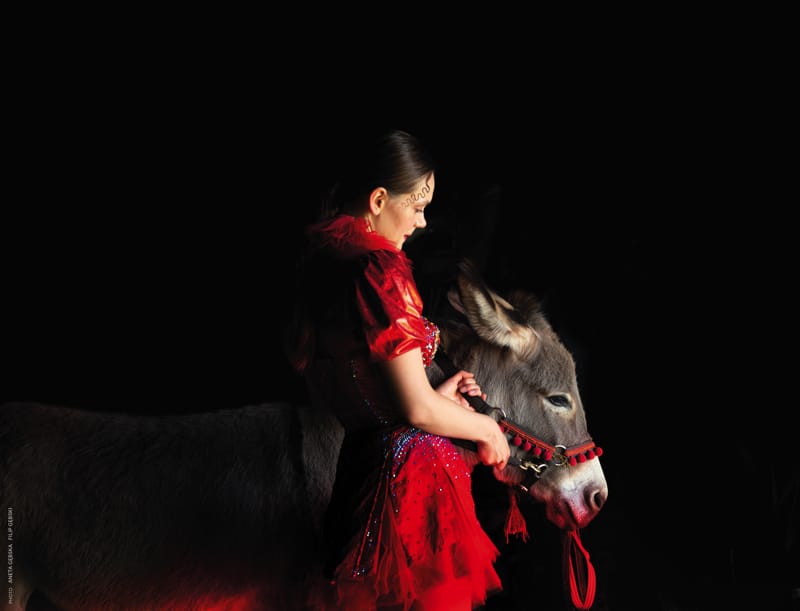 Celebrating his upcoming Oscar nomination and a career spanning 60 years, Jerzy Skolimowski will be in attendance for a season dedicated to his filmography at BFI Southbank. Skolimowski's latest sensation EO (2022) has been nominated for Best International Feature at the 2023 Academy Awards, and this season encompasses the career of a 'Polish Great' who is still at the top of his game behind the camera.
OPENING GALA
Kinoteka 2023 begins on 9 March at London's Institute of Contemporary Arts: ICA with an Opening Gala screening of the brilliant debut from Damian Kocur, Bread and Salt (Chleb i sól, 2022, UK Premiere). Packing a deep emotional punch, the film takes us on the journey of two brothers (played by real-life siblings Tymoteusz Bies and Jacek Bies), in a small Polish town during one hot summer. Bread and Salt has won multiple festival awards including the Horizons Special Jury Prize at Venice Film Festival and The Golden Tulip at Turkey's Antalya Film Festival, as well as the journalists and youth juries award at the Gdynia Film Festival. The screening will be followed by a Q&A with director Damian Kocur.
CLOSING GALA
The Closing Gala will take place on 27 April, and is a screening of Feliks Falk's classic Top Dog (Wodzirej, 1977) at Cine Lumiere alongside an immersive dinner themed to the film. Causing much debate in Poland on its original release, Top Dog follows the story of small-town entertainer Danielak, who will stop at nothing to achieve his aim of hosting the town's 500th anniversary celebrations.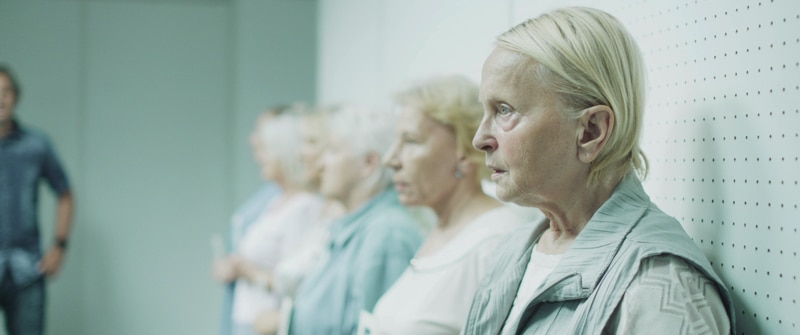 NEW POLISH CINEMA
Comprising some of the finest and most thought-provoking cinema of the past year, the New Polish Cinema strand highlights the voices of both established filmmakers and debut directors, presenting a powerful snapshot of the country's contemporary film scene. Making their way to the UK for the first time, many of the titles have already received recognition and awards at international film festivals. This year's titles reflect on the value of relationships, both personal and those found in in the wider community, starting with director and co-writer Anna Maliszewska's Dad (Tata, 2022, UK Premiere), a free-spirited road movie which follows a father, Michal (Eryk Lubos) who heads out on the road with his daughter after the sudden death of the Ukrainian neighbour who looked after the girl during his frequent long works trips. Fucking Bornholm (2022, UK Premiere) is a biting drama which exposes the frayed edges of family dynamics through a neglected wife and mother as she experiences the psychological torment of a family vacation on an idyllic island. Starring Maciej Stuhr (Aftermath, 2012) and Agnieszka Grochowska (Strange Heaven, 2015), Fucking Bornholm was nominated for Best Film at Trieste, Krakow and Karlovy Vary International Film Festivals, and won the Europa Cinema Label Award for Best European Film at Karlovy Vary 2022.
Centered on a powerhouse performance from Agata Buzek (High Life, 2018) and set amid the eerie beaches and city-scapes of Poland's Baltic coast, Illusion (Iluzja, 2022) charts the agonising tension placed on a couple as they attempt to track down their missing daughter, with the pressure mounting as the ineffectual police prepare to close the file on the case in searing psychological drama. The screening of Illusion will be followed by a Q&A with Marta Minorowicz.
Shreds (Strzępy, 2022) sees established documentary filmmaker Beata Dzianowska turn her keen observational eye to the story of a family patriarch struggling with the onset of Alzheimer's and the family faced with the impossible decisions which result. Woman on the Roof (Kobieta na dachu, 2022, UK Premiere) from writer-director Anna Jadowska, also focuses its attention on an elderly protagonist, as Dorota Pomykała's portrayal of a desperate and detached woman who attempts to rob a bank. A critique on a society which sidelines older women, Woman on the Roof offers an absorbing character study and is based on a true story. Pomykała won a Best Performance award at last year's Tribeca Film Festival for her role.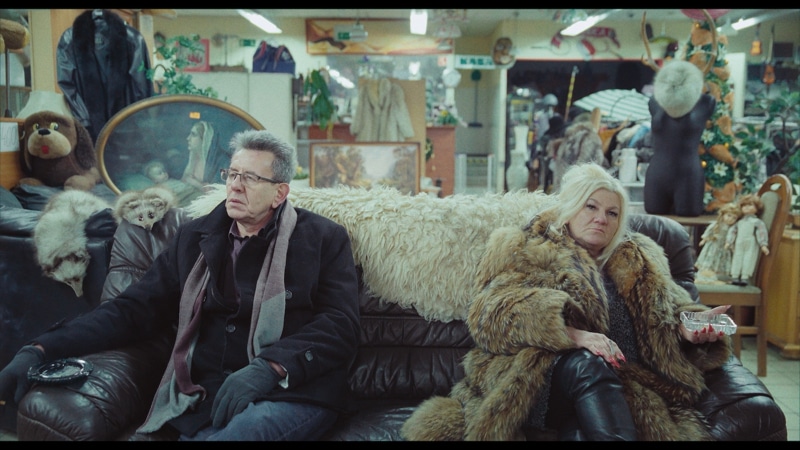 DOCUMENTARY
This year's Documentary stand comprises two very different films that seek to find humanity, both within individual, everyday struggles and in times of extreme hardship. An international festival favourite which premiered at CPH:DOX, Pawnshop (Lombard, dir. Lukasz Kowalski, 2021, UK Premiere) is a bleak but hilarious documentary about an eccentric couple who run Poland's largest pawnshop, a business which is struggling. Life, theatre and cinema combine in the portrait documentary The Hamlet Syndrome (Syndrom Hamleta, dir. Elwira Niewiera and Piotr Rosolowski, 2022), which highlights the work of Award-winning theatre director Roza Sarkisianm. Sarkisianm brought together five young Ukrainian actors affected by war in Donbas, to develop a performance based on Shakespeare's Hamlet.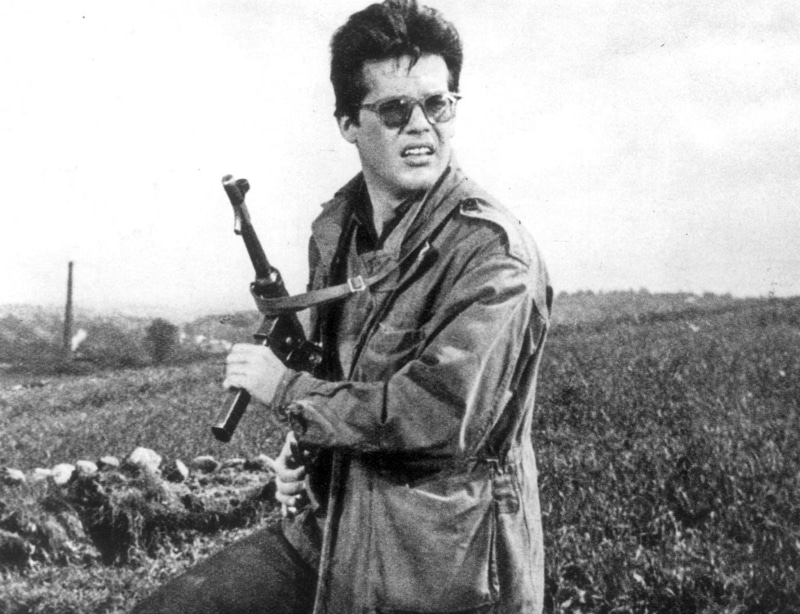 OUTSIDERS AND EXILES: THE FILMS OF JERZY SKOLIMOWSKI
In collaboration with the BFI, Kinoteka will also present Outsiders and Exiles: The Films of Jerzy Skolimowski, a month-long retrospective at BFI Southbank and a rare opportunity to see the work of one of the world's most remarkable filmmakers. Skolimowski's latest sensation EO (2022), has garnered critical acclaim across the world since its premiere at Cannes, culminating with the film's recent Academy Award nomination. The season will include early Polish features like Identification Marks: None (1964) and Hands Up! (1967/1981), both of which will also be released on BFI Blu-ray on 24 April, British-made classics such as Deep End (1970) and The Shout (1978), and later career highlights including Essential Killing (2011) and 11 Minutes (2015). A number of the films in the season will also be available to watch online on BFI Player.
FAMILY SCREENING
The work of Agnieszka Holland is also present at this year's Family Screening of The Secret Garden (Tajemniczy ogród, 1993), the director's adaptation of the classic children's novel by Frances Hodgson Burnett. When Mary Lennox is sent from India to live in England with relatives, she discovers an overgrown mysterious garden with her cousin Colin and friend Dickon. Gradually the children begin to uncover the secrets of nature concealed behind the garden walls and the family stories entwined within. Holland's sumptuous re-telling boasts music by composer Zbigniew Preisner and a memorable performance from Maggie Smith as their severe housekeeper, Mrs Medlock.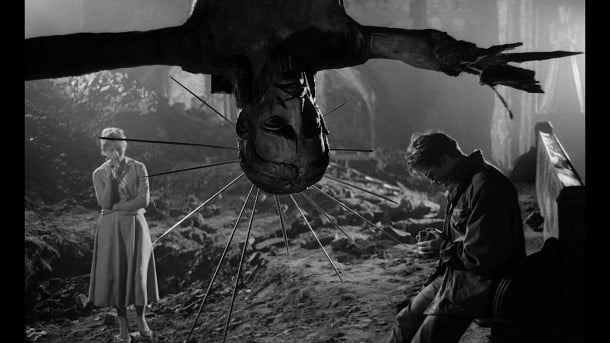 CINEMA CLASSICS
As part of its Cinema Classics strand, Kinoteka is proud to screen Polish auteur Andrzej Wajda's early masterpiece Ashes and Diamonds (Popiół i diament, 1958). On the final day of WWII, a young Polish Resistance fighter is ordered to assassinate a Communist official. With his target being a former comrade-in-arms, this triggers a moral dilemma, calling into question all that was fought for. Defined by an electrifying, iconic performance by Zbigniew Cybulski, this depiction of Poland, poised between the horrors of the recent past and an uncertain future, is arguably Wajda's greatest achievement, and a landmark of international cinema. Moving to France, Jean Luc-Godard's Passion (1982) is the second of the festival's classic cinema screenings. Starring Polish actor Jerzy Radziwiłowicz, who also starred in Night Train, and worked with Andrzej Wajda, Passion tells the story of film director, Jerzy, (played by Radziwiłowicz), who is in France to shoot a project but becomes interested in the unfolding struggle of a young factory worker, Isabelle (Isabelle Huppert). Award-winning director Agnieszka Holland's take on the novel Drive your Plough Over the Bones of the Dead by Olga Tokarczuk  Spoor (Pokot, 2017) is a feminist ecological thriller and modern fable with a clear message against injustice which highlights the value of friendship and of those seeking to make positive change on the margins. The screening will feature a recorded intro by director Agnieszka Holland discussing her Berlin Festival Silver Bear winning work.
MUSIC IN FILM
Delving further into Poland's cinematic past, Kinoteka presents a special Music in Film screening of Andrzej Żuławski's controversial masterpiece The Devil (Diabeł, 1972), which was banned by the Communist government between 1972 and 1988. Set in 1793, during the Prussian army's invasion of Poland, we follow Jakub, a young Polish nobleman, who is rescued from imprisonment by a stranger. This screening will be accompanied by a musical tribute from DJ and producer Andy Votel. Ranging from electronic through orchestral to psych rock and experimental, Votel will explore the music composed by Andrzej Korzyński for Żuławski's most iconic films as well as other Polish musicians of the 1970s.
Kinoteka Polish Film Festival 2023 takes place 9 March – 27 April across venues in London: BFI Southbank, Barbican Centre, ICA, Prince Charles Cinema, Riverside Studios, Phoenix Cinema, Cine Lumiere, Whitechapel Gallery, Ognisko Polskie – The Polish Hearth Club