KINOTEKA Polish Film Festival will be celebrating nearly a month of Police cinema in its new fully online programme for the 18th edition of the festival. Expanding on this year's earlier postponed programme, the screenings roll out on 12 November with the gripping love triangle debut IRON BRIDGE from Monika Jordan-Młodzianowska. The celebration will continue to work with its partners at the Czech Centre and UK Jewish Film Festival through winter right  into next Spring.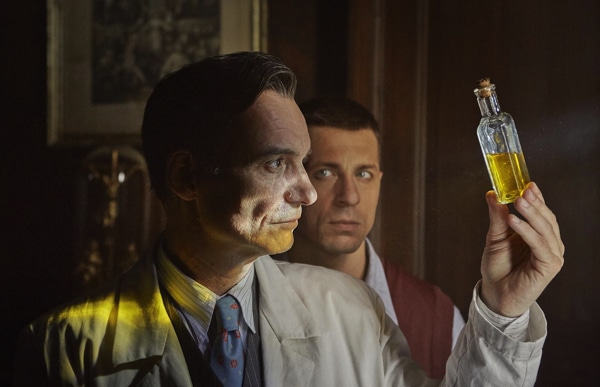 NEW POLISH CINEMA Showcasing all that contemporary Polish cinema has to offer from Borys Lankosz's smart genre blend of film noir and thriller DARK, ALMOST NIGHT to Jacek Borcuch's complex moral drama DOLCE FINE GIORNATA which features a standout performance from Krystyna Janda that earned her the World Cinema Dramatic Special Jury Award at Sundance Film Festival. Also featured are Małgorzata Imielska's touchingly honest ALL FOR MY MOTHER and the family-friendly ROCK 'N' ROLL EDDIE.
12.11 | Iron Bridge | Monika Jordan-Młodzianowska
13.11 | Black Mercedes | Janusz Majewski| UK Jewish Festival in partnership with PCI
14.11 | Dark, Almost Night | Borys Lankosz
20.11 | Dolce Fine Giornata | Jacek Borcuch
21.11 – 24.11 | Charlatan | (Agnieszka Holland) In partnership with Made in Prague 2020 On/Off Festival & Czech Centre
27.11 | Mr Jones | Agnieszka Holland
28.11 | All For My Mother | Małgorzata Imielska
06.12 | Rock'n'Roll Eddie | Tomasz Szafrański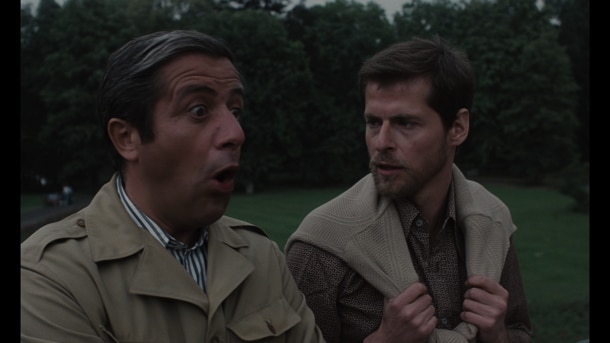 DOCUMENTARIES EYE-OPENING STORIES FROM ALL WALKS OF LIFE
Diverse, historical and contemporary portraits of Polish life are presented this year. Themes of  isolation in a seemingly all-connected world are explored in Pawel Ziemilski's IN TOUCH, Japanese students' struggle with learning the Polish language in Bobik Matiej's OUR LITTLE POLAND and there is a bold account of the romantic intimacy amidst the tragedy of the Warsaw Ghetto with Jolanta Dylewska's MAREK EDELMAN… AND THERE WAS LOVE IN THE GHETTO.
19.11 | Our Little Poland |Bobik Matiej
26.11 | Marek Edelman… And There Was Love In Ghetto | Jolanta Dylewska
03.12 | In Touch | Pawel Ziemilski
RETROSPECTIVES UNDISCOVERED MASTERS
A chance to discover subversive, satirical masterpieces afresh including Krzysztof Zanussi's  subtle but fierce critique of Communist Party politics in CAMOUFLAGE, Marek Piwowski's THE CRUISE which is widely regarded as Poland's first 'cult' film and Wojciech Marczewski's silver bear-winning film SHIVERS.
12.11 – 6.12 | Shivers | Wojciech Marczewski
12.11 – 6.12 | Camouflage | 1977 | Krzysztof Zanussi
12.11 – 6.12 | The Cruise | 1970 | Marek Piwowski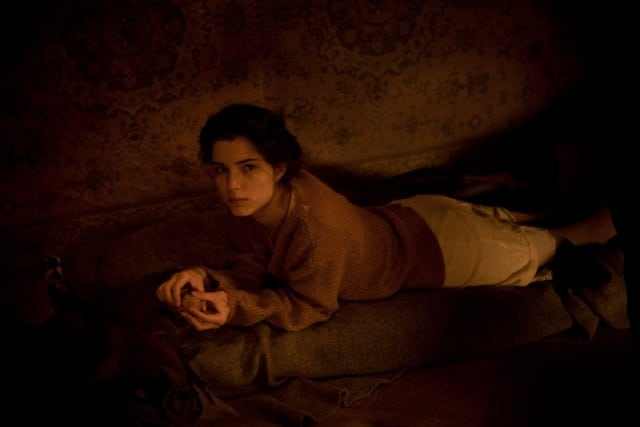 EXTENDED PROGRAMME
The festival's extended programme takes in socially-distanced film screenings and events into the new year including MISTER T. from filmmaker Marcin Krzyształowicz, which elegantly mixes post-war politics, vodka and basement jazz in a beautifully photographed look at the absurdities of the communist state.
Venue TBC | Mister T (Marcin Krzyształowicz)
Venue TBC | Charlatan | (Agnieszka Holland) In partnership with Made in Prague 2020 On/Off Festival & Czech Centre