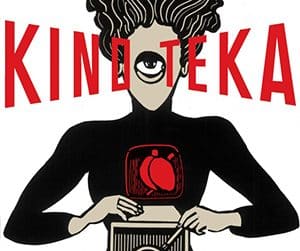 London hosts KINOTEKA Film Festival for the 16th year running. This year celebrates 100 years of Polish independence with the latest cutting edge cinema and some lesser known archival gems now ripe for rediscovery, along with Q&As, masterclasses and musical entertainment. The festival also offers unique insight into Poland's rich cultural history through cult classics, biopics, women in cinema and a drama from the liberated Nazi concentration camps. And some distinctly contemporary drama that captures the zeitgeist of Poland in the 21st century such as Rafael Kapelinski's 2017 scabrously dark drama Butterfly Kisses.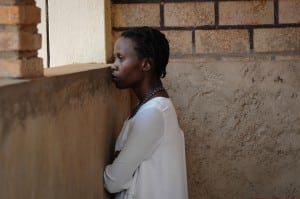 The Opening Night Gala commemorates the life of Krzysztof Krauze and his fruitful partnership with wife/co-director, Joanna Kos-Krauze with a screening of Karlovy Vary Award-winning Birds Are Singing in Kigali, a film exploring the life of two women who escape the genocide in Rwanda. There will also be a another chance to see her 2013 biopic drama Papusza that follows the rise and fall of gypsy-poetess Bronislawa Wajs, widely known as Papusza. And Urszula Antoniak's award-winning drama Beyond Words.
NEW POLISH CINEMA IS A WOMAN: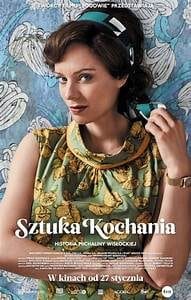 This year's contemporary strand has a particularly focus on female directors. Anna Jadowska's Wild Roses depicts a mother's loneliness and struggle to come to terms with her life. Kasia Adamik's Amok follows the true story of a committed murderer who incriminates himself by writing a novel revealing the killing. There will also be a chance to see the UK premiere of Maria Sadowska's biopic Sztuka Kochania about the Polish sexologist Michalina Wislocka, who wrote the bestseller The Art of Loving – the first published guide to sexual health from behind the Iron Curtain.
#PL100 – INDEPENDENCE
This strand offers an opportunity to delve into the archives for some cult classic dramas, comedies and rare Polish silent films. Aleksander Hertz's Bestia (1917) stars Pola Negri as a wild girl who escapes her parents' clutches only attract the attentions of a married man. Jan Nowina-Przbylski's black and white comedy Love Manoeuvres (1935) sees a couple desperate to get out of an arranged marriage, in a fitting double bill with Juliusz Gardan's cross-dressing comedy Is Lucyna A Girl? (1934) about a young woman who defies social norms to become an engineer. The celebration will also include an immersive 1920s style ballroom party, featuring special cocktails and a DJ.
CELEBRATING JEWISH-POLISH CINEMA
This year's festival showcases the rich contribution of Jewish talent in Polish cinema. Kinoteka joins forces with Polish National Center for Jewish Film, to screen a 1937 Yiddish film (Der Purimshpiler) The Jester. The Southern Polish interwar story follows a troubadour who who arrives  in a small village where he upsets the status quo by falling for his new employer's daughter. Wartime is also the central theme in The Reconciliation, Maciej Sobieszczański's post-war drama set against the backdrop of the recently liberated Nazi concentration camps that were then used by the Communist party to imprison and eliminate traitors.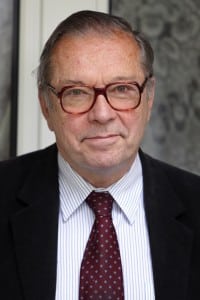 Krzysztof Zanussi will be back again this year 'in conversation' about one of his earliest films, The Structure of Crystal (1969) (17 March, ICA). Andrzej Klimowski, one of Polish most celebrated graphic designers will be in town for a masterclass aimed at new and emerging filmmakers looking to create poster artwork. He designed this year's festival poster.
SUPPER CLUB CINEMA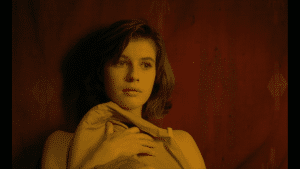 On 23 March, Kinoteka hosts a gourmet evening featuring the delicious cuisine of rising chef Flavia Borawska, accompanied by a film screening of Krzysztof Kieślowski's classic Double Life of Veronique.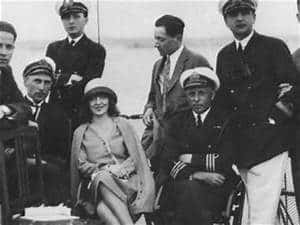 Closing Night Gala – Henryk Szaro's epic love story The Call of the Sea (1927) has been digitally restored and will play with a specially-commissioned live score performed by a five-piece ensemble led by pianist and composer Taz Modi, at the Barbican.
FESTIVAL GUESTS 
Jakub Gierszał (TBC)
The leading man in three films in this years' New Polish Cinema segment. In 2012, he won the EFP Shooting Star prize at the Berlin International Film Festival and since then has worked steadily in both Poland and abroad.
Joanna Kos-Krauze
With only four director and writer's credits in her dossier, Kos-Krauze is already one of the most talked about Polish filmmakers working today. She tells truthful stories about times gone by and people who made a small but culturally significant impact. Kos-Krauze will introduce Papusza (2013) and take part in a Q&A following a screening of My Nikifor (2004) at BFI Southbank on Thursday 8 March.
Maria Sadowska
Director, writer and actress, Sadowska is a triple threat in the industry today. Her latest film, The Art of Loving will be screened at Regent Street Cinema on 11th March. The Story of Michalina Wisłocka (2017) was nominated for a Golden Frog and Golden Lion at the Camerimage and Polish Film Festivals respectively.
Krzysztof Zanussi
Director, writer and Polish film legend, Krzysztof Zanussi has been making films since he was nineteen years-old and now at seventy-eight he's showing no signs of stopping. The director has eighty-one credits to his name so far, including Ether which he's currently filming.
KINOTEKA 2018 | 7 -29 MARCH 2018