The lineup for the 2018 BFI London Film Festival has been announced, and the public box office is open. The 12-day festival will show over 225 feature-length films from all over the globe – so here are some of the best we've seen from this year's international festival circuit.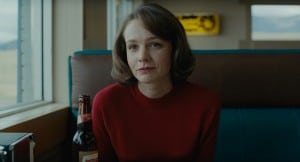 WILD LIFE (2018)
A teenage boy experiences the breakdown of his parents' marriage in Paul Dano's crisp coming of age family drama, set in 1960s Montana, and based on Richard Ford's novel. Although once or twice veering into melodrama, actor turned filmmaker Dano maintains impressive control over his sleek and very lucid first film which is anchored by three masterful performances, and sees a young family disintegrate after the husband loses his job. WILDLIFE has a great deal in common with Retribution Road (2008), with its similar counterpoint of aspirational hope for a couple starting out on their life in a new town – in this case Great Falls, Montana. But here the perspective is very different – in Wildlife, the entire experience is seen from the unique perspective of a pubescent boy, Joe, played thoughtfully by young Australian actor Ed Oxenbould (The Visit).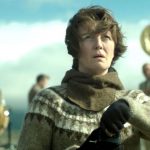 WOMAN AT WAR (2018) – SACD Winner, Cannes Film Festival 2018
Benedict Erlingsson's follow-up to Of Horses and Men is a lively, often funny eco-warrior drama that follows a single woman taking on the state of Iceland with surprising results. Lead actress Haldora Geirhardsdottir has an athletic schedule, running and hiding in the countryside, with helicopters and drones circling overhead. With a magnificent twist at the end, Woman at War doesn't pull its punches: There are shades of Aki Kaurismaki, the dead pan humour taking away some of the tension of the countryside hunt for Halla. And Erlingsson makes a refreshing break from tradition in the super hero genre by casting a middle-aged woman, who is also super-fit, in the central role.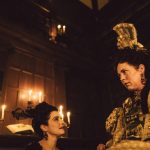 THE FAVOURITE (2018) Best Actress, Olivia Colman, Venice 2018.
The Favourite is going to be a firm favourite with mainstream audiences and cineastes alike. This latest arthouse drama is his first to be written by Deborah Davis and Tony McNamara who bring their English sensibilities to this quixotic Baroque satire that distills the essence of Kubrick, Greenaway and Molière in an irreverent and ravishingly witty metaphor for women's treachery. Set around 1710 during the final moments of Queen Annes's reign it presents an artful female centric view of courtly life seen from the unique perspective of three remarkable women while on the battlefields England is at war with the French. Despite its period setting The Favourite coins a world with exactly the same credentials as that of Brexit and Trump.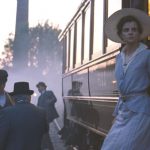 SUNSET – FIPRESCI Prize Venice 2018 
Laszlo Nemes follows his Oscar-winning triumph Son Of Saul with another fraught and achingly romantic fragment of the past again captured through his voyeuristic camera that traces the febrile events leading up to the shooting of Emperor Franz Ferdinand that changed the world forever Set in Budapest between 1913 and the outbreak of the First World War, Sunset reveals a labyrinth of enigma, intrigue, hostility, greed and lust as the central character played by Juli Jakab (Son of Saul) guides us through scenes of ravishing elegance and cataclysmic violence. What seems utter chaos gradually becomes more clear as the spiderweb is infiltrated. Nemes pays homage to the late Gabor Body whose Narcissus and Psyche, are the obvious touchstones to Sunset. On an historical level, Mathias Erdely's images conjure up the fin-de-siècle fragility in the same way as Gabor's masterpieces. 
BORDER – Winner, Un Certain Regard, Cannes 2018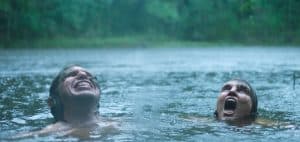 BORDER is one of those bracingly original films. Melding fantasy and folklore while teetering on the edge of Gothic horror, it manages to be cleverly convincing and unbelievably weird at the same time. Fraught with undercurrents of sexual identity and self-realisation this gruesome rites of passage fable is another fabulous story with enduring appeal for the arthouse crowd and diehard fans of low key horror. Based on a short story by Let the Right One In creator John Ajvide Lindqvist it is Ali Abbasi's follow up to Shelley and his first film with writing partner Isabella Ekloff. Abbasi masterfully manages the subtle strands of his storyline while keeping the tension taut and a mischievous humour bubbling under the surface.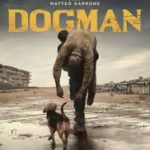 DOGMAN Best Actor, Marcello Forte, Cannes 2018 | Palm Dog Winner 2018 
Matteo Garrone's terrific revenge thriller returns to the filmmaker's own stamping ground of Caserta with a richly thematic and compulsive exploration of male rivalry and belonging in a downtrodden, criminal-infested, football-playing community scratching a living in a seaside backwater. Life has always been tough in this neck of the woods, infested by gangland influences: it is a terrain that Garrone knows and describes well in his 2008 feature Gomorrah. A brutal brotherhood controls this bleak coastal wilderness where everyone relies on each other to survive. Dogman a gritty and violent film and often unbearably so, but there are moments of heart-rending tenderness – between his Marcello and his doggy dependants – where tears will certainly well up. Fonte won Best Award at Cannes for his skilful portrayal that switches subtly from sad loner to daring desperado.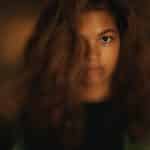 MADELINE'S MADELINE  
Josephine Decker's inventive, impressionistic dramas – Butter on the Latch (2013) /Though Wast Mild and Lovely (2014) are an acquired taste but one that marks her out as a distinctive female voice on the American indie circuit. And here she is at Sundance again with a multi-layered mother and daughter tale that is probably her best feature so far. With a stunning central performance from newcomer Helena Howard and a dash of cinematic chutzpah that sends this soaring, Madeline's Madeline is a thing of beauty – intoxicating to watch, compellingly chaotic with a potently emotional storyline.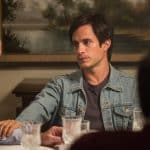 MUSEUM – Best Script Berlinale 2018
Alonso Ruizpalacios' follow-up to his punchy debut Guëros, sees two wayward young Mexicans from Satellite City robbing the local archeological museum of its Mayan  treasures – simply out of boredom. MUSEUM is an offbeat but strangely captivating drama that gradually gets more entertaining, although it never quite feels completely satisfying, despite some stunningly inventive sequences and three convincing performances from Gael Garcia Bernal, Simon Russell Beale and Alfredo Castro (The Club). It's largely down to local Mexican incompetence that these two amateurish dudes (Bernal/Ortizgris) get away with their heist in the first place. But what starts as a so-so domestic drama with the same aesthetic as No!, slowly starts to sizzle with suspense as the director deftly manages the film's tonal shifts to surprise and even delight us – this is a film that deserves a watch for its sheer wakiness and inventive chutzpah.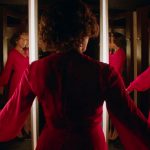 IN FABRIC 
Impeccable red talons slide a flick knife across a box to reveal its contours, a beautiful silky dress that can kill. Peter Strickland's latest, highly-anticipated oddball feature again stars Sidse Babett Knudsen (The Duke of Burgundy) in a haunting ghost story that follows the fate of this bedevilled garment as it passes from owner to owner, with tragic consequences against the backdrop of the winter sales in a busy department store. This is a gem of a giallo with Strickland's signature soundscape dominating, just as it did in Berberian Sound Studio.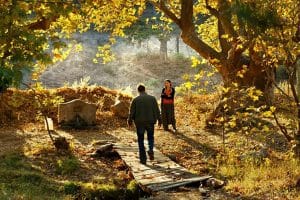 THE WILD PEAR TREE – Palme d'Or, Cannes 2018 
Nuri Bilge Ceylan's long-awaited follow-up to Winter Sleep melds his classic themes of family, fate and self-realisation into a leisurely and immersive 3-hour narrative that won him the Palme d'Or at this year's Cannes. This is a sumptuous, visual treat to savour but you'll never actually see a pear tree.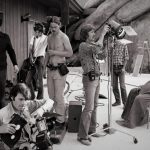 THEY'LL LOVE ME WHEN I'M DEAD (2018)
There should be a sub-genre dedicated to films about the multi-talented force that was Orson Welles. Here Morgan Neville (Best of Enemies) has his turn with a focus on the final fifteen years of the director Welles as he pins his Hollywood comeback on a film called The Other Side of the Wind, a film within a film sees an ageing director trying to complete his final oeuvre. Welles' film starring John Huston and Peter Bogdanovich was a hotchpotch of brilliance and tedium, in equal parts. Neville's doc offers new insight into the creative legend with clarity and charismatic flourishes that would make Welles turn in his grave…with approval. MT
SPECIAL PRESENTATIONS
AQUARELA: Victor Kossakovsky, Eicca Toppinen; BEEN SO LONG: Tinge Krishnan, Michaela Coel, George Mackay, Nadine Marsh-Edwards, Amanda Jenks; FAHRENHEIT 11/9: Michael Moore; THE HATE U GIVE: George Tillman Jr, Amandla Stenberg, Angie Thomas; MAKE ME UP: Rachel Maclean; OUT OF BLUE: Carol Morley, Patricia Clarkson; PETERLOO: Mike Leigh; RAFIKI: Wanuri Kahiu; THEY SHALL NOT GROW OLD: Peter Jackson 
OFFICIAL COMPETITION
BIRDS OF PASSAGE: Ciro Guerra, David Gallego; DESTROYER: Karyn Kusama; HAPPY AS LAZZARO: Alice Rohrwacher; HAPPY NEW YEAR, COLIN BURSTEAD.: Ben Wheatley; IN FABRIC: Peter Strickland; JOY: Sudabeh Mortezai; THE OLD MAN AND THE GUN: David Lowery; SHADOW: Zhao Xiaoding; SUNSET: László Nemes; TOO LATE TO DIE YOUNG: Dominga Sotomayor
FIRST FEATURE COMPETITION
THE CHAMBERMAID: Lila Avilés; THE DAY I LOST MY SHADOW: Soudade Kaadan; HOLIDAY: Isabella Eklöf; JOURNEY TO A MOTHER'S ROOM: Celia Rico Clavellino; ONLY YOU: Harry Wootliff; RAY & LIZ: Richard Billingham; SONI: Ivan Ayr; WILDLIFE: Paul Dano, Zoe Kazan, Carey Mulligan
DOCUMENTARY COMPETITION
DREAM AWAY: Marouan Omara, Johanna Domke; EVELYN: Orlando von Einsiedel; JOHN MCENROE – IN THE REALM OF PERFECTION: Julien Faraut; THE PLAN THAT CAME FROM THE BOTTOM UP: Steve Sprung; PUTIN'S WITNESSES: Vitaly Mansky; THE RAFT: Marcus Lindeen; THEATRE OF WAR: Lola Arias, David Jackson, Sukrim Rai; WHAT YOU GONNA DO WHEN THE WORLD'S ON FIRE?: Roberto Minervini; YOUNG AND ALIVE: Matthieu Bareyre.
THE BFI LONDON FILM FESTIVAL | 10-21 October 2018