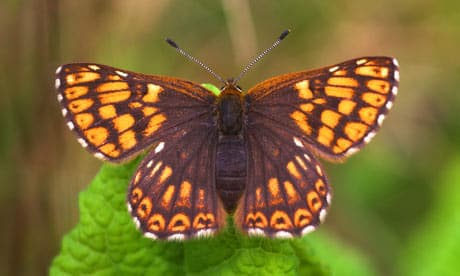 Dir/Writer: Peter Strickland| Cast: Sidse Babett Knudsen, Chiara D'Ana, Monica Swinn, Eugenia Caruso | 104min UK Drama
Fusing European arthouse with English sensibilities; Peter Strickland is a unique voice. His debut Katalin Varga was a folkloric revenge drama set in Hungary; Berberian Sound Studio, a giallo-style thriller with touches of dark humour, followed. The Duke of Burgundy is a psychosexual art house curio that continues to explore and deepen his fascination with sound and texture echoing the seventies soft porn of Emmanuelle with Walerian Borocywck's twisted humour.
The Duke has nothing to do with the aristocracy or indeed France yet  Strickland adds finesse to a story that explores the erotic intricacies of sexual powerplay between two lesbian lepidopterists in a fairytale seventies setting somewhere in Hungary. Very much a love story, it focuses on BDSM. Cleverly there is no nudity, leather or whips: the love scenes are emotional and tender.
Sidse Babett Knudsen gives a performance of considerable allure as Cynthia, the dominant sexual partner of Evelyn her submissive lover and assistant archivist cum housekeeper, gracefully played by Chiara D'Anna. Essentially a two-hander, this is a female-centric story with occasional glimpses of 'The Institute' where sexual frissons waft between the beautifully-dressed women scientists attending and giving sober lectures on the arcane subject of moths and butterflies.
At first it seems the draconian Cynthia is in control in her palatial mansion deep in the countryside: Each day as Evelyn arrives for work, the pair fall into a ritual which gradually leads to the bedroom and some rather fetching lingerie designed by the aptly-named, Andrea Flesch. Forcing the bird-like Evelyn to handwash her underwear in iridescent soft-focus suds (mild green Fairy Liquid never looked so appealing) and subjecting her to 'golden showers' (behind closed doors) at her own behest.
But after Cynthia injures her back moving the Evelyn's birthday present (an ornate coffin where she is confined nightly at her own volition), it emerges that the servant is in fact the master – Evelyn may wash the pants but actually wears the trousers in a relationship that both universal and unusual. Paradoxically, Evelyn's masochism is very much on her own terms: her constant need to be emotionally abused is the overriding element that puts her firmly in control in a relationship where one partner is gradually worn down in order to satisfy the sexual predilections of the other. The powerplay that ensues between the couple is subtle and convincing and leads to a languorous denouement.
Anyone who has experienced performance fatigue will find this drama particularly poignant. Annointed with touches of wry humour and DoP Nicholas Knowland's  intoxicating visual images of insects in flight and atmospheric landscapes, this is an evocative and sensual drama from one of England's most inventive and insightful contemporary filmmakers. MT
NOW ON BFI PLAYER