CANNES FILM FESTIVAL will celebrate its 75th Anniversary with a line-up featuring four previous Palme d'Or winning directors, three features by women, and nothing – one again – from the United Kingdom. That said, it's a glittering programme featuring all the usual suspects plus a few new faces on the block. Tehran born Ali Abbasi was last in Cannes with his darkly dystopian troll fantasy Border, his latest Holy Spider is an Iranian-set religious-themed crime thriller, the detail is still under wraps.
Valeria Bruni-Tedeschi always turns up trumps – either behind the camera or infront of it – here she has her first shot at the main competition directing a drama about the trials and tribulations of pioneering a creative path in life seen through the prism of Nanterre's famous acting school Les Amandiers. Canada's David Cronenberg has never won the main prize but bagged the Special Jury prize back in 2004 with his contraversial 1996 thriller Crash. Crimes of the Future, starring Viggo Mortensen and Kristen Stewart, will see him return to the Cannes line-up for the 7th time.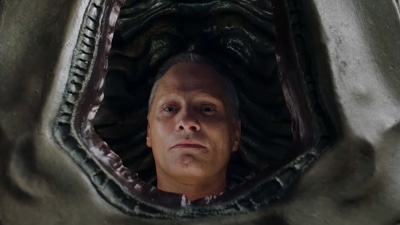 The Belgian Dardennes Brothers are now a legend in their own lunchtime with their left-leaning politically charged social dramas and Tori and Lokita is the latest in a long line of Cannes winners that started with Rosetta and The Child winning the main prize in 1999 and 2005 respectively. Claire Denis is arguably one of France's most successful women filmmakers with a long career spanning back to her first short film in 1971 and continued with stylish arthouse fare such as Beau Travail and more recently sci-fi hit High Life. and comedy Let the Sunshine In both with Juliette Binoche. She has already bagged a Silver Bear at Berlinale this year for her love triangle drama Fire. The Stars at Noon based on a novel by Denis Johnson, is another romantic drama this time set during Nicaragua's Sandinista Revolution where Margot Qualley and Joe Alwyn play the leading roles.
Arnaud Desplechin is a classical veteran of CANNES FILM FESTIVAL and made the competition line-up with Deception in 2021 and again with Oh Mercy in 2019. His latest feature will be his seventh attempt to win the coveted Golden Palme: Brother and Sister stars Marion Cotillard and Melville Poupard in a domestic drama that sees the two siblings brought together again at the death of their parents, after a long-standing feud.
A drama about a ballet dancer catapulted Belgian filmmaker Lukas Dhont to the international recognition as the Camera d'Or winner in 2018. Girl won three awards at Cannes for its delicate depiction of teenage gender dysphoria while Close centres on an intense friendship between two teenage boys. The sparkling Brooklyn set '80's thriller We Own the Night was James Grey's first foray into the competition back in 2007. His fourth entry Armageddon Time takes him back again to New York of the era, and stars Anne Hathaway and Anthony Hopkins in a coming of age story about growing up in Queens.
Broker is another child-centred story from Japanese auteur Hirokazu Kore-Eda (Like Father, Like Son) his sensitive domestic dramas deal with the intricacies of family dynamics where kids are concerned. Now competing in Cannes for the eighth time, Hirokazu won the Palme d'Or in 2018 for his darkly amusing satire Shoplifters. South Korean star Bae Doona leads in this unusual story that centres on a 'baby box' facility where passers by can leave their unwanted children.
Nostalgia, Mario Martone's follow-up to his biopic of Neopolitan theatre legend Eduardo Scarpetta, is another project co-written by his wife Ippolita Di Majo. He previously competed at Cannes with l'Amore Molesto back in 1995, based on another novel by Elena Ferrante of The Lost Daughter fame.
Cristian Mungiu – in competition this year with RMN – is known for his hardcore social realist dramas: his 2007 Palme d'Or winner 4 Months, 3 Weeks and 2 Days tackled illegal abortion in 1980s Romania, he took a more nuanced approach to a lesbian relationship between two nuns in a convent in Beyond the Hills which won Best Screenplay in 2012.  Contrary to its title, director Ruben Ostlund's latest Cannes hopeful, Triangle of Sadness, (below) is a dark comedy that sees two models at the crossroads of their career. The Swedish director divided Cannes critics with his ambivalent satire Force Majeure that scooped the Jury Prize at Un Certain Regard in 2015, and the Palme d'Or for The Square two years later. Starring Woody Harrelson and Oliver Ford Davies this promises to be another off-field outing for the provactive filmmaker.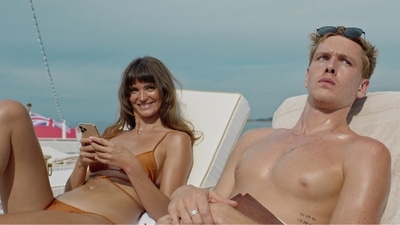 South Korean maverick Park Chan-wook scandalised Cannes audiences with his rebarbative revenge thriller Old Boy seizing the Grand Jury prize back in 2004. He stormed back five years later with a stylish vampire outing Thirst grabbing another Jury Prize. The sensually sumptuous Handmaiden followed in 2016. And this year he is back again going for the jugular (?) with Decision to Leave a detective mystery thriller set in the mountains of South Korea.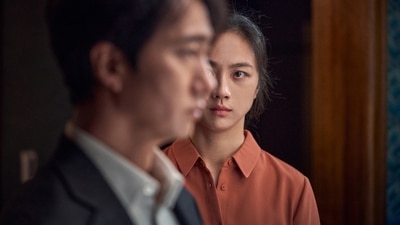 2022 is set to be American auteuse Kelly Reichardt's defining moment: with a feature Showing Up in the main competition line-up – her fourth collaboration with Michelle Williams – and a Special Tribute at this summer's Locarno Film Festival she is one of the most individual of directors with her richly resonant fare. Set in Portland, Oregon her follow up to First Cow centres on an artist preparing for a life-changing exhibition. Iranian director Saeed Roustaee rose to fame in 2016 with his award-winning debut Life and a Day. His first film in competition is Leila's Brothers.
Fares Fares (The Nile Hilton Incident) and Mohammad Bakri are the stars of Boy from Heaven Egyptian filmmaker Tarik Salee's Cannes Festival debut, it sees the death of the main Imam in Cairo's prestigious university lead to a bitter battle for overall control. Russian filmmaker Kirill Serebrennikov won the Francois Chalais award for his impressive 2016 feature The Student  Two years later he was prevented from attending Cannes with Leto, a musical paean to the Leningrad Rock scene of the 1980s that would win the Best Soundtrack Award 2018, and Petrov's Flu followed in 2021. Abandoning his disgraced homeland, Serebreninikov is now living in Berlin where he wrote and directed his latest lyrical drama Tchaïkovski's Wife. 
This year's festival welcomes Polish Greats director Jerzy Skolimovski back into the competition line-up with the enigmatically titled EO. His comedy King, Queen and Knave was in the competition line-up back in 1972, he then took the Grand Jury Prize with Alan Bates starrer The Shout six years later, and won Best Screenplay for Moonlighting in 1982. Success is the Best Revenge went home empty- handed from the competition in 1984, as did his Torrents of Spring five years later. His latest feature, a contemporary adaptation of Robert Bresson's 1966 cult classic Au hasard Balthazar a road movie that begins in a Polish circus and ends in a slaughter house for its tragic star, a donkey. EO is described in the blurb as "a panopticon of human behaviour towards a defenceless animal, a suggestive picture of social relations and cultural exchanges taking place in the modern world". We wish him the best of luck!
There are three late additions to the programme announced on 14th April. Catalan auteur Albert Serra is known for his audacious often provocative highly individual but always sublime fare. His latest feature follows on the heels of the exquisitely niche drama Liberte that bagged the Un Certain Regard Special Jury Prize at Cannes in 2019. Starring Benoit Magimel and Sergi Lopez (Harry He's Here to Help) Torment on the Isles sees politics clash with a coup de foudre for a crisis-ridden novelist and an ambassador on the steamy island of Bora Bora.
Sophomore director Leonor Seraille's moves from her directorial debut and Golden Camera winner Jeune Femme to the main competition with Un Petit Frere. Father/son buddy movies are always popular with the (male) critics and Belgian directors Charlotte Vandermeersch, Felix Van Groeningen have found another winning formula along these lines with their Palme d'Or hopeful The Eight Mountains set in Italy's Aosta mountains. MT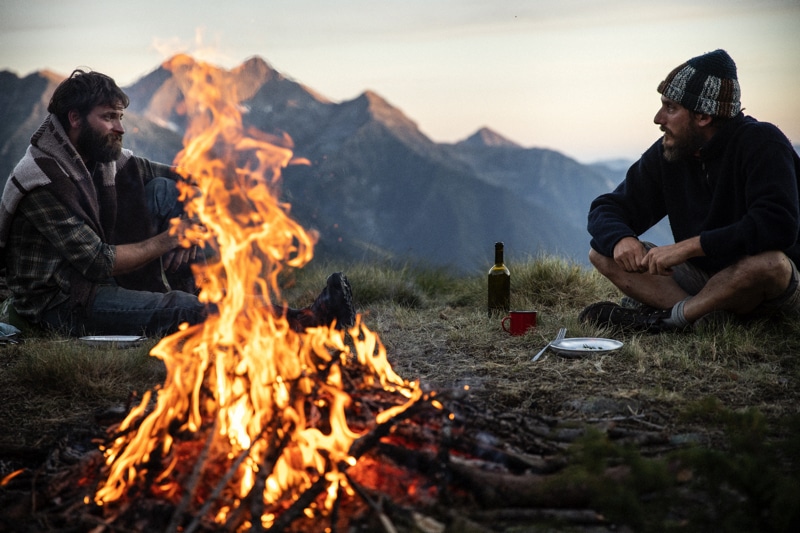 PALME D'OR COMPETITION
Holy Spider Ali Abbasi
Les Amandiers  Valéria Bruni-Tedeschi
Crimes of the Future – David Cronenberg
Tori et Lokita Jean-Pierre et Luc Dardenne
Stars at noon Claire Denis
Frère et sœur Arnaud Desplechin
Close Lukas Dhont
Armageddon Time  James Gray
Broker Hirokazu Kore-Eda
Nostalgia  Mario Martone
RMN  Cristian Mungiu
Triangle of Sadness – Ruben Östlund
Decision to leave  Park Chan-Wook
Showing up Kelly Reichardt
Leila's brothers  Saeed Roustaee
Boy from Heaven Tarik Saleh
Tchaïkovski's Wife Kirill Serebrennikov
Eo Jerzy Skolimowski
The Eight Mountains Charlotte Vandermeersch, Felix Van Groeningen
Un Petit Frere Léonor Serraille
Torment sur les Îles Albert Serra Spain
OUT OF COMPETITION  :
Top Gun 2 : Maverick  Joseph Kosinski
Elvis  Baz Luhrmann
Novembre Cédric Jimenez
Three thousand years of longing George Miller
Mascarade de Nicolas Bedos
CANNES FILM FESTIVAL | 17 – 29 May 2022