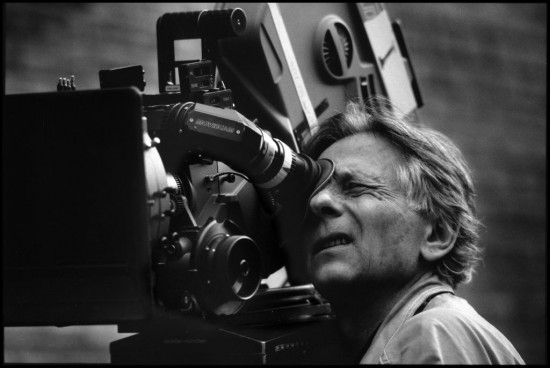 Possibly the most notorious and provocative talents of international cinema, Roman Polanski is known for his precision direction and hauntingly moving films that plummet the depths of the human psyche often showcasing the loner, the underdog, the marginalised or the misunderstood.  But his protagonists don't elicit pity: the women are often scheming and the men cold-blooded. Does his work stem from his experiences of an early life of oppression and sadness? Undoubtedly. His films can strongly evoke our feelings but are they ever intimate?  Polanski's interest is in the behaviour of his characters under stress, when they are no longer in comfortable, everyday situations where they can afford to respect the conventional rules and morals of society, a theme that runs through all his thrillers from The Ghost,  Carnage and The Pianist to  Frantic, The Tenant, Cul de Sac and Bitter Moon.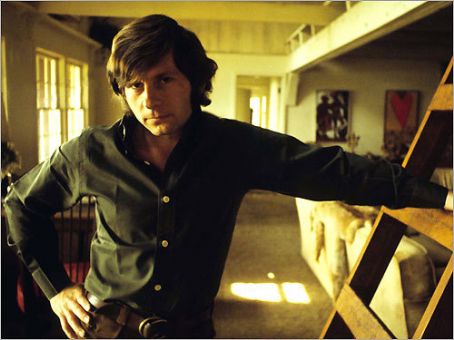 Unlike many film directors, Polanski doesn't have favourite actors but surrounds himself with a coterie of the best industry professionals: Cinematographer Pawel Edelman; Composers Krzysztof Komeda and Philippe Sarde and his brother as producer Alain Sarde; Scriptwriters Ronald Harwood and Gérard Brach. His meticulously crafted psycho-dramas are often uncomfortable to watch, drawing the audience into a private world of painful compulsion or twisted psychology: of servant and master, of an unhappy partnership; of a man trounced by his wife or an unhappy partnership or brought down by his own petty insecurities or the system. Apart from his most successfully acclaimed works such as Chinatown, The Pianist or the Rosemary's Baby there are some niche thrillers that never made it at the box office but nevertheless offer insight into his creative genius in projecting the traumatic and the macabre such as The Fearless Vampire Killers, The Tragedy of Macbeth and the Ninth Gate.  He also made a selection of short films during his time as a student at the prestigious Lodz film school in the late fifties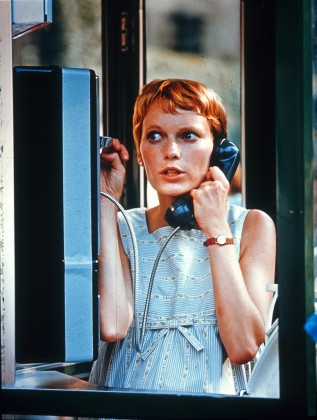 Rosemary's Baby, The Tenant and Repulsion form part of the 'apartment trilogy' portraying  emotional trauma in social alienation. His forays into edgy psycho-sexual themes in Repulsion, Tess and Bitter Moon tap into the subconscious in a unique way. From early success in pristine black and white with Knife in the Water and Cul de Sac to his more questionable films such as What? (described as an oversexed version of Alice in Wonderland) and The Fearless Vampire Killers, and his recent outings with The Ghost and Carnage and upcoming Venus in Furs (2013); Polanski never fails to move, to provoke and to entertain.
Other features in this Roman Polanski
 retrospective are the Academy Award-winning Tess (1979), an adaptation of Hardy's classic novel (which had been suggested to him by his late wife Sharon Tate), the comedy swashbuckler Pirates (1986), followed closely by the thriller Frantic (1988), starring Harrison Ford as an American in Paris whose wife mysteriously disappears from their hotel room. His later work has shown a great diversity in subject matter and themes, including the revenge drama Death and the Maiden (1995), adapted by Ariel Dorfman from his own play, and the occult drama The Ninth Gate (1999).
But it was The Pianist (Le Pianiste, 2002) that reminded both audiences and critics, once again, of his remarkable talent. The film won awards around the world for the powerful depiction of a Jewish man in hiding from the Nazis and confirmed the importance of his films in the context of world cinema. Polanski continues to make films that explore a darker side of life with The Ghost (2010) and Carnage (2011), his work remaining thought-provoking with great appeal to audiences of all ages.
His latest film, a drama entitled Venus In Fur (2013) features his current wife, Emmanuelle Seigner as an actress who attempts to convince a director to cast her in his upcoming movie.  Venus In Fur is due for release in the UK later this year. MT
During January and February 2013 the BFI celebrates Roman Polanski together with a programme of his short Films in a major retrospective that begins on 1 JANUARY 2013 AT BFI SOUTHBANK.