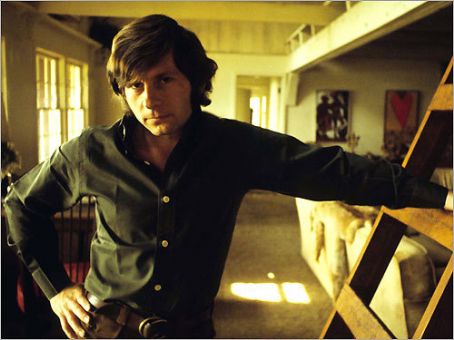 Roman Polanski talks about his early life in the recent Roman Polanski: A Film Memoir and the events leading up to success at  securing a place at the prestigious Lodz film school in the late fifties. Here he made a series of short films themed around voyeurism, victimisation and violence.  His screen debut at Lodz was The Crime (1957) a 3-minute silent film about a gratuitous murder. Next up was Toothful Smile (1957) about a Peeping Tom who gets an alarming surprise as he watches a young girl through her apartment window.  Already setting the tone of subversion and subterfuge, Polanski followed these with a mockumentary piece: Breaking Up The Party (1957) where he actually arranged for a gang of hoodlums to arrive and sabotage a get-together between friends, creating the perfect situation for improvisation. Rather than viewing this idea as highly original and ingenious, the School took a dim view of his efforts and threatened him with expulsion. Even his tutor Andrzej Munk was appalled by the stint but stood by him and his unusual endeavour and accepted it as part and parcel of Polanski's burgeoning creative talent and unusual line in storytelling.
Theatre of the absurd piece Two Men and a Wardrobe followed in 1958. The filming was disrupted by outbursts of uncontrollable anger from Polanski: he stormed off the set several times leaving the cast and crew bewildered only to return later to complete the shoot (according to his biographer John Parker). Two Men was to earn him a prize at the 1958 Brussels World Fair and a great deal of respect in international circles followed in its wake. It also heralded his commitment to work with only the creme de la creme of the film world and to seek excellence and perfection in all his collaborators.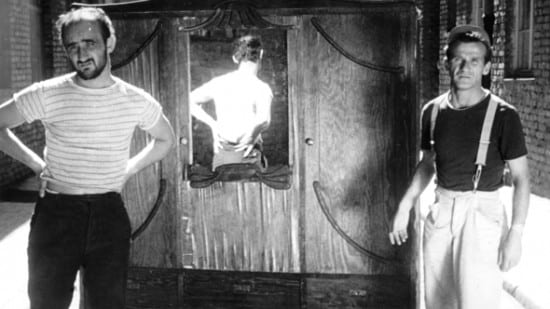 When Angels Fall (1959) was Polanski's first foray into colour and his graduation film from the Lodz School. Taken from a short story 'Kloset Babcia', it tells of a lavatory attendant who is forced to witness an endless stream of males relieving themselves in front of her. The lavatory attendant was played by a elderly non-professional but he hired a young actress to play her character in flashback, in the shape of Barbara Lass. He fell in love with Barbara during filming and she became his first wife later starring in Rene Clement's Che Gioa Vivere (1961) with Alain Delon.
In 1961 Polanski made The Fat and The Lean: a two-hander portrait of power and domination seen through the eyes of a servant and master. Dominance and humiliation where themes that Polanski was to revisit time and time again in Repulsion, Rosemary's Baby, The Pianist and even Chinatown.
THE BFI, SOUTHBANK ARE SCREENING A SELECTION OF POLANSKI'S SHORTS AS PART OF A MAJOR RETROSPECTIVE STARTING ON 1 JANUARY 2013.