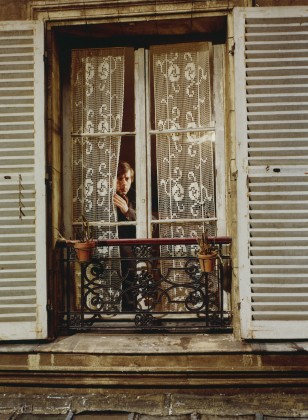 Director: Roman Polanski,
Writers: Roman Polanski, Gerard Brach.
Cast: Roman Polanski, Isabelle Adjani, Melvyn Douglas, Shelley Winters, Jo Van Fleet
Producers: Andrew Braunsberg, Alain Sarde
Original Music: Philippe Sarde
126mins **** Thriller
The Tenant is the last in the 'Apartment Trilogy' following Repulsion and Rosemary's Baby and is a faithful adaptation of the 1964 novel Le Locataire Chimerique. Not only does Roman Polanski play the leading role of Trelkovsky, a Polish emigré, in this twisted psychodrama, but it could also be described as his most obliquely "personal" film and a allegory of the outsider in society: a self-parody his public image and of the elements that his audiences have taken as being distinctively 'Polanskian'.
Dark and unsettling and steeped in doom, it is a portrait of paranoia centering on a shy and retiring bank clerk who rents a Paris apartment from which the former tenant committed suicide. While Trelkovsky remains a cypher, he gradually takes on the guise of Simone Choule, the previous occupant of the rue des Pyrénées.
It's a commandingly persuasive and subtle performance from Polanski and so pervasive that you actually start to question your own sanity as the storyline unravels. Strangely he received no acting credit for the role.  It demonstrates Polanski's particularly brand of enigmatic psychosis: the outsider's descent into self-inflicted purgatory that eventually becomes self-fulfilling or does it?   Underscored by a suavely syncopated soundtrack from Philippe Sarde and a standout cameo by Shelley Winters as the concierge; this is quintessential seventies Polanski. MT
[youtube id="xPn-FT6domA" width="600″ height="350″]
THE TENANT IS SCREENING AS PART OF A MAJOR POLANSKI RETROSPECTIVE AT THE BFI, LONDON DURING JANUARY AND FEBRUARY 2013