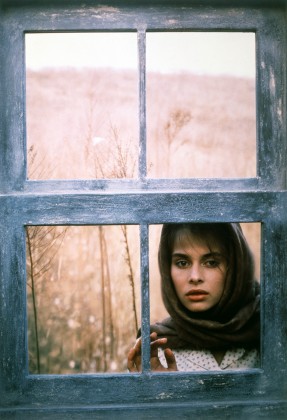 Director: Roman Polanski
Writers: Roman Polanski/Gerard Brach/John Brownjohn
Original Music: Philippe Sarde
Costume Designer: Anthony Powell
Cast: Nastassja Kinski, Peter Firth, Lee Lawson, Tony Church, Richard Pearson
186mins  Drama
One of the truest screen adaptations that Polanski undertook with his favourite scriptwriters John Brownjohn and Gérard Brach from the original novel by Thomas Hardy.  The West Country's landscapes and climate, and in particular Dorset, are very much a character in Hardy's novels influencing their protagonists' behaviour and lifestyles, so it was rather a cavalier decision on Polanski's part to set his film in Normandy, thus altering the essential feel of the terroir that permeates the original novel. However, this tale of a strong-willed girl from a poor background who becomes the object of affection for two men, had to be made in France as Polanski could have been extradited from England at the time, due to his ongoing legal issues in the US.
Nevertheless, the verdant beauty of the countryside recreated in Ghislain Cloquet and Geoffrey Unsworth's lush visuals together with Philippe Sarde's haunting soundtrack add sensual appeal and make this outing very much Polanski's film about a young woman's innocence tinged with melancholy rather than Hardy's one of cruel fatalism. It's possibly the only Polanski film that engages our sympathy for the doomed central character (of Tess), played with earthy subtlety by Nastassja Kinski, and her interminable misery grounded in an austere Victorian context occasionally launching into melodrama despite its delicate pastoral setting.
In some ways Tess is almost bleaker than Hardy's version presenting the heroine as a figure of besieged femininity in the same way that Hitchcock did with Kim Novak in Vertigo (1958) or even Max Ophuls in Lola Montes (1955) or Madame De… (1953). The tragedy of Tess is that although she is an intelligent and thoughtful woman, she is fated to become only was she is perceived to be by men. MT
The film was dedicated "For Sharon" after the opening titles. Geoffrey Unsworth actually died of a heart attack during filming in 1978 and so Ghislain Cloquet took over and the feature took some ten months to complete.
TESS IS SCREENING AS PART OF A MAJOR ROMAN POLANSKI RETROSPECTIVE AT THE BFI, LONDON DURING JANUARY AND FEBRUARY 2013