Preparations for the real time  77th Venice Film festival are gaining momentum with the announcement of an impressive jury headed by this year's president Cate Blanchett – currently appearing in the BBC's breakout series Mrs America.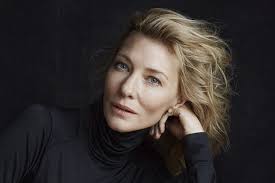 Australia's Blanchett is an internationally acclaimed and award-winning actress, producer, humanitarian, and dedicated member of the arts community. In 2018, she was one of the most engaging and affective Jury Presidents at Cannes Film Festival. A winter of three well deserved BAFTAs, two Academy Awards, three Golden Globe Awards, as well as numerous award nominations. Blanchett is equally accomplished on the stage, having led the Sydney Theatre Company as co-Artistic Director and CEO for six years with her partner, Andrew Upton.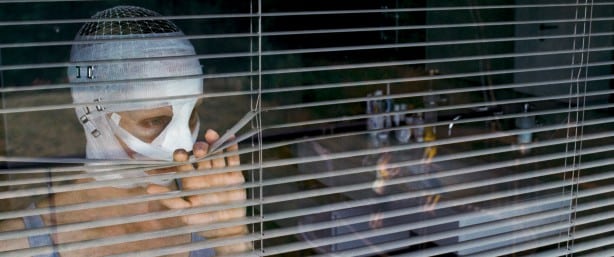 Veronika Franz (Austria), arthouse auteuse and screenwriter, Franz started her career in journalism for the Viennese daily Tageszeitung Kurier. Since 1997 and has more recently worked with director Ulrich Seidle as an artistic collaborator, and co-screenwriter on Dog Days (Hundstage, 2001), Import Export (2007) and the PARADISE trilogy (2012/13). The documentary Kern (2102) was both her debut film as a director, and the first film she made with director Severin Fiala. It was followed by her first fiction feature film, Goodnight Mommy (Ich seh Ich seh, 2014), which she co-directed with Fiala and presented in Venice in the Orizzonti section. The film won numerous awards and was selected to represent Austria at the Academy Awards. The two directors then made their first film in English, The Lodge, starring Riley Keough and Jaeden Martell, presented at the Sundance Film Festival 2019.
Joanna Hogg (Great Britain), is a director and screenwriter, unique for her depictions of middle and upper class life in London's creative milieu. Her first feature-length film, Unrelated (2008), starring Tom Hiddleston, won the Fipresci Prize at The London Film Festival. Her second film, Archipelago (2010) won a Special Commendation at The London Film Festival and had a successful theatrical release. In 2013 she made Exhibition, starring the Slits guitarist Viv Albertine, and British artist Liam Gillick. Her most recent semi-autobiographical film The Souvenir, executive produced by Martin Scorsese, premiered at the Sundance Film Festival 2019 where it won the World Cinema Dramatic Grand Jury Award.
Nicola Lagioia (Italy), a writer, is the director of the Salone Internazionale del Libro in Turin since 2016 and also a radio broadcaster  on Rai Radio3. He writes for publications such as «Repubblica», «Il Venerdi», «Internazionale», «La Stampa». His books have been translated in 15 countries.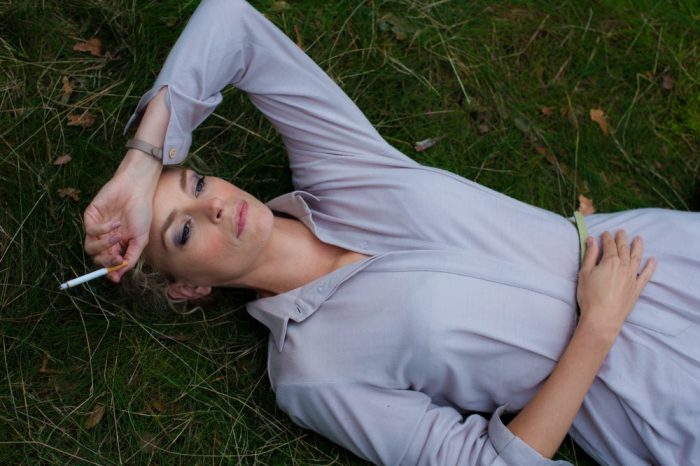 Christian Petzold (Germany), leading protagonists of the German 'New Wave' and one of the most significant film directors working in Germany today he won the German Film Critics' award for Best Film three times for Die innere Sicherheit (The State I Am In, 2000), presented in Venice, Gespenster (Ghosts, 2005) and Yella (2007), presented in Berlin. In 2008, he was in Venice in Competition with Jerichow, for which he won the Deutscher Filmpreis in 2009 as Best Director. He won the Silver Bear in 2012 for Barbara (above) in Berlin, where in 2018 he won great critical acclaim for Transit. In 2020, again in Berlin, he won the FIPRESCI award for Undine.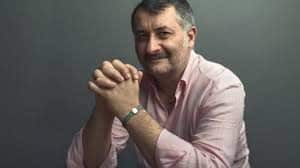 Cristi Puiu (Romania), director and screenwriter, made his debut as a director in 2001 with the low-cost road movie Stuff and Dough (Marfa şi bani), presented in the Quinzaines section at Cannes and considered to be the film that ushered in New Romanian Cinema. In 2005 his second feature film, the black comedy titled The Death of Mr. Lazarescu, won critical acclaim and the Un Certain Regard prize at the Cannes Film Festival. He had equal success with Sieranevada, presented in Competition at Cannes. In 2020 Manor House (Malmkrog) won the award for Best Director in the Encounters section of the Berlin Film Festival.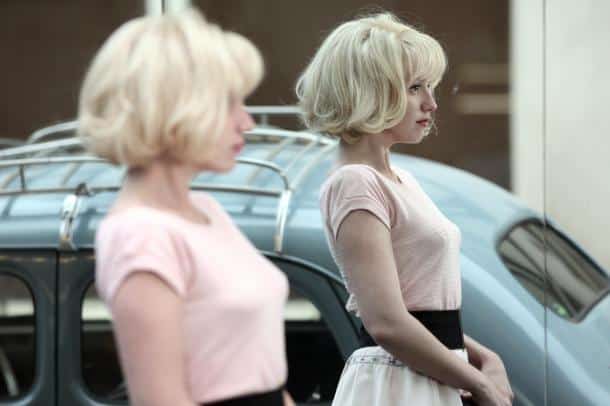 Ludivine Sagnier (France), is an actress whose screen debut was in Alain Resnais' 1989 drama in I Want to Go Home! In 1990 she appeared in the epic film Cyrano de Bergerac. In 2003 she played Tinkerbelle in P. J. Hogan's film Peter Pan. One French director François Ozon regulars she also starred in: Water Drops on Burning Rocks, 8 Women and Swimming Pool, alongside Charlotte Rampling and has become one of the most renowned and esteemed French actresses. Her most recent films include The Truth (La Vérité) by Hirokazu Koreeda, the opening film of the Venice International Film Festival 2019, and the second series The New Pope by Paolo Sorrentino.
MATT DILLON has now replaced Cristi Puiu
The Jury of Venice 77 will award the following official prizes to the feature films in Competition: Golden Lion for Best Film, Silver Lion – Grand Jury Prize, Silver Lion for Best Director, Coppa Volpi for Best Actor, Coppa Volpi for Best Actress, Award for Best Screenplay, Special Jury Prize "Marcello Mastroianni" Award for Best New Young Actor or Actress.