Dir/Wri: Christian Petzold | Cast: Paula Beer, Frank Rogowski, Maryam Zaree, Jacob Matschenz, Anne Ratte-Polle Germany|France German | 90' Colour
Paula Beer and Frank Rogowski are united as star-crossed lovers in Christian Petzold's Golden Bear hopeful which reworks the myth of Undine the water nymph in a contemporary fantasy that also offers a potted history of Berlin.Water has long been a metaphor for powerful emotion. And it's one of the overarching themes in this eventful, erotically-charged and often hilarious love story, based on the 1811 novella by German romanticist Friedrich de la Motte Fouque – a supernatural water nymph must marry a knight in order to gain a soul. Not only does some of the film take place under water, but an exploding fish tank provides the clincher for this modern day version where Undine (Beer) falls for diving engineer Christophe (a soulful Rogowski) after she is jilted by her ex, Johannes (Matschenz).Undine works as a museum guide in Berlin and knows the architectural history of the capital off by heart, giving a spiel to visitors everyday. She is an attractive and intelligent woman but somehow her world implodes when Johannes calls time on their relationship. Later in the nearby cafe, she is disarmed by Christophe who praises her on her museum spiel. Soon the couple are madly in love, the chemistry between them incendiary due to Rugowski's potent magnetism and her gamine charm. But no one can escape fate, even in modern day Berlin, and Undine must act out her tragic story.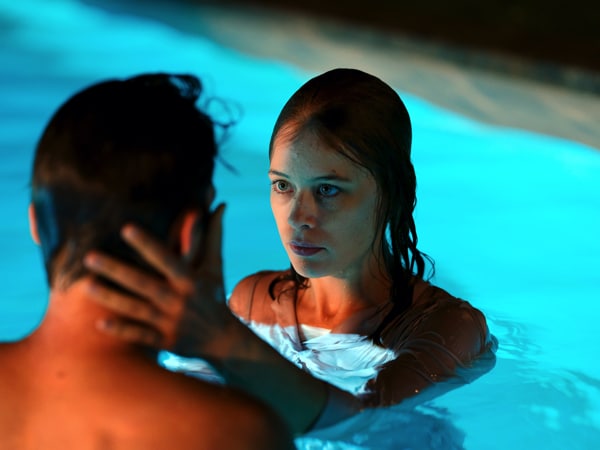 Petzold establishes a spooky weirdness from the opening scene when Undine threatens Johannes in the cafe: "If you leave me, I will have to kill you" she says. and although this seems rather bizarre and radical at the time, the threat actually informs the finale, giving us the first clue that proceedings are heading for a supernatural conclusion. Undine is no ordinary woman, in line with the 'do or die' romanticism of the original. And Hans Fromm's camerawork conveys this sorrowful mystery with surreal hyperrealism. This is one of Petzold's most accomplished films to date and a gripping and ravishing love story.
The original novella went on to inspire Wagner, Prokofiev, Tchaikovsky and Ravel. The London publication of the novella was illustrated by Arthur Rackham, and gave rise to a 1958 ballet, choreographed by Sir Frederick Ashton. Filmwise, American director Henry Otto made a silent film of the story in 1916; Andy Warhol interpreted the nymph as a gay man in The Loves of Ondine in 1968, and Neil Jordan's adaptation Ondine (2009) sees a Irish fisherman finding a mermaid in his nets. MT
NOW ON CURZON World