It's that time of year again when we take a look back at a year's worth of indie and arthouse films and remember some we enjoyed most. Meredith Taylor picks her Top Ten releases of 2017.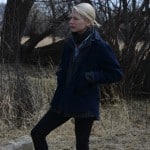 US DRAMA – CERTAIN WOMEN
The lives of three women intersect is this gracefully understated but convincing drama from US director Kelly Reichardt. Full of subtle insight and lasting resonance. Certain Women Meditates on contemporary life from the female perspective in an utterly enthralling yet low-key, often ambiguous way. Michelle Williams, Kristen Stewart and Laura Dern star
FOREIGN LANGUAGE DRAMA  – TONI ERDMANN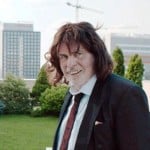 Filmmaker Maren Ade has created one of the most poignant and refreshingly humorous German arthouse comedy dramas of recent memory – it never drags despite its three-hour running time. Picturing the absurd and often awkward nature of family relationships, this is a life-affirming experience not to be missed, especially at Christmas time. After The Forest for the Trees and Everyone Else, Ade is working her way slowly but surely to the top as most of the most refreshing European writer directors around..
HORROR – THE EYES OF MY MOTHER
This sumptuously crafted thriller is compelling, twisted and terrifying in its quiet and light-footed depiction of loneliness and psychopathy. Nicholas Pesce's debut is deeply enthralling from start to end (main pic).
UNREQUITED LOVE STORY  – SUNTAN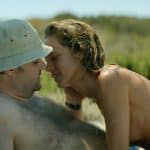 There's something sad and awkwardly compulsive about this cautionary tale of a misguided intergenerational liaison between a lonely man and a glib young woman who meet in an island paradise. One of the best recent dramas about delusional love and its grim aftermath that perfectly epitomises the sinking realisation of being 'over the hill' on a holiday fling, while still holding on to the dream . Slim and but beautifully scenic and deeply resonant in its evergreen theme.
ANIMATION – MY LIFE AS A COURGETTE
Claude Barras' impressive stop-motion animation is a tender tale probing life's saddest moments: not a kid's film but one that chimes with the kid inside us. Heart-breaking yet uplifting at the same time, Celine Sciamma has cleverly scripted Gilles Paris' sombre autobiography that is both a sensitive study in grief and an authentic portrait of children growing up, coming to terms with sadness and learning how to look after each other. A real gem.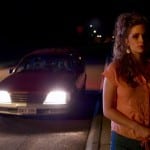 THRILLER – HOUNDS OF LOVE
Based on a true story, this tortured and claustrophobic character study of evil and human depravity is set in a quiet middle-class Australian backwater. Showcasing the dynamite duo of Emma Booth and Stephen Curry as real life partners Evelyn and John White, this is a stunning debut from writer/director Ben Young.
LGBT DRAMA – CALL ME BY YOUR NAME 
Despite its awkward title, this charming drama was the breakout hit of 2017 for all audiences not just the gay crowd. Beguiling, mysterious and compelling, Sicilian director Luca Guadagnino conveys the claustrophobic August heat of the film's Po Valley setting and the chemistry between leads Armie Hammer and Timothee Chalamet – who went on the win various awards – permeates every scene. This is Oscar material and deserves to be.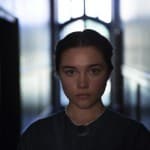 UK DEBUT – LADY MACBETH 
It's rare that a virago creates mayhem and gets away with it in literature or film. But this is exactly what happens with Florence Pugh's Katherine in theatre director William Oldroyd's feature debut, based on classic Lady Macbeth of Mtsensk. In 19th rural England, Pugh plays a young bride sold in marriage who falls desperately in lust with a worker on her impotent husband's rural estate in North Yorkshire. Oldroyd maintains an unsettling dread throughout in a drama brimming with venomous malcontent.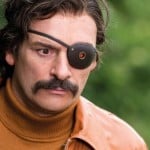 UK COMEDY – MINDHORN 
If you liked Alan Partridge or Alpha Papa then Mindhorn will appeal. This is a comedy that washes over you like a cloud of laughing gas – if you're in the right mindset: there are scenes so hilarious it's impossible to remain dignified; others so cringingly embarassing you will never been seen wearing lycra again – let along tight jeans, or at least in the way Julian Barratt does as the main character Richard Thorncroft in this big screen debut for TV veteran Sean Foley. Thorncroft is a pot-bellied 'has been' who lost his acting talent but not his sense of self belief. The Isle of Man is pictured as a rain-soaked backwater full of caravans and twee tearooms.
BEST DOCUMENTARY – WATER AND SUGAR: CARLO DI PALMA, THE COLOURS OF LIFE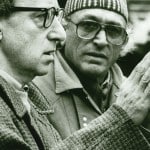 Carlo Di Palma was one of the most influential cinematographers of the 20th century, influencing the careers of Antonioni and Woody Allen with talent, warmth and personal magnetism. His story is told in this memorable documentary that showcases the collaborative nature of filmmaking, showing how Di Palma's warm approach made everyone he worked with even better.
TOP TURKEY – HAMPSTEAD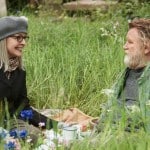 Hopkins' fraud of a film is full of middle-aged cyphers floating around in a fantasy world of the Seventies where they meet for coffee mornings and discuss worthy causes. But in the real place, this lot passed on decades ago to be replaced by the likes of Hugh Skinner's fundraising nerd or the smiling Romanians touting The Big Issue at every street corner. Robert Festinger's script teeters from crass to cringeworthy with no laughs to be had, and a score that jars. Hampstead is utterly specious and hollow – even Diane Keaton can't save it.
BEST CLASSIC BOXSET – FOUR FILM NOIR CLASSICS 
A fantastic box set that brings together dazzling high def print of some of the best films in the crime genre: THE DARK MIRROR (1946) starring Olivia de Havilland; Fritz Lang's SECRET BEYOND THE DOOR (1947) with Joan Bennett and Michael Redgrave; FORCE OF EVIL (1948) directed by the underrated Abraham Polonsky; and Cornel Joseph H Lewis' THE BIG COMBO (1955); with its terrific score by David Raksin with dynamite duo Cornel Wilde and Jean Wallace. The dual format edition comes with a hardback book on the films. MT
ALL FILMS NOW AVAILABLE AT AMAZON, EUREKA MASTERS OF CINEMA, ARROW FILMS & VIDEO, ARTIFICIAL EYE and STUDIOCANAL | all films were shown on general release in 2017