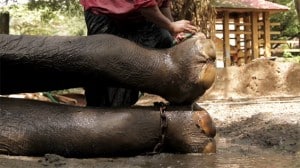 INDIE LISBOA is Portugal's largest film festival showcasing the best in Portuguese indie World film and raising the profile of new and even experimental cinema in the Emerging Cinema strand.
The festival revisits some familiar names: Joaquim Pinto and Nuno Leonel's O Novo Testamento de Jesus Cristo Segundo João, a documentary staring one of the big names in Portuguese theatre, Luís Miguel Cintra. Director Sérgio Tréfaut establishes with Alentejo, Alentejo, the reigning force of the "cante alentejano" (Portuguese traditional folk music from Alentejo) – also a celebration of Portuguese culture. Cláudia Alves will present Tales on Blindness, a documentary that unveils the Portuguese occupation in India. In the strand Director's Cut, there will be films by Luís Alves de Matos, Refúgio e Evasão, a documentary that tracks the cinematographic vision of Alberto Seixas Santos and the short films, Head, Tail, Rail, by Hugo Olim and Walk in the Flesh by Filipe Afonso. Sebastien Lifschitz's Teddy Award (LGBT) winner Bambi, the extraordinary story of a little Algerian boy who grows up to be a respected female professor and entertainer in Paris. From Italy comes Bertolucci on Bertolucci: Walter Fasano and Luca Guadagnano's expansive documentary on the legendary director.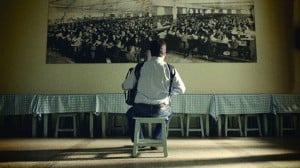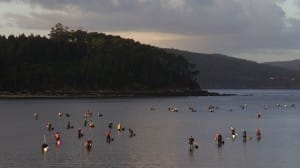 Established directors feature in two Portuguese productions, specially made for the Capital Europeia da Cultura – Guimarães 2012 program: 3x3D, by Peter Greenaway, Edgar Pêra and Jean-Luc Godard and the long-awaited Centro Histórico by Pedro Costa, Manoel de Oliveira, Víctor Erice and Aki Kaurismäki. In Costa da Morte Lois Patino (who won Best Emerging Director at Locarno last year) takes to us to  Spanish region of Galicia, with a documentary that explores the traditions of this wild region infamous for its legendary shipwrecks and dramatic coastline. Meanwhile, Vitaly Mansky's documentary Pipeline gives fascinating insight into the lives of ordinary country-dwellers in the vast expanses of contemporary Russia.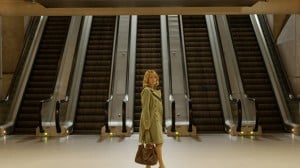 In this year's edition, the director chosen as "Independent Hero" is Claire Simon, and her latest feature film Gare du Nord will screen on the opening night. This section will display six films by the filmmaker:Gare du Nord, Géographiehumaine, Ça brûle, Mimi, Sinon, oui and Côute que coûte. Claire Simon will join the audience of IndieLisboa as she will visit our festival on the 29th to introduce and discuss her poetry, her films.
The Filmballad of Mamadada, by Cassandra and Lilly Benson is an ode to the extraordinary Baroness Elsa von Freytag-Loringhoven, dadaist that agitated the city of New York and an agent provocateur of her time. In Naomi Campbel, like the protagonist Yermén, the filmmaker Nicolas Videla and Camila Donoso dwell in two universes, the fictional and real one. Yermén, a transexual that survives as a spiritual telephone guide, while on a waiting room, meets a lady that pursuits the perfect body, the body of Naomi Campbell. The leading man in Jeremy Saulnier's US indie thriller: Blue Ruin is a serial killer, almost by mistake, a lost, misguided soul with a need for revenge, somehow emerges as a sympathetic character. The young filmmaker Jordi Morató has brought to life outstanding images of Tarzan of Argelaguer – a man that built a labyrinth-city with his own hands and tells his story in The Creator of the Jungle. The lead in Suzanne, a film by Kate Quillévéré, is at the centre of a family falling apart, an complex soul who evokes everyone's compassion. Mi Nina, mi vida tells the story of a father's pain at the absence of his daughter and is one of the section's highlights marking the comeback of Yan Giroux to IndieLisboa.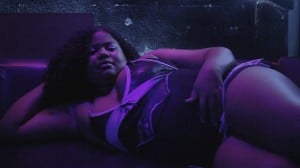 And finally as a special tribute to Austrian documentary-maker Michael Glawogger, who has died aged 54, there will be a screening of his 2011 film Whores' Glory, the third and final part of his globalisation documentaries (Megacities (1998), Workingman's Death (2005)). MT
INDIELISBOA RUNS FROM 24 APRIL TO 4 MAY 2014