The Cannes Film Festival competition sidebar known for auteur driven features and alluring visual storytelling rather than star-strewn casts.
LES PIRES Lise AKOKA, Romane GUERET 1st film
First time directors Lisa Akoka and Romane Gueret take the brave step of making a film with teenage cast from the same neighbourhood, during the summer break.
KURAK GÜNLER (BURNING DAYS) Emin ALPER
Best known for his atmospheric widescreen thrillers Beyond the Hill and Frenzy and rural parable A Tale of Three Sisters, Alper's latest feature – and his first time in competition at Cannes – takes him back to the Turkish countryside for a tale of smalltown political intrigue.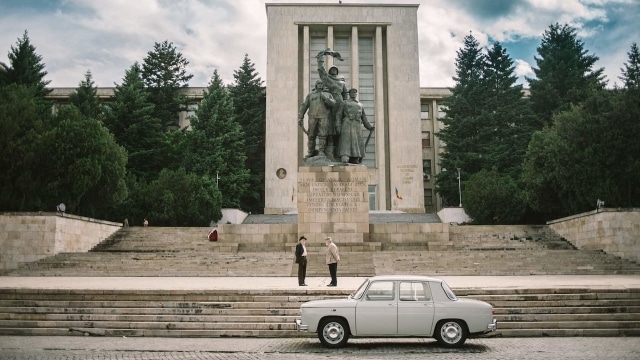 METRONOM Alexandru BELC 1st film
The doomed days of first love in Romania, 1972, are depicted in this feature debut from Alexandra Belc and starring Vlad Ivanov (The Whistlers).
SICK OF MYSELF Kristoffer BORGLI
A toxic relationship takes a turn for the worst in a darkly comic tale of oneupmanship from Norwegian filmmaker Borgli.
ALL THE PEOPLE I'LL NEVER BE Davy CHOU
An adopted French woman's attempts to rediscover her biological roots in South Korea are not as she imagines in this sophomore feature from French Cambodian director Davy Chou.
DOMINGO Y LA NIEBLA (DOMINGO AND THE MIST) Ariel ESCALANTE MEZA
Unscrupulous property developers uncover a mysterious past and a surreal present when they threaten to take over a rural village in Mexico in this sophomore feature.
PLAN 75 HAYAKAWA Chie 1st film
Eugenics provide the haunting subject matter for this timely debut drama set in the Philippines.
UNTITLED PINE RIDGE PROJECT Riley KEOUGH, Gina GAMMELL 1st film
Actress turned filmmaker Riley Keough joins Gina Gammell behind the camera for this first feature that follows two Lakota boys as they grow up in Pine Ridge Reservation.
CORSAGE Marie KREUTZER (main image)
After winning various awards at Berlinale, Austrian auteur Marie Kreutzer tackles the thorny subject of ageing and feminine allure taking a regal example as her main character. Empress Elisabeth of Austria was known for her sartorial elegance and the film explores her desire to keep up appearances as she turns 40, considered 'old' in 1877. Vicky Krieps stars.
BACHENNYA METELYKA (BUTTERFLY VISION) Maksim NAKONECHNYI 1st film
In an incendiary subject for this year's Cannes line-up, Maksim Nakonechnyi's first feature explores rape and unwanted pregnancy from the perspective a POW returning home from active service on the Ukrainian front.
VANSKABTE LAND / VOLAÐA LAND (GODLAND) Hlynur PÁLMASON
This Islandic filmmaker has won multiple awards for his distinctively dour and beguiling beautiful dramas such as Winter Brothers and A White, White Day. This latest is a moral fable that follows a pioneering 19th century Danish priest with a noble mission to found a church in Iceland. The deeper he travels into the remote wilderness the more he loses his way, literally and metaphorically.
RODEO Lola QUIVORON 1st film
So many ideas here been done before – the misfit angle, the woman in a man's world who struggles against the odds after further setbacks – let's see if first time filmmaker Quivoron can bring something new to the party.
JOYLAND Saim SADIQ 1st film
Pakistani LBGT filmmaker Saim Sadiq has won awards for blazing a queer trail in his shorts Nice Talking to You and Darling. His first feature film centres on a patriarchal family back in Pakistan and is certainly crammed with ideas, but can he put them together in a meaningful way for mainstream audiences?
THE SILENT TWINS Agnieszka SMOCZYNSKA
The inexplicable bond between twins provides the intriguing heart of this latest feature from Polish director Smocynkska whose distinctive fantasy drama The Lure caused quite a stir at Locarno 6 years ago.
THE STRANGER Thomas M WRIGHT
Along with 'The Promise', The Stranger is possibly the most over-used title for a film – a brief glance at imdb alone provides no fewer than five films with the title. But this Adelaide-set crime thriller from actor turned director Thomas M Wright – whose Acute Misfortune was described by Hollywood Reporter's Neil Young as "one of the most striking and accomplished directorial debuts of 2018". Plus it has a strong cast of Sean Harris and Joel Edgerton – so what could go wrong? Watch this space.
UN CERTAIN REGARD | CANNES FILM FESTIVAL 17 – 28 MAY 2022