Arts curator Peter Herbert reports from year's Bfi London Film Festival on London's South Bank: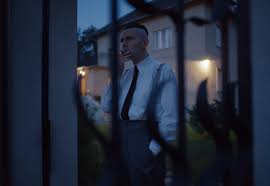 THE ZONE OF INTEREST (2023) has a kind  of ponderous beauty drawing parallels between the consumerism of  living and that of death as  perceived during the horrors  of war. It feels like it's source novel by Martin Amis but is unmistakably the work of one of our most important UK directors and adds to Jonathan Glazer's small but striking body of films.
I wasn't a massive fan of BOOK OF CLARENCE (2023) and thought the director was more vivacious than his film which is radical at its best with a very amusing use of Benedict Cumberbatch.
RED ISLAND (2023) has lots of good elements but seemed drawn out by the end and as directed by Robin Campillo became  a bit unfocused beyond the central child's eye view. It's perfect Curzon fare.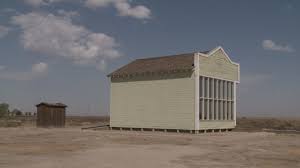 James Benning's ALLENSWORTH (2022) (above) may be one of his best. 12 chapters representing 12 months of the year.. It could be screened as an ongoing cycle like THE CLOCK and contains some of his key ideas and images in the context of a memory of a town scarred  by a historical  memory of racial horror. The use of Nina Simone's song  Blackbird is  very haunting and moving in one sequence.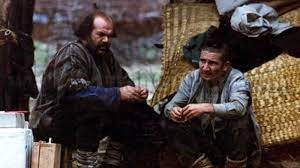 THE STRANGER AND THE FOG (above) had a very passionate introduction from a key person involved with its restoration. He described a film that on its release in 1974 was met with baffled indifference by audiences and critics at festivals, and was effectively buried by Iranian authorities. Looking at it now. it still feels largely impenetrable without knowledge of  intense  religious cultural motifs. Filmed by writer and director Bahram Beyzaie on locations used by Pasolini as sets for his final ARABIAN NIGHTS film, it lacks for me the homoerotic potential of Pasolini that it fleetingly contains  and  doesn't develop the beautiful visual surrealism of the comparable Paradjanov . It's a long 145 minutes with plenty of rain,fog,mud and symbolism but  is a unique one off for sure. Let's see how its reputation develops once this restoration is released.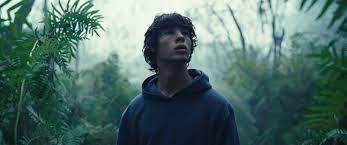 THE ANIMAL KINGDOM (2023) (above) may not be perfect but the rich fertile imagination of director Thomas Cailley  gets under the skin with its idea of people mutating into animals with  authorities struggling  to often violently  suppress what's happening. There are curious parallels with Ray Bradbury and the sequence in the forest revealing a  community of mutants living a positive new life reminded me of the end of FAHRENHEIT 451 with the forest of people keeping forbidden books alive. After the film I could see people around me with a range of facial features suggesting the animal world, much as years ago the work of Cindy Sherman altered visual perceptions for days after experiencing an exhibition of her face shifting photography. This is a good sign of successful art altering  the way you can look at life around you  One for a film distributor to consider acquiring. The film with the strong combination of  Romain Duris, Paul Kircher and the possibly  underused but ascending  actress Adele Exarchopoulos could be commercially successful?
THE BLACK PIRATE from 1926 looked splendid in its 2 strip technicolor glory highlighting the wooden timbre set design. It felt a bit stolid as directed by Albert Parker until the exuberance of the last 30 mins which has more of the emotional power and beauty associated with Dwan or Walsh. There is a surprising lack of closeups of the charismatic Fairbanks as its largely filmed long /medium camera range.  Neil Brand was as exuberant as we expect from the best of the current silent film pianists.
ALL OF US STRANGERS (2023) (main pic) may be the standout so far and the more I think about comparisons between the growing body of work by Andrew Haigh and the parallel of Terence Davies in terms of literary  adaptations and gay identity may be well  worth exploring further.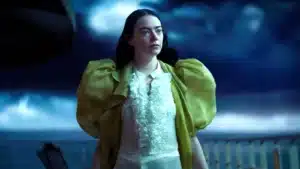 POOR THINGS (2023) – last but not least – its visual originality, set design and ideas seem to overflow the confines of the screen. I was reminded at times of Cacoyannis' similarly imaginative and  internationally funded but failed Sci-fi hellzapoppin THE DAY THE FISH CAME OUT from 1967, though this shows how far creative  Greek cinema has evolved on every level. The cast led by Emma Stone don't hold back on anything realising the intricate female- dominated and designed energy of Tony McNamara's script. It is possibly Lanthimos' most fully developed work so far. A riveting finale to this years LFF.