Cannes Festival grandees announced the fifty six competition titles that should have screened during this year's 73rd Celebration from 12 – 23 May 2020, had it not been for the Covid 19 Crisis: these films will be released in cinemas and other festivals during the remainder of 2020/21. 
There are some much anticipated films in this list – although the usual strand of Un Certain Regard comes as part of the main programme this along with the newcomers, comedies and documentaries. There are no Italian films because naturally they are now saving themselves for a showing at Venice in September.
Summer Of 85, François Ozon (France), 1h40′
Ozon is true to his provocative style in this Normandy-set story of love and passion between two young boys at the height of the 1980s. Scored by hits from Bananarama and The Cure, the film releases on 15 July 2020.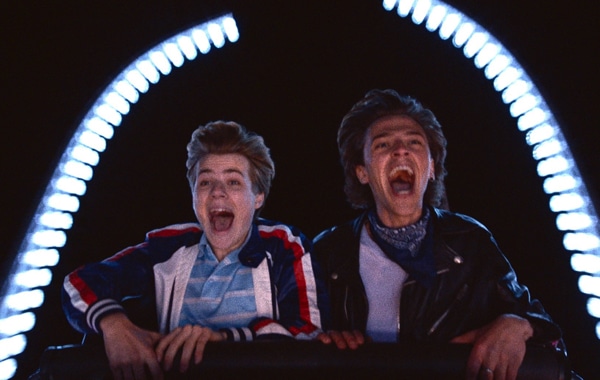 DNA, Maïwenn (Algeria, France), 1h30′
This follow up to Mon Roi, sees the director reliving her own Algerian heritage, Fanny Ardant playing her mother, Marine Vacth her sister and Louis Garrel as her best friend in a film fraught with memories and melodrama.
Love Affairs, Emmanuel Mouret (France), 2h
Passionate stories of love and tenderness seen through the eyes of an eclectic cast including Vincent Macaigne, Emilie Dequenne and Camelia Jordana
Rouge, Farid Bentoumi (France), 1h26′
Bentoumi's sophomore feature looks at the human aftermath of an ecological scandal in Algeria.
Gagarine – Fanny Liatard, Jérémy Trouilh (France), 1h35′
In this promising debut drama a teenager shares his name with the well-known cosmonaut who was the first human to travel to outer space.
Spring Blossom, Suzanne Lindon (France), 1h13′
Arnaud Vallois (Beats per Minute) stars in this rites of passage drama that allows the director to reminisce on her teenage hood suffused with delicate memories of films, music and plays on the era.
Vaurien, Peter Dourountzis (France), 1h,35′
The human face of a serial killer is captured in this impressive debut drama that stars Ophelie Bau (Mektoub My Love).
My Best Part, Nicolas Maury (France), 1h48′
Nathalie Baye is back in a central role in this tortured debut that sees her self-mocking son desperate not to lose the love of his life.
A Good Man, Marie-Castille Mention Schaar (France),
Making her debut in the Official selection Mention Schaar tells a love story with insight, humans and universal appeal, and one that will set tongues wagging.
Teddy, Ludovic and Zoran Boukherma (France), 1h48′
A werewolf movie styled by the Boukherma Brothers' "Grolandish' atmosphere experienced in the first film Willy and featuring 'man of the moment' Vincent Macaigne
Slalom, Charlène Favier (France),
Jeremie Renier stars in this vertiginous thriller about things that go downhill between a trainer and his protegee.
Médecin De Nuit, Elie Wajeman (France), 1h40′
Once again Vincent Macaigne takes centre stage as 'patron saint of the broken' dashing round Paris on a mission to heal in Elie Wajeman's third feature.
Josep, Aurel (France) | Josep, Animation, 1h20′
Jump-cut animation, alternating stills and animated images make this first film from cartoonist Aurel stand out from the crowd. It tells the lesser known story: that of the Retirada, an era when refugees of the 1939 Spanish War made an Exodus to France.
Ibrahim, Samuel Guesmi (France),
The ever popular theme of father/son relationships is the crux of this debut drama that will resonate with at least half of the audience.
9 Jours À Raqqa, Xavier De Lauzanne (France) | Documentary
We all know how the Kurds have suffered, and continue to suffer in Syria where they form the largest ethnic minority. This is a film about the feminist point view, seen from the gaze of Leila Mustapha, the Kurdish mayor the Former Islamic State capital.
Cévennes, Caroline Vignal (France), 1h35′
Caroline Vignal is back for the first time in 20 years since her feature Girlfriends  (2020) in a film described as an anti-love affair comedy based on the theme "the important thing is to travel, not to arrive".
Les Deux Alfred, Bruno Podalydès (France),
Technology gets the better of two brothers in this moving yet upbeat comedy that stars Sandrine Kiberlain.
The Big Hit, Emmanuel Courcol (France)
Drama staged in prison is nothing new. But this film sees Irish playwright Samuel Beckett's Waiting for Godot staged in way that's entertaining for all.
The Speech, Laurent Tirard (France)
A tender comedy about love and lost love based on the novel by French writer Fabrice Caro.
L'origine Du Monde, Laurent Lafitte (France)
Origine du Monde is a 1966 painting by Gustave Courbet. Laurent Lafitte's debut as a director takes it as his inspiration for a daringly dark comedy.
Home Front, Lucas Belvaux (Belgium)
The past comes back to haunt the veterans of the Algerian war in this drama set in a small close-knit village that stars Gerard Depardieu, Catherine Frot and Jean-Pierre Darroussin.
El Olvido Que Seremos, Fernando Trueba (Spain)
Trueba combines colour and black and white to rep present and past, in this historical epic of childhood's paradise lost, shot in Colombia and based on a sonnet by Jose Luis Borges.
Ammonite, Francis Lee (UK), 2h (below)
Fossilised coldness and human love and tenderness coalesce in this historical drama based on the life of palaeontologist Mary Anning, from God's Own Country director Francis Lee.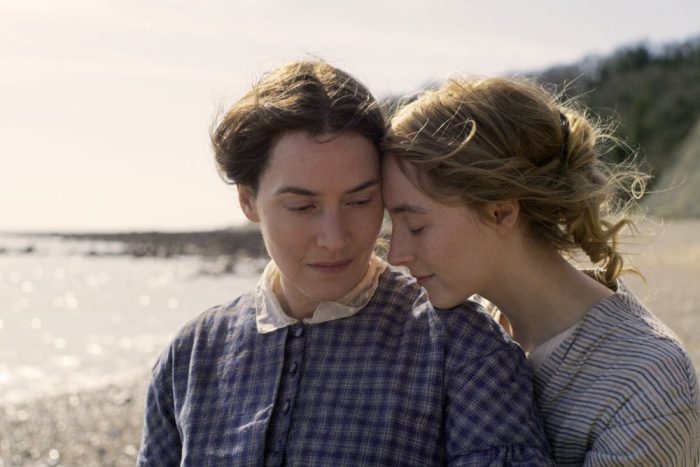 Mangrove, Steve McQueen (UK), 2h04′
In the first of his Cannes Film competition hopefuls, McQueen returns to the subject of racial tension in the UK with this story of Notting Hill's Caribbean locals and their fight for respect in the face of putative Police harassment.
Lovers Rock, Steve McQueen (UK), 1h08′
His second film is a more stylish trance-like drama that explores the Swinging Sixties through music.
Limbo, Ben Sharrock (UK), 1h53′
There are echoes of Ulrich Seidl and Roy Andersson to Ben Sharrock's bittersweet second film that looks at the refugee problem on one island in Scotland.
Another Round, Thomas Vinterberg (Denmark), 1h55′
Danish Dogme filmmaker Thomas Vinterberg explores midlife identity crisis through a series of thoughtfully crafted broken characters in this tense and unsettling film. Regulars Marie Bonnevie, Thomas Bo Larsen, and Mads Mikkelsen join the star-studded cast.
Flee, Jonas Poher Rasmussen (Denmark) | Animation,
The other Danish film in this year's selection is an animation that follows an Afghan family through Russia to Europe.
Sweat, Magnus von Horn (Sweden),1h40′
The Swedish director follows The Here After (Directors' Fortnight, 2015) with a timely saga that addresses the taboo subject of loneliness through the portrait of a social influencer and fitness coach.
Pleasure, Ninja Thyberg (Sweden),1h45′
Swedish filmmaker Ninja Thyberg expands her Cannes Canal+ award-winning short into a full blown female portrait of becoming a porn star in the world of men.
Enfant Terrible, Oskar Roehler (Germany), 2h14′
Reiner Werner Fassbinder had a short but prolific career as a filmmaker during the 1980s. Oskar Roehler takes a deep dive into the director's quixotic personality in a film that explores the crazy world of this highly creative genius.
In the Dusk, Sharunas Bartas (Lithuania), 2h05′
Bartas uncovers a valuable story from his native Lithuania that mines the dramatic potential of the First World War, putting the focus on small countries crushed by larger ones –  in this case the USSR – to create a timely portrait of oppression that threatens and fascinates at at the same time.
February, Kamen Kalev (Bulgaria), 2h05′
A journey from childhood to adulthood is explored in this ethereal and elliptical drama from the award-winning Bulgarian director.
Heaven: To The Land of Happiness, Im Sang-soo (Korea), 1h40′
This social satire on the South Korean modern day commercialism is given a dollop of slapstick and stars Cannes veteran Min-Sir Choi.
Peninsula, Yeon Sang-ho (Korea), 1h54h
A fast-paced genre piece from the director of Train to Busan offers thrills and spills in a sci-fi outing to make John Carpenter proud.
True Mothers, Naomi Kawase (Japan), 2h20′
Marmite filmmaker Naomi Kawase brings another offering to Cannes in this sensuous humanistic tale of adoption and motherhood set in her native Japan.
The Real Thing, Koji Fukada (Japan),
Fukada follows Harmonium with this epic odyssey fraught with emotion in the style of the K-list contemporaries Kore-eda, Kurasawa and Kawase.
Aya And The Witch, Goro Miyazaki (Japan) | Animation
Goro Miyazaki follows in the footsteps of his father with this digital animation  that quails away from manga and into the realms of the great Studio Ghibli. Ostensibly a childhood tale with its idiosyncratic adult undertones and disturbing often surreal characters, this is a very much anticipated film.
Souad, Ayten Amin (Egypt)
A wonderfully exquisite coming-of-age story that fluidly follows the hopes of dreams of young Egyptians born of tradition, but looking forward to the modern world in sumptuous Alexandria where so much potential is waiting to flower in the realm of Egyptian filmmaking.
Passion Simple, Danielle Arbid (Lebanon)
Based on the best-seller by Annie Ernaux, Passion tracks the doomed relationship between a powerful Russian diplomat and a woman whose raisin d'être is gradually corroded behind her rose-tinted view of their love. Laetitia Dosch (Jeune Femme) stars
Here We Are, Nir Bergman (Isreal)
A love affair between a father and his autistic son carries us into a different world haunted by melodrama, poignant lows and illuminating highs. Always surprising and ultimately moving.
The Death Of Cinema And My Father Too, Daniel Rosenberg (Isreal)
The final days of a parent are intensely personal and sensitively sketched out in this acutely poignant Israeli study of the end of life.
Broken Keys, Jimmy Keyrouz (Lebanon)
A pianist tries to escape his persecuted Middle-Eastern town where radical Islam holds sway. The emotional power of music speaks for itself here in a drama that seeks to denounce religious dogma in favour of humanity.
Beginning, Déa Kulumbegashvili (Georgia)
After her short film Invisible Spaces was nominated for the Palme d'Or in 2014, Kulumbegashvili offers up a study of oppression that contrasts tradition with the changing face of Georgia.
Should The Wind Fall, Nora Martirosyan (Armenia), 1h40′
From Armenia comes this impressive debut that mesmerises both visually and in its pervasive atmosphere of tension. Gregoire Colin plays an engineer in charge of the airport opening in Nagorno Karabakh, the self-proclaimed Caucasian Republic.
Striding Into The Wind, Wei Shujun (China), 2h36′
Another complete surprise arrives from China – but this is a good one and very welcome in its refreshing inventiveness.
The Billion Road, Dieudo Hamadi (Democratic Republic of Congo) | Documentary
A bright but streetwise documentary that sees a group of men fighting for their rights in the modern day Rep of Congo.
Casa De Antiguidades, João Paulo Miranda Maria (Brazil), 1h27′
The light and magnificent beauty of Brazil is magically captured in this extraordinary film that shows through a lyrical story of loneliness and disenfranchisement how countries and places own us, rather than the other way round.
Septet: The Story Of Hong Kong, Ann Hui, Sammo Kam-Bo Hung, Ringo Lam, Patrick Tam, Johnnie To, Hark Tsui, John Woo, Woo-Ping Yuen (Hong Kong),
A film that speaks for itself through a variety of local filmmakers.
The French Dispatch, Wes Anderson (USA) (below)
An international cast of stars get together in this unpredictable drama that assembles a series of vignettes telling the history of cinema.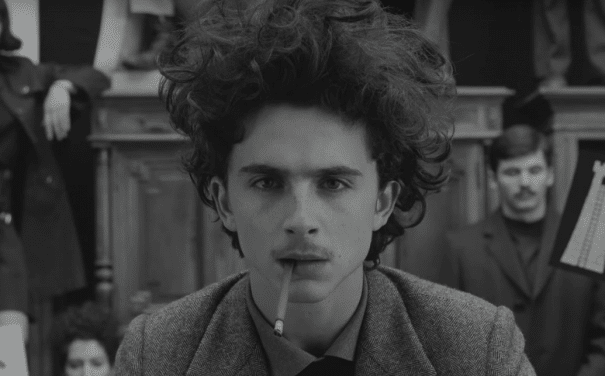 Last Words, Jonathan Nossiter (USA)
Stellan Skarsgard, Charlotte Rampling, Nick Nolte and Alba Rohrwacher are the barnstorming stars in Jonathan Nossiter's latest, an imagined drama about the relevance of film and survival. A film that had a particular resonance in these days of pandemic and crisis.
John And The Hole, Pascual Sisto (USA)
A coming of age thriller from Ignacio Inarittu's regular scripter Nicolas Giacobone, the action plays out in the titular hole.
Falling, Viggo Mortensen (USA)
Viggo Mortensen is the star of his directorial debut that sees a traditional dad moving in with his gay son. Laura Linney and David Cronenberg also star.
Soul, Pete Docter, Kemp Powers (USA) | Animation
A musician who loses his passion for music must reinvigorate his craft through the helpful soul of a child.
The Truffle Hunters, Gregory Kershaw, Michael Dweck (USA) | Documentary
The white truffle of Piemonte is prized by chefs and connoisseurs all over the world. And this documentary charts the history of its fascination and the secret that holds its persistent hunters in thrall.
Nadia, Butterfly, Pascal Plante (Canada)
From Canada comes a drama that tackles the thorny subject of Olympic has beens. What happens when top swimmers are forced finally to throw in the towel? Katerine Savard plays a former bronze medal winner in this valedictory exploration of physical prowess from Quebec director Pascal Plante. MT
CANNES FILM FESTIVAL | 12 – 23 MAY 2020