This Autumn's scaled down Covid special has some treasures to look forward in a real/online melange that plays out across the UK from October 7-18.
Undine, Ammonite and Chloé Zhao's Nomadland, starring Frances McDormand, are films to look out for in this slimmed down version which opens with Steve McQueen's latest Mangrove.
In this strange and subdued year for the cinema world, the virtual premieres will play at a set time and have the bonus of an introduction or Q&A with the talent or programmers. But it won't be quite the same as the usual jamboree which fills the streets of Soho with a jubilant crowd of cineastes.
UNDINE (2020) Berlinale premiere
Christian Petzold's fantasy love story reworks the myth of Undine, the water nymph, wrapped up in a contemporary story that reflects on the history of Berlin. Petzold's latest muse Paula Beer is united with her star-crossed beau from Transit Frank Rogowski in this tone-shifting tale interlacing romance with suspense.
GENUS PAN (Lahi, Hayop) 2020 Venice premiere
Philippine filmmaker Lav Diaz is know for his valuable contribution to the slow cinema movement and this latest drama (a mere 150 minutes) is another colourful human story involving murder and mayhem – set on the island of Hugaw during the Japanese occupation.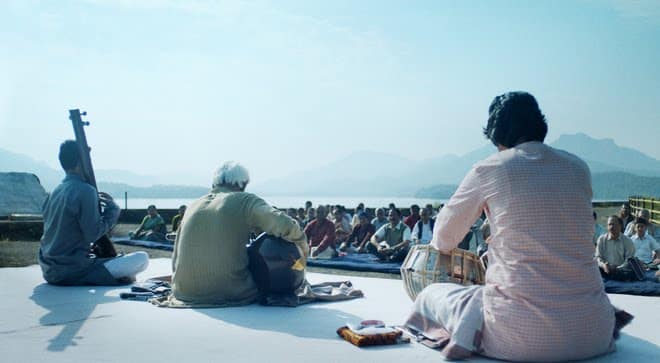 THE DISCIPLE (2020) Venice premiere
Arguably the definitive film about Indian Hindustani classical music The Disciple explores creative endeavour and perseverance in our climate of quick fix celebrity and overnight success, through the life of an earnest  young musician in modern Mumbai. Chiatanya Tamhane imbues his story with the same intensity and sense of detail as his 2014 debut Court, but ironically the film works best in the freewheeling scenes picturing ordinary life.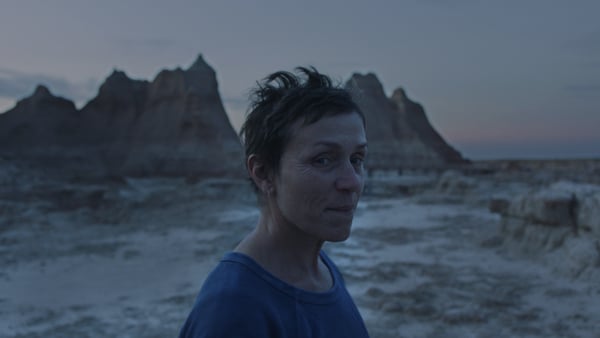 NOMADLAND (2020) Venice premiere
Chloe Zhao's indie breakout hit The Rider (2017) followed a modern day cowboy in his search for a new identity in America's midwest. Nomadland does this again from a female perspective and the phenomenal, flinty performance of Frances McDormand as the sixty-something Fern who embarks on a cinematically reflective journey this time in a white camper van.
NEVER GONNA SNOW AGAIN (2020) Venice premiere
Malgozarta Szumowska's latest is a flawed but fabulously entertaining Polish-set social satire with a score that makes it all worthwhile. Alec Utgoff is hypnotic and quietly muscular in the leading role as an enigmatic guru-like dark horse drawing us in to a story that is both intriguing and unsatisfying.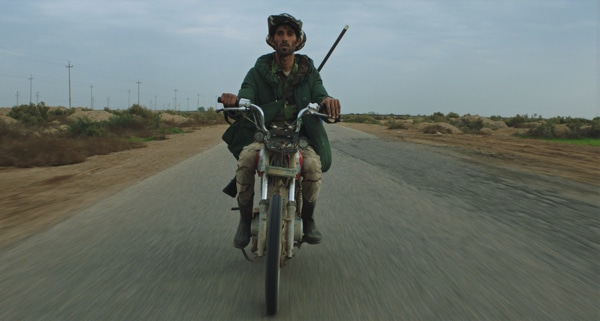 NOTTURNO (2020) Venice premiere
Award-winning documentarian Gianfranco Rosi (Fire at Sea) turns his compassionate camera on ordinary lives in the wartorn Middle East. Banal and tragic, the film's intensity lies in the raw intimacy of these everyday moments. Luminous camerawork gives the piece a poetic quality.
AMMONITE  (2020) Toronto premiere
Francis Lee set gay hearts a flutter with his earthy tale of Yorkshire farming folk, God's Own Country. Cut from the same cloth, this sumptuous-looking 1840s costume drama soon gets down and dirty in telling the lesbian story of paleontologist Mary Anning (Kate Winslet) and her close companion Charlotte Murchison (Saoirse Ronan).
And one to avoid…
SIBERIA (2020) Berlinale premiere
A raddled old swinger looks back on his life and concludes nothing from his self-indulgent navel gazing in this turkey from veteran talent Abel Ferrara. Not so much a feature, more a series of random widescreen sequences, Siberia is a drama without any meaningful dramatic arc, let alone any heft in addressing a cliched and well-worn theme.
BFI LONDON FILM FESTIVAL 2020 | 7 – 18 OCTOBER