Nordic Film Festival is back again for a third visit to London with fresh and vibrant filmmaking, past and present, from Finland, Norway, Sweden and Demark. In an eclectic programme from the frozen North's most exciting talent, award-winning actress Alicia Vikander stars in PURE director, Lisa Langseth's second feature HOTELL (2013), a tonal curio that shifts from tragedy to humour in exploring four very different characters in search of escape from their traumatic lives.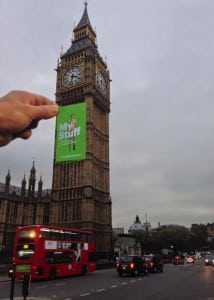 Back this year by popular demand is MY STUFF, an effecting documentary looking at how we relate to our worldly possessions through the personal experience of its young Finnish filmmaker, Petri Luukkainen.
Pakistani Norwegian director Iram Haq's debut feature, I AM YOURS, is a strikingly fresh look at interracial love which explores the gritty relationship issues affecting single Pakistani mother Mina and Swedish filmmaker Jesper as they grow closer.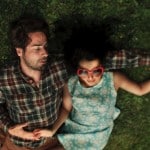 The ironically-titled PARIS OF THE NORTH is a melancholic comedy that takes place in a tiny fishing village in Iceland. Very much a moody character piece, it gently probes the difficulties faced by an alcoholic man and his father as they come to terms with themselves and the inevitability of their difficult lives. Copenhagen is the setting for the composite piece NORDIC FACTORY where eight directors collaborate to create four shorts in teams of two. One of them is Lars Mikkelsen (What Richard Did).
Kon-Tiki is a rousing and gorgeous-looking adventure drama showcasing the derring-do of Norwegian explorer Thor Heyerdahl. While on his epic 4,300 mile voyage of discovery on the high sees, he wrestles with a passing shark and lives to tell the tale. Occasionally becalmed but always eventful.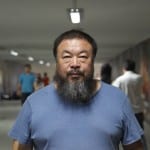 This year's new strand "Architecture and the City" showcases Nordic artist Olafur Eliasson in a documentary about a Icelandic landmark, 'Harpa: from Dream to Reality'. together with a selection of recent cross-cultural collaboration and Nordic storytelling for children of all ages. Staying on the artistic theme documentary AI WEI WEI: THE FAKE CASE looks at the maverick artist's life under house arrest in China. Is AI WEI WEI the talented artist he claims to be or simply a high-evolved con man. You decide.
THE 3RD NORDIC FILM FESTIVAL PROGRAMME
I AM YOURS ***
(Jeg er din)
Iram Haq | Norway 2013 | 96m | Norwegian/Swedish/Urdu + English subtitles | advised cert 15
A moving portrayal of a young woman's struggle with love, motherhood and being caught between two cultures.
SCREENING: 2 Dec Arthouse Crouch End (London)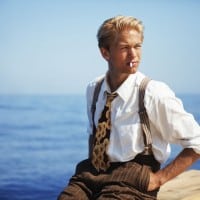 KON-TIKI **
Joachim Rønning/Espen Sandberg | Norway/Denmark/Germany/Sweden 2012 | Norwegian/Swedish/French/English + English subtitles |118m advised cert 15
This epic global tale of bravery, camaraderie and sheer determination follows the 1947 expedition of Thor Heyerdahl across the Pacific Ocean.
SCREENING: 3 Dec ArtHouse Crouch End (London)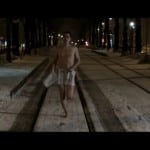 MY STUFF ****
Petri Luukkainen | Finland 2013 | 80m | Finnish + English subtitles | cert 15
Docudrama about a filmmaker's one year experiment in creative living, locking away all his possessions in storage…
SCREENING: 4 Dec ArtHouse Crouch End (London)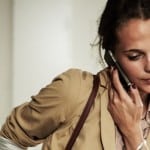 HOTEL **
(Hotell)
Lisa Langseth | Sweden 2013 | 97m I Swedish + English subtitles I advised cert 15 |
Successful young professional Erika resorts to an ill-suited therapy group after her life takes an abrupt turn in this honest and at times humorous exploration of the human psyche.
SCREENING: 7 Dec Hackney Picturehouse (London)
NOT AT HOME ***
Katja Adomeit/Sharbhanoo | Sadat Denmark/Germany/Afghanistan) | 60m | advised cert 15
Courtesy of CPH:DOX
Collaboration with leading Danish documentary festival CPH:DOX, with a shorts programme from their CPH:LAB initiative.
SCREENING: 7 Dec The Proud Archivist (London)
HUGO AND JOSEPHINE
D. Kjell Grede | Sweden 1967 | 82m | Swedish + English subtitles | cert U
One summer in the Swedish countryside, Josephine, the pastor's daughter, and Hugo, a boy who fends for himself in the woods nearby, join ranks in search of adventure. From the Cinema of Childhood touring season.
SCREENING: 7 Dec The Proud Archivist (London)
Highlights From December 8th Onwards Include: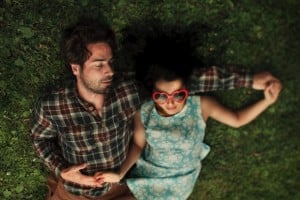 I AM YOURS ***
(Jeg er din)
Iram Haq | Norway 2013 | 96m | Norwegian/Swedish/Urdu + English subtitles | advised cert 15 |
SCREENING:
10 Dec Filmhouse (Edinburgh)
14 Dec Tyneside Cinema (Newcastle)
16 Dec Broadway (Nottingham)
(París norðursins)
Hafsteinn Gunnar Sigurðsson | Iceland/Denmark/France 2014 | 98m| Icelandic + English subtitles | advised cert 15 |
Set against Iceland's stunning West Fjords, this bleakly comic tale sees thirty-something Hugi's life turned upside down when his estranged father arrives in town.
SCREENING:
8 Dec Glasgow Film Theatre
15 Dec Broadway (Nottingham)
16 Dec Tyneside Cinema (Newcastle)
17 Dec Filmhouse (Edinburgh)
DAYS OF GRAY
Ani Simon-Kennedy| Iceland 2013 | 78m | advised cert 15
With a nod to the tradition of silent cinema, Icelandic band Hjaltalín's award-winning soundtrack set the tone for this atmospheric tale of hunters, outsiders and a society bound by strict rules.
SCREENING:11 Dec Filmhouse (Edinburgh)
Andreas Johnsen | Denmark 2013 | 86m | Mandarin + English subtitles | advised cert 15 |
Detained for alleged tax evasion, artist and political dissident Ai Weiwei spent 81 days in a prison cell. Danish filmmaker Andreas Johnsen (Kidd Life, 2012) digs deep to document the ensuing high-profile court battle.
SCREENING:
15 Dec Tyneside Cinema (Newcastle)
18 Dec Broadway (Nottingham)
NORDIC FACTORY ***
Sundays (Kræsten Kusk/Denmark and Natalia Garagiola/Argentina)
Listen (Hamy Ramezan/Finland and Rungano Nyoni/Zambia)
Void (Milad Alami/Denmark and Aygul Bakanova/Kyrgyzstan)
The Girl and the Dogs (Selma Vilhunen/Finland and Guillaume Mainguet/France)
2014 | 60m | Danish + Englsh subtitles | advised cert 15 |
Nordic Factory is a collaborative project between young filmmakers in which each film is influenced by the coming together of different cultures and cinematic styles. Featuring Lars Mikkelsen (Borgen), Signe Egholm Olsen (Borgen) and Dar Salim (The Killing, Borgen, A Hijacking).
SCREENING:
15 Dec Glasgow Film Theatre
HOTEL **
(Hotell)
Lisa Langseth | Sweden 2013 | 97m I Swedish + English subtitles I advised cert 15 |
Successful young professional Erika resorts to an ill-suited therapy group after her life takes an abrupt turn in this honest and at times humorous exploration of the human psyche.
SCREENING:
17 Dec Broadway (Nottingham)
18 Dec Filmhouse (Edinburgh)
22 Dec Glasgow Film Theatre