We've got some kinky stuff for you this weekend on the indie film scene but let's start with an uplifting French film that broke box office records across Europe last year and has finally reached our shores.  Untouchable, stars Francois Cluzet and Omar Sy as characters from different sides of the social spectrum who come together and form an extraordinary bond.  See Untouchable at the Everyman, Odeon and Cine Lumiere from this Friday.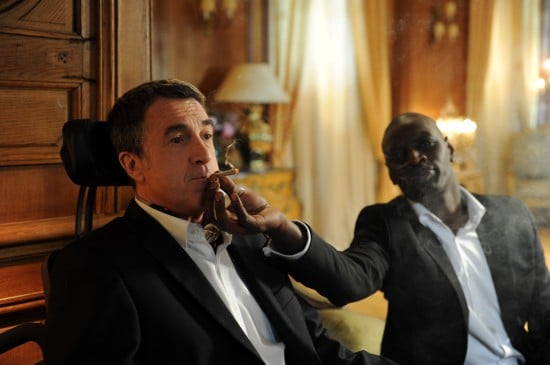 Thrillers don't come more stylish or more hard-nosed than Andrew Dominik's latest offering Killing Them Softly. Bleak and bloody, it's a noirish tale of hitmen and mobsters with Brad Pitt, Sam Rockwell and Ray Liotta and releases this Friday at the Everyman,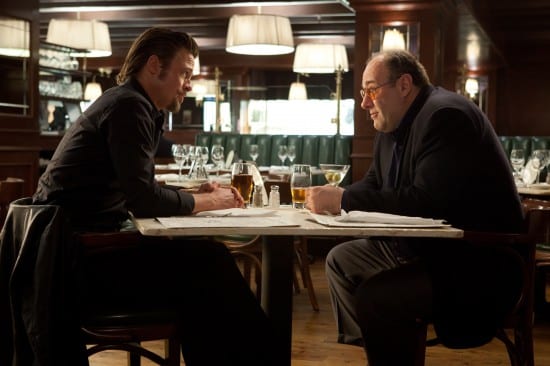 Hackney Picturehouse, Coronet and Odeon Cinemas throughout London. Not strictly arthouse, but it impressed me at Cannes this year so I  thought I'd include it here for your viewing pleasure…
Tower Block is a beast of a different colour: set in sink estate London it's a dark and dingy siege thriller lit up by great performances from Sheridan Smith and Jack O'Connell and served by a sassy script.  Tower Block is showing at Showcase Cinemas, Cineworld and Vue this weekend.
[youtube id="K5Ysxp3MXek" width="600″ height="350″]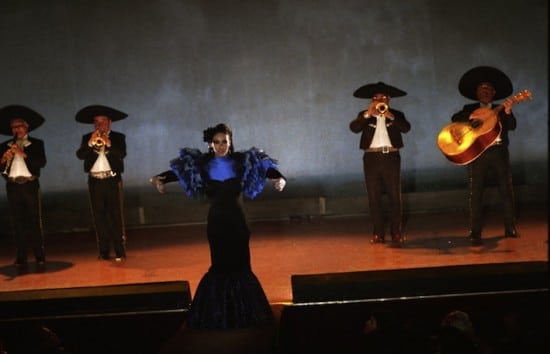 And from violent reality to violent fantasy comes Santa Sangre, Alejandro Jodorowsky's luridly adventurous avant-garde tale of Fenix, a boy who grew up in a circus.  Combining poetry, surrealism, humour and psycho-sexual trauma it's a genre-busting one-off that has to be seen to be appreciated and believed.  This 1989 feature was awarded best film in the Certain Regard strand at Cannes that year and has now been re-released.  See it on the big screen from this weekend at the Curzon, ICA, and Hackney Picturehouse or be damned!
And talking of psycho-sexual trauma, the history of the vibrator is chronicled in Hysteria, a mildly stimulating comedy with a soft touch that rapidly runs out of power….but is salvaged,  by some skilful performances from a starry cast of Hugh Dancy, Rupert Everett and Maggie Gyllenhaal, all dressed up in Victorian garb but with nowhere really to go.  Hysteria is at main cinemas across London.  Starting out as an arthouse flick, it was soon picked up by Sony when they realised its powerful hook for audiences everywhere; satisfaction not completely guaranteed.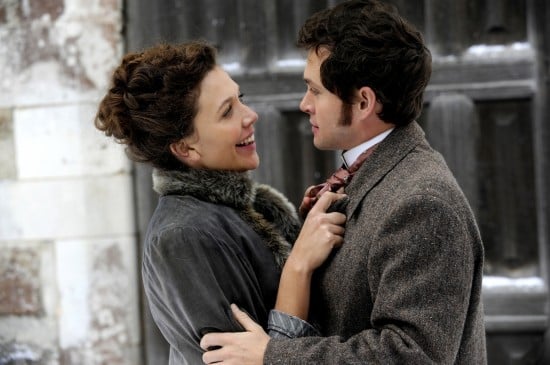 We've all heard of Twiggy but who discovered her and brought her to prominence in the swinging sixties with the likes of Penelope Tree?  It was Diana Vreeland, according to a fascinating fashion documentary that showcases her life, Diana Vreeland: The Eye Has To Travel:.  A leading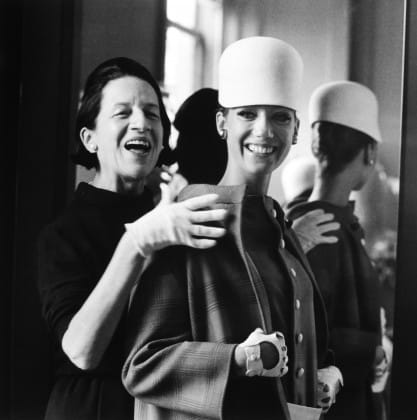 socialite and bon viveur, she influenced many a fashion and beauty career through her high-profile role at the helm of Vogue, Harpers and the Metropolitan Museum of Art in New York.  Diana Vreeland also sold lingerie to Wallis Simpson but probably not vibrators – or did she?  See this stylish biopic at the Curzon, ICA and Hackney Picturehouse from tomorrow.
And last but not least there's still a chance to see James Stewart and Doris Day in Hitchcock's The Man Who Knew Too Much (1934) at BFI Southbank as part of the Genius of Hitchcock Season that continues until October when Ealing: Light & Dark takes over. This is going to be an exciting retrospective on the Ealing Studio films of the 40s and 50s. It will include some rarely seen features and kicks off with a re-mastered version of the 1947 classic It Always Rains On Sunday.  Read the low-down on this sizzling season and see some of the iconic artwork that will form part of a ground-breaking exhibition of posterwork from Eric Ravilious, John Piper and Edward Bawden. MT ©