Director/writers              Eric Toledano, Olivier Nakache
Cast             François Cluzet, Omar Sy, Anne Le Ny, Audrey Fleurot
112mins                       Comedy (French) Subtitled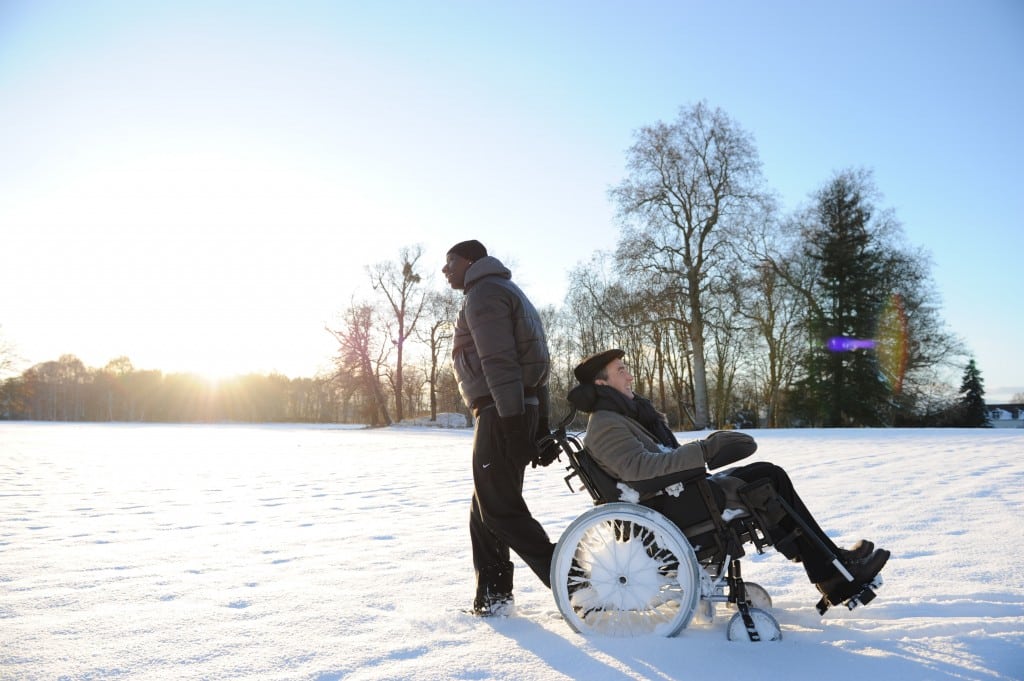 Based on the true life story and with the blessing and close collusion in the making of Philippe Pozzo Di Borgo and his care assistant Abdel Yasmin Sellou, this is by turns both a moving and hilarious comedy, breaking box office globally; we are infact one of the last to see it released in the UK.
If the idea had been manufactured: a black ex-crim from the Parisian projects becoming chief caregiver to a properly minted paraplegic, I can only imagine what a saccharine, clumsy hash of things Hollywood would have made of it.  As it is, this delicate, perfectly poised piece, sensitively scripted and directed by Toledano and Nakache really illustrates what can be achieved when filmmaking is truly collaborative. The actors have been allowed to do what actors do; meet the people their roles are based on and develop both their characters and their relationship with each other.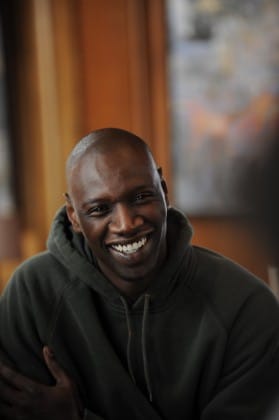 This film stands or falls on the believability that these two could indeed meet and find a commonality and a deep mutual understanding and respect, despite their wildly divergent life experience and background. Both learn and are healed to some degree by the other, but not in any rote or predictable manner.  This writer/director team obviously thrive on their careful method of working, which nonetheless allows for the spontaneous and the ungoverned to be captured and this translates so well onto the screen and, from the interview with both actors, they obviously thrived on it too.
Untouchable is a savvy collaboration, bringing together execs Bob and Harvey Weinstein, the producers of that other recent French comedy delight Heartbreaker and the acting chops of Cluzet, Le Ny and Sy; and it works. It So works. See it and be delighted. AT