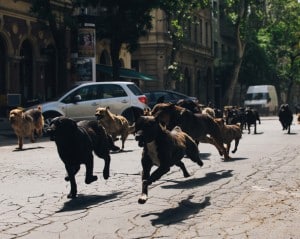 SARAJEVO FILM FESTIVAL features a dazzling line-up of nine indie films competing for the HEART OF SARAJEVO AWARD of which three are World Premieres. Eastern Europe focuses strongly in the Balkans festival this year with titles from Hungary, Croatia, Bosnia and Austria and festival director Mirsad Purivatra is working to extend the selection to include cinema from further afield – North Africa, India and the Middle East.
Bela Tarr heads up the International Jury and Gael Garcia Bernal, Danis Tanovic and Agnès B (who styled the Festival this year) will be honoured with awards. WHITE GOD director Kornel Mundruczo will be there with his Cannes 'Un Certain Regard' winner, along with fellow Hungarian director Ádám Csász – LAND OF STORMS. Michel Hazanavicius will also grace the red carpet with his latest film THE SEARCH.
W O R L D   P R E M I E R E S
I AM BESO / ME VAR BESO
Georgia, 2014, Colour, 89 min.
Director and screenplay: Lasha Tskvitinidze
Cast: Tsotne Barbakadze, Soso Tarkashvili
SONG OF MY MOTHER / KLAMA DAYIKA MIN
Turkey, France, Germany, 2014, Colour, 103 min.
Director and screenplay: Erol Mintas
Cast: Feyyaz Duman, Zubeyde Ronahi, Nesrin Cavadzade
THREE WINDOWS AND A HANGING / TRI DRITARE DHE NJË VARJE
Kosovo*, 2014, Colour, 93 min.
Director: Isa Qosja
Screenplay: Zymber Kelmendi
Cast: Irena Cahani, Luan Jaha, Donat Qosja, Aurita Agushi, Leonora Mehmetaj, Orik Morina, Xhevat Qorraj
INTERNATIONAL PREMIERE
CURE – ŽIVOT DRUGE / CURE – THE LIFE OF ANOTHER – (see header for image)
Switzerland, Croatia, Bosnia and Herzegovina, 2014, Colour, 83 min.
Director: Andrea Štaka
Screenplay: Andrea Štaka, Thomas Imbach, Marie Kreutzer
Cast: Sylvie Marinković, Lucia Radulović, Mirjana Karanović, Marija Škaričić, Leon Lučev, Franjo Dijak
REGIONAL PREMIERES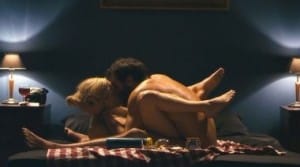 A BLAST
Greece, 2014, Colour, 83 min.
Director: Syllas Tzoumerkas
Screenplay: Syllas Tzoumerkas, Youla Boudali
Cast: Angeliki Papoulia, Vassilis Doganis, Maria Filini, Themis Bazaka, Yorgos Biniaris
BRIDES / PATARDZLEBI
Georgia, France, 2014, Colour, 93 min.
Director and screenplay: Tinatin Kajrishvili
Cast: Mari Kitia, George Maskharshvili, Natia Niguriani, Ana Grigolia, Nita Kalichava, Levan Kajrishvili, Erekle Tsintsadze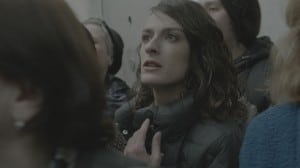 THE LAMB / KUZU
Turkey, 2014, Colour, 85 min.
Director and screenplay: Kutluğ Ataman
Cast: Nesrin Cavadzade, Cahit Gök, Mert Taştan, Sıla Lara Cantürk, Nursel Kose
LAND OF STORMS / VIHARSAROK
Hungary, 2013, Colour, 105 min.
Director: Ádám Császi
Screenplay: Iván Szabó, Ádam Császi
Cast: András Sütő, Ádám Varga, Sebastian Urzendowsky, Enikő Börcsök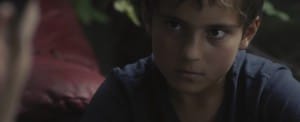 MACONDO
Austria, 2014, Colour, 93 min.
Director and screenplay: Sudabeh Mortezai
Cast: Ramasan Minkailov, Aslan Elbiev, Kheda Gazieva, Rosa Minkailova, Iman Nasuhanowa, Askhab Umaev, Hamsat Nasuhanov, Champascha Sadulajev
OUT OF COMPETITION
WORLD PREMIERES
EQUALS / JEDNAKI
Serbia, 2014, Colour, 104 min.
Directors: Milos Petričić, Mladen Đorđević, Dejan Karaklajić, Ivica Vidanović, Igor Stoimenov, Darko Lungulov
Screenplay: Milica Piletić
A QUINTET / KVINTET
Germany, USA, Bosnia and Herzegovina, 2014, Colour, 74 min.
Režija/Directo: Sanela Salketić, Ariel Shaban, Roberto Cuzzillo, Elie Lamah, Mauro Mueller
GALA SCREENINGS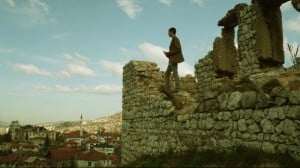 BRIDGES OF SARAJEVO / MOSTOVI SARAJEVA
Bosnia and Herzegovina, France, Switzerland, Italy, Portugal, Germany, 2014, Colour, 114 min.
Directors: Aida Begić, Leonardo di Costanzo, Jean-Luc Godard, Kamen Kalev, Isild Le Besco, Sergey Loznitsa, Vincenzo Marra, Ursula Meier, Vladimir Perišić, Cristi Puiu, Marc Recha, Angela Schanelec, Teresa Villaverde
Artistic director: Jean-Michel Frodon
Animated Sequences: François Schuiten i Luis da Matta Almeida
WHITE GOD / FEHÉR ISTEN
Hungary, Germany, Sweden, 2014, Colour, 119 min.
Director: Kornel Mundruczó
Screenplay: Kata Wéber, Kornel Mundruczó, Viktória Petrányi
Cast: Zsófia Psotta, Luke and Body, Sándor Zsótér, Szabolcs Thuróczy, Lili Monori, Lászlo Gálffi, Lili Horváth
THE SARAJEVO INTERNATIONAL FILM FESTIVAL RUNS FROM 15 – 23 AUGUST 2014 and the WINNERS are:
HEART OF SARAJEVO FOR BEST FILM
SONG OF MY MOTHER / KLAMA DAYIKA MIN
Director: Erol Mintaş
A simple and courageous indie drama with beautifully crafted performances and a special award for Fayyez Duman as BEST ACTOR.
SPECIAL JURY PRIZE
BRIDES/ PATARDZLEBI
Director: Tinatin Kajrishvili (Georgia, France)
Hope, despair and perseverance is portrayed with great poignancy in this prison drama – Mari Kitia won BEST ACTRESS for her role.
HEART OF SARAJEVO FOR BEST DOCUMENTARY FILM
NAKED ISLAND / GOLI
Director: Tiha K. Gudac (Croatia)
Financial award, in the amount of 3,000 €, is provided by The Swiss Federal Department of Foreign Affairs
SPECIAL JURY MENTION
HAPPILY EVER AFTER / LJUBAVNA ODISEJA
Director: Tatjana Božić (Netherlands, Croatia)
SPECIAL JURY PRIZE
JUDGEMENT IN HUNGARY / PRESUDA U MAĐARSKOJ
Director: Eszter Hajdu (Mađarska, Njemačka, Portugal)