There will be a chance to see World premieres of Sulphur & White, and Flint, Anthony Baxter's water-themed follow-up to You've Been Trumped Too. And fresh from the international film festival circuit is Justin Kurzel's latest thriller The True History of the Kelly Gang, award-winning Spanish Western Luz, The Flower of Evil, and Igor Tuveri's stylish 5 is the Perfect Number adapted from his graphic novel and featuring Italian megastar Toni Servillo (The Great Beauty).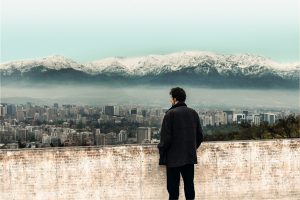 Documentary wise: Ebs Burnough's The Capote Tapes takes us back through the archives to revisit the iconic American novelist, while Nanni Moretti's Santiago, Italia (left) explores the Italian role in rescuing exiles out of Chile after Pinochet's Coup d'Etat.  Michael Paszt tells a story definitely stranger than fiction in his feature documentary Nail in the Coffin: The Fall and Rise of Vampiro, which follows a professional wrestler juggling dual roles of running Lucha Libre AAA in Mexico and parenting his teenage daughter. Meanwhile Billie aims to be the definitive documentary on Lady Day herself, featuring never-before-seen interviews with those who knew one of the world's greatest jazz singers
Classic films to look out for are Tarkovsky's sinister masterpiece Stalker (1979) and Richard Fleischer's cult Sci-fi thriller Soylent Green (1973) starring Charlton Heston and Edward G Robinson. There is also a chance to revisit two classics directed by women: Dorothy Arzner's 1932 comedy Merrily We Go to Hell and Nietzchka Keene's Bjork-starring fantasy fable The Juniper Tree (1990). Both shot in luminous black and white.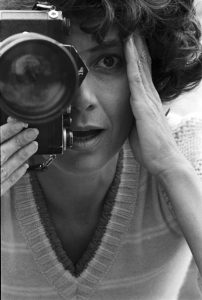 Women filmmakers will be also championed in Mark Cousins' 2018 epic homage to the history of female talent: Women Make Film: A New Road Movie Through Cinema. This groundbreaking 14-hour documentary is narrated by Tilda Swinton and Jane Fonda and takes place in five instalments (main pic). And celebrated photographer Susan Wood will talk about her life behind the camera in Susan Wood: A life in Pictures (left).
The festival will open and close with UK premieres of films directed by women – Alice Winocour's Proxima starring Eva Green as an astronaut preparing for a mission to the International Space Station and Beanie Feldstein's star turn in the big screen adaptation of Caitlin Moran's blockbusting memoir How to Build a Girl, directed by Coky Giedroyc.
Glasgow Film Festival closes on International Women's Day with a celebratory showcase of female talent – with every film screened either directed or written by a woman or starring a female lead.
Glasgow Film Festival | 28 FEBRUARY – 8 MARCH 2020