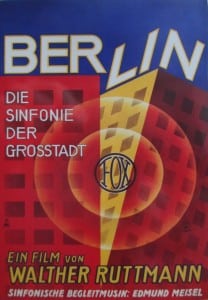 Film meets architecture and urban design in CITY VISIONS (25 September to 8 October) a documentary and feature season showcasing not only the energy and exciting variety of Urban life but also its decay and deprivation. City Visions highlights  the need for architecture and urban planning to respond not only to contemporary design and visual ideals but also to the needs of burgeoning globalisation at a time when city growth is at its most explosive. 50% of the earth's population now lives 
in urban centres; a figure that is predicted to rise to over 75% by 2050 as rural workers flock to cities around the world), this is an exciting and timely look at our built environment and follows on from last year's URBAN WANDERING season.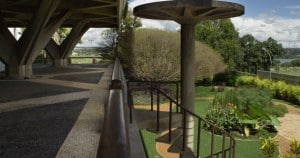 This mini-festival gets off to a good start with ambitious compendium CATHEDRALS OF CULTURE: the six-part 3D project directed by Wim Wenders, Michael Glawogger, Michael Madsen, Robert Redford, Margreth Olin and Karim Aïnouz which offers startling different responses to the question: "if buildings could talk, what would they say about us?". The featured buildings are Berlin Philharmonic, Berlin, Germany (Wenders); National Library of Russia, St Petersburg, Russia (Glawogger); Halden Prison, Halden, Norway (Madsen); The Salk Institute, California, USA (Redford); Opera House, Oslo, Norway (Olin); and Centre Pompidou, Paris, France (Ainoux).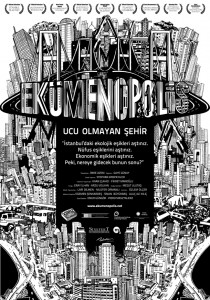 In tribute to the late Michael Glawogger, who died earlier this year, there will be a chance to see his extraordinary MEGACITIES – Twelve Stories of Survival – which looks at a group of people living in four gigantic urban agglomerations: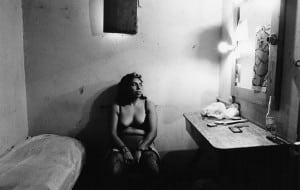 On Friday 26 September, writer and historian Leo Hollis, urban designer Alastair Donald and others will take part in a live debate: Are Cities Good for Us? On Saturday 4 October, a panel discussion about gender and the city will follow a screening of Mikio Naruse's Tokyo masterpiece WHEN A WOMAN ASCENDS THE STAIRS.
Other highlights of the season are CAIRO DRIVE (Best Film from the Arab World – Documentary competition – Abu Dhabai Film Festival 2013) followed by a ScreenTalk with filmmaker Sherief Elkatsha and Dr Alisa Lebow. Producer Sarah Arruda will introduce, demonstrate and discuss Kat Cizek's award-winning interactive project Highrise and the Architecture Foundation will present a ScreenTalk following Heinz Emigholz' most recent essay: The Airstrip-Decampment of Modernism, Part III.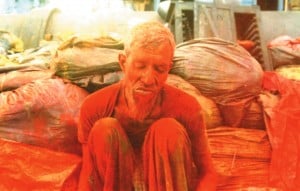 Additional talks will include author Amit Chaudhuri, introducing THE BIG CITY Satyajit Ray's panoramic portrait of metropolitan life in 1950's Calcutta. Detroit-based journalist Rose Hackman will introduce Heidi Ewing and Rachel Grady's DETROPIA; Istanbul based journalist Constanze Letsch will introduce EKUMENOPOLIS: City Without Limits; and London based architectural and design journalist Herbert Wright will introduce ECOPOLIS CHINA.
There's be a chance to see CANNES best screenplay winner A TOUCH OF SIN (2013), a drama set in rapidly expanding contemporary China, In LAGOS WIDE AND CLOSE – An Interactive Journey Into An Exploding City, architect Rem Koolhaas and filmmaker Bregtje van der Haak's study of the Nigerian megalopolis in an attempt to understand the hidden logic that makes a 'dysfunctional' city work.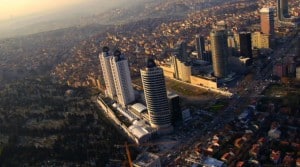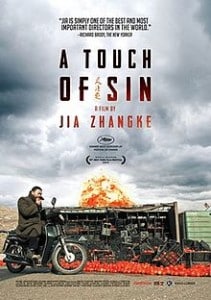 Cult classics will include Eric Rohmer's LOVE IN THE AFTERNOON as well as Jean Luc Godard's TWO OR THREE THINGS I KNOW ABOUT HER and Mathieu Kassovitz's LA HAINE. Filmmaker and author Richard Misek will introduce his documentary ROHMER IN PARIS about the director's lifelong relationship with the world's most cinematic city.  the season will include Author Richard Martin will introduce David Lynch's enigmatic LA outing MULHOLLAND DRIVE, while the 10th Anniversary of Thom Andersen's LOS ANGELES PLAYS ITSELF (recut and remastered) weaves together clips from hundreds of movies to build a fascinating argument about how Hollywood has represented – or misrepresented – LA. Woody Allen's love-letter to the city MANHATTAN plus the 1921 silent short MANHATTA based on a poem by Walt Whitman depicting a day in New York City from dawn until dusk, and Robert Flaherty's THE TWENTY FOUR DOLLAR ISLAND, which observes the docks and architecture of Manhattan in 1927. And last but by no means least, lovers of Jem Cohen can enjoy NYC Films featuring 30-years of the renowned music video-maker filming NY. MT
CITY VISIONS FESTIVAL RUNS FROM 25 SEPTEMBER TO 8 OCTOBER 2014 AT LONDON'S BARBICAN CENTRE EC2
WATCH THIS SPACE FOR FURTHER REVIEWS AND UPDATES