This year's Cannes Film Festival certainly promises better weather with its July slot taking over the usual rainy May programme when nvariably grey skies threaten to scupper the Cinema de la Plage – this year it's going to be hot, hot, hot, with temperatures already in the 30s. So prepare for some balmy evenings watching films.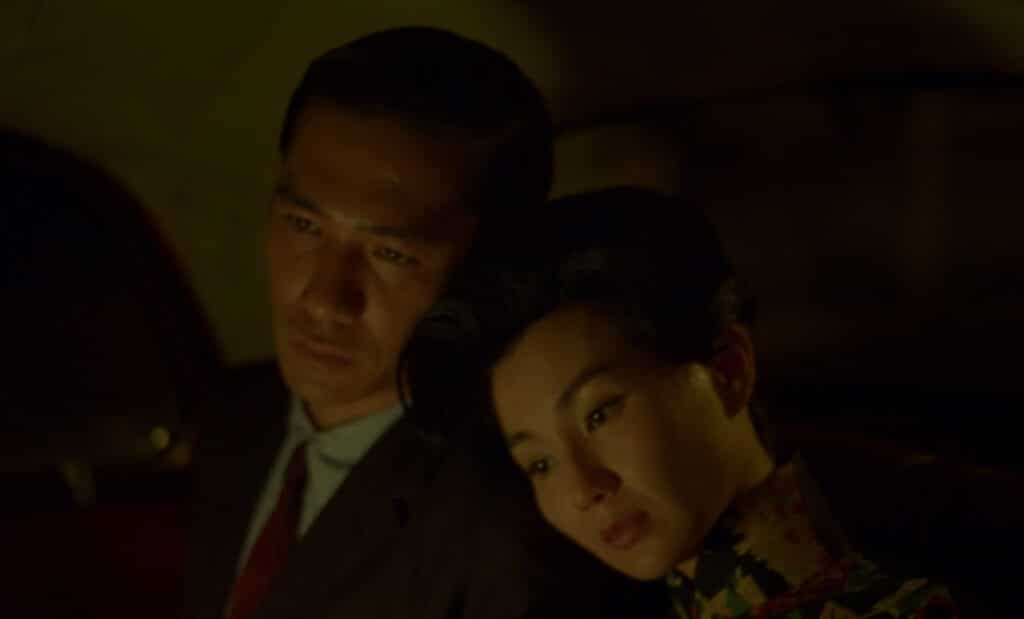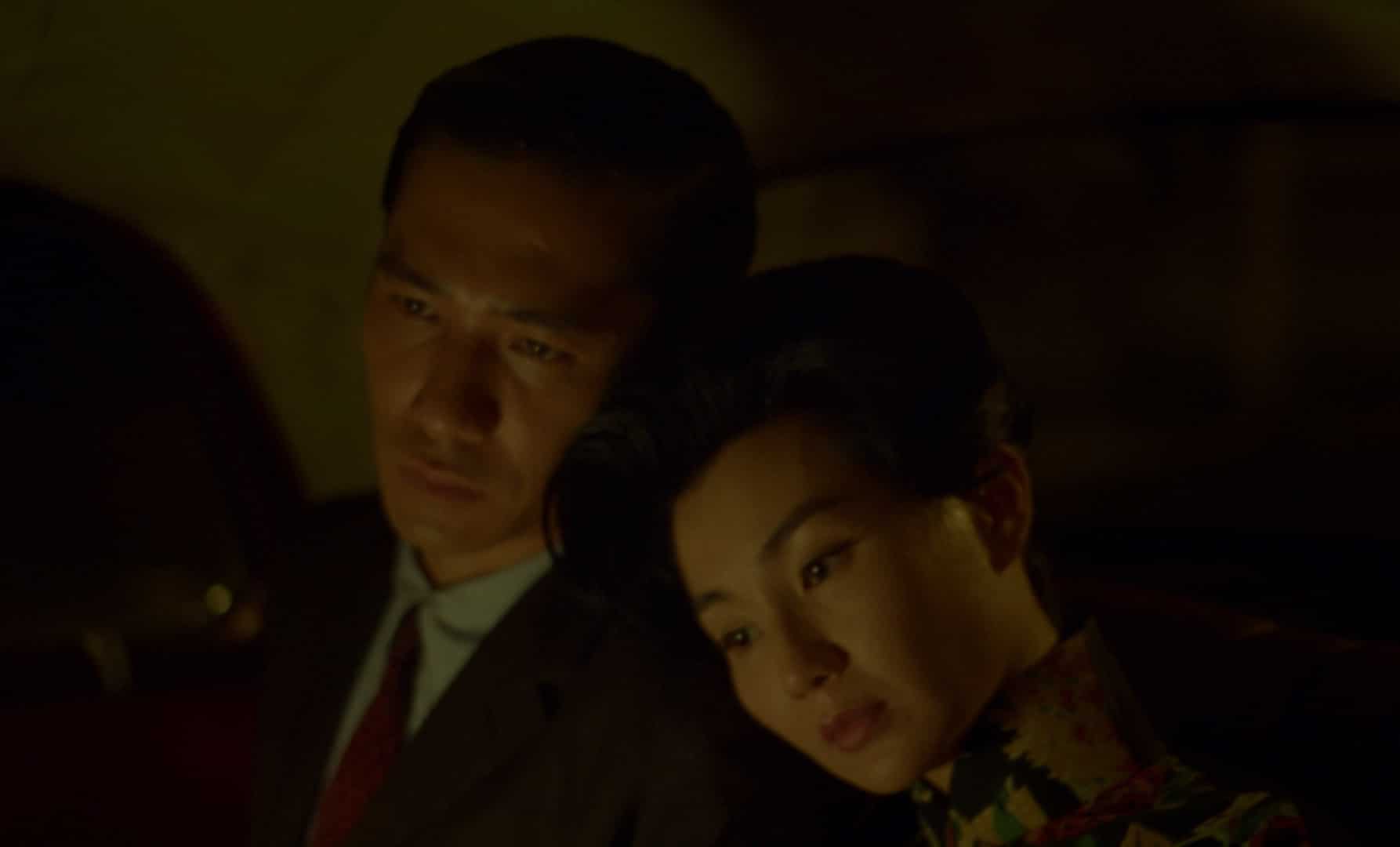 In the Mood for Love by Wong Kar-wai (2000, 1h38,
Hong Kong/China)
Awarded at the Festival de Cannes in 2000, Wong Kar-wai's major work is one of the greatest romantic films of all time, set in a hypnotic and colourful universe with an enchanting original cast. A restored copy will be screened before its re-release in France on July 21, 2021 and worldwide starting in the summer of 2021.
Wednesday, July 7, 9:30 p.m.
Scarecrow by Jerry Schatzberg (1973, 1h52, USA)
Ten years ago, the photo of Faye Dunaway taken by Jerry Schatzberg was featured in the Cannes Festival poster. At the age of 94, as senior member of filmmakers still in service, Jerry will be in attendance on the Croisette to present the film that won the Palme d'or in 1973. One of the gems of great American cinema of the 1970s, with Al Pacino and Gene Hackman in a picaresque American road movie, it is an ode to freedom and to film.
Presented by Jerry Schatzberg
Thursday, July 8, 9:30 p.m.
Tom Medina by Tony Gatlif (2021, 1h40, France/Switzerland)
World premiere – Official Selection Cannes 2020
Ciné-Concert !
A "Camargue Western", the new film from the great Tony Gatlif, winner of the Best Director Award at Cannes in 2004, will also bring us, prior to the screening, his trademark kind of surprise: the "Tom Medina Concert", rock, flamenco, gypsy music performed by thirteen musicians, including Karoline Rose Sun, Nicolas Reyes, Manero, Norig, Cécile Évrot and flamenco dancer Karine Gonzales.
The evening is presented and moderated by Tony Gatlif
Friday, July 9, 9:30 p.m.
Black Cat, White Cat by Emir Kusturica (1998, 2h10, Germany/France)
A family adventure, funny and fantastical, with eccentric – one could say "kusturician" – characters, for a plunge into the depths of the colourful, musical and poetic world of Emir Kusturica, a two-time Palme d'or winner at Cannes.
Saturday, July 10, 9:30 p.m.
The Summit of the Gods (Le Sommet des Dieux) by Patrick Imbert (2021, 1h34, France/Luxembourg) World premiere – Official Selection Cannes 2020
Adapted from the famous manga by Jirô Taniguchi, himself inspired by the novel by Baku Yumemakura, The Summit of the Gods is an extraordinary animation film, a great adventure and an investigation into the thrilling realm of conquering the world's most challenging peaks.
Presented by Patrick Imbert
Sunday, July 11, 9:30 p.m.
JFK (Director's Cut) by Oliver Stone (1991, 3h25, USA/France)
The most famous film about the event that traumatized America in 1963. The investigation carried out on a drum roll on the assassination of President Kennedy: suspense, politics and history. Oliver Stone presents his personal thesis, with conviction and often convincing, that there were several killers and that it was a plot against America. Screened in its full version, as Oliver Stone wished, it will also raise the curtain on the next day's screening in Official Selection of the world avant-premiere of another fascinating documentary: JFK Revisited: Through the Looking Glass.
Presented by Oliver Stone
Monday, July 12, 9:30 p.m.
Fast and Furious 9 by Justin Lin (2021, 2h23, USA)
European avant-première
For the return of the Festival in Cannes and of film in our hearts, Universal Studios is offering the Cannes audience a magnificent gift and one of the highlights of the summer: opus 9 of the motorized saga, screened in avant-première in France prior to its release on July 14. Vin Diesel and his band, the family, harrowing stunts and crazy car chases. The blockbuster of the summer.
Tuesday, July 13, 9:30 p.m.
Fast and Furious 9 by Justin Lin (2021, 2h23, USA)
Rain check date in the event of bad weather the previous evening. If the July 12 screening is held normally, then another film will be screened on July 13.
Wednesday July 14, 10 p.m.
Bastille Day – Fireworks put on by the City Hall of Cannes.
Thursday, July 15 9:30 p.m.
Lovers Rock by Steve McQueen (2020, 1h08, UK)
Official Selection Cannes 2020
In the 2020 Official Selection, and at long last on the big screen in France, the Small Axe anthology is like a long trance, a slow combustion of desire on a backdrop of reggae in London of the 1960s, that represents almost everything you weren't allowed to do under physical distancing. In this summer of 2021, this is the perfect film by which we can come out of confinement (cautiously)!
Presented by Steve McQueen
Friday July 16, 9:30 p.m.
Amélie by Jean-Pierre Jeunet (2001, 2h01, France/Germany)
Thrust into the limelight two decades ago, Amélie depicted Paris and Parisians, Montmartre and garden gnomes, extraordinary actors (Audrey Tautou, Mathieu Kassovitz, Jamel Debbouze) and a splendid tribute to French cinema of the 1940s. Jeunet at his best.
Presented by Jean-Pierre Jeunet
Saturday, July 17, 9:30 p.m.
David Byrne's American Utopia by Spike Lee (2020, 1h45, USA)Spike
Lee's latest film, never released in France. A percussive concert of extraordinary beauty by New York singer David Byrne, directed by the 2021 President of the Jury. The best way to close the Festival: with music!
ALL SCREENINGS TAKE PLACE ON THE BEACH | ALL WELCOME