A retrospective on MUBI looks back at the work and influences of Pedro Almodóvar and 

forward to his most recent work.

 
Visionary filmmaker Pedro Almodóvar's – now in his seventies – is showing no signs of slowing down. Pain and Glory his latest – an intensely personal film – took Best Actor at Cannes 2019 for its star Antonio Banderas, but the Oscar-winning auteur has never yet won the Palme d'Or, ironic considering most of the films are European arthouse in nature, including his Hitchcockian 2016 outing Julieta.
Last Summer's Venice festival premiered his impressive short film The Human Voice that starred Tilda Swinton in Jean Cocteau's one-act, one-hander, 2021 will see the release of a full length drama Madres Paralelas a that follows two mothers who give birth on the same day. And Almodovar is already working on the next one based on a novel by Spanish co-writer Lucia Berlin (A Manual for Cleaning Ladies) that will hopefully screen next year.
Inventive and always surprising his work melds comedy with the intensely personal and the mood is generally upbeat. One of his most outrageous films to date  I'm So Excited  was a random comedy but one that was well received by his Spanish audiences and proved that even his more forgettable films have wacky and watchable appeal.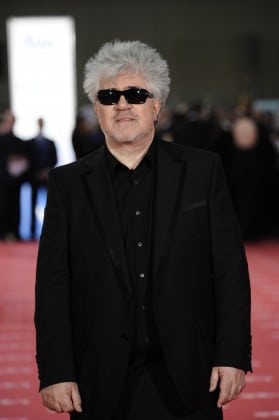 Although, in common with Aki Kaurismäki, Almodóvar is one of the few auteurs never to have won the coveted Cannes main trophy, he is considered amongst many cinephiles as the most accomplished and triumphant Spanish filmmaker of all time. However this illustrious director is still to make an English language film or be tempted by the allure of Hollywood – and yet his work continues to be admired and adored across the globe. So what is it about this remarkable artist that has such worldwide appeal?
Although producing an eclectic range of films, there is something instantly recognisable about Almodóvar's work, with his unique blend of comedy and melodrama. A consistent, and certainly universal, theme within his pictures is that of sex, as he explores every taboo related to the subject, with sexual identity a consistent issue within his films, expressed provocatively in the likes of All About My Mother, Bad Education and The Skin I Live In. However where Almodóvar stands out, is within his ability to tackle these sensitive subjects in such a surrealistic way, introducing humour into the most complex situations, and vibrantly portraying humanity with all its foibles.
Much of the reason why Almodóvar's work is so well-received worldwide, is due to his unashamed appreciation of Hollywood, with a brazen-faced admiration of classic cinema, conspicuously referencing films such as All About Eve, A Streetcar Named Desire and Frankenstein. Almodóvar is a storyteller first and foremost, who thrives on the tense nuances inspired by one of his heroes, Alfred Hitchcock, as well as the intertwining romantic narratives and eccentric plot-points, which are certainly a nod in the direction of Woody Allen.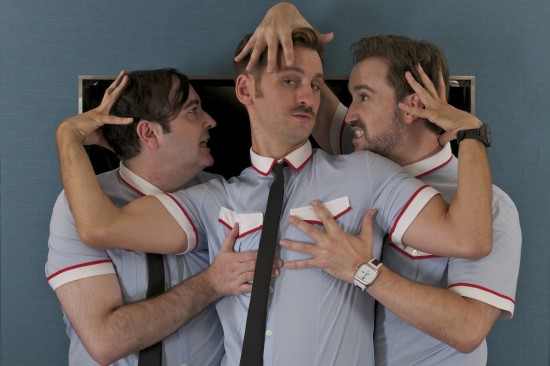 That said, the one divine guidance upon his work is a home-grown talent, as he is evidently influenced by Luis Buñel. He unapologetically references the father of cinematic surrealism in his movies, remaining faithful to his Spanish roots and heritage. In his more recent films Almodóvar has also taken to referencing his own work– with a parody of Women on the Verge of a Nervous Breakdown performed in Broken Embraces.
Almodóvar always manages to bring popular Spanish culture into his productions – even within his latest feature he touches upon the current economic crisis. He isn't afraid to explore the political implications of the authoritarian dictatorship of Franco either, nor Catholic religious schooling in Bad Education, whilst bullfighting is explored in great depth in both Matador and Talk to Her, being both beatified and vilified in equal measure. As such, Almodóvar has changed our very own perceptions of Spain as a nation; his features are unreservedly intertwined with his homeland, making it impossible to detach ourselves from his unique representation of the country.
Another factor in Almodóvar's appeal is his incomparable portrayal of women, as they are always shown to be the more powerful of the sexes. The female characters are not only strong-willed, but fervently idolised by their male counterparts, to a quite disturbing extent in films such as Talk to Her or Tie Me Up! Tie Me Down! Though his lead roles tend to be disturbed and dark, he somehow manages to humanise them, allowing the audience to empathise with our protagonists, despite them frequently being sexual deviants, rapists and kidnappers. Here is an example of a filmmaker who is approaching cinema as an art first, and an industry second.
There is just something about Pedro Almodóvar. His original, innovative approach to film-making remains unsurpassed, and his immense ability in finding solace and humour within the darker sides of the human brain is miraculous. He will forever continue to apply his twisted, whimsical style to these universal themes, maintaining this definable, idiosyncratic approach which has lasted from the very start of his career until the present day.
Whether he makes the move to Hollywood one day is ultimately a futile question, as regardless of where this director plies his trade, his films will continue to involve and inspire audiences, as a good story is a good story in any language, and here is a director who is majestic at telling them, finding a common ground in the most unlikely of places.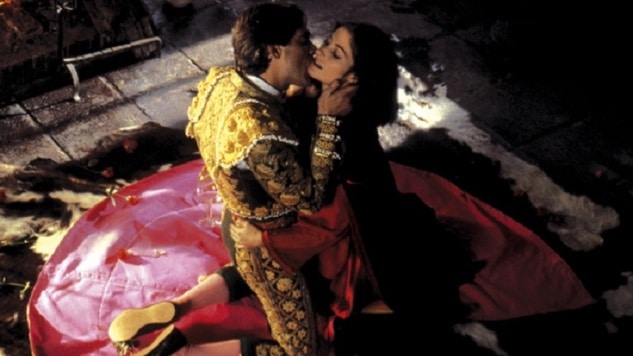 MATADOR  ***
Pedro Almodóvar had once admitted that he considers Matador to be one of his weaker films, and regrettably this surreal allegory of sex and death makes such a statement somewhat easy to agree with.
We delve into the lives of a trio of damaged individuals, where a thin line exists between murder and sexual desire, as a provocative black comedy that explores the darker side of the human mind, with a young Antonio Banderas standing out.
Matador is full of the symbolism and idiosyncrasies that define Almodóvar's work. Ultimately quite fatuous, this struggles in its tedious story and lack of depth to characters. An early Almodóvar production that ensures it's only uphill from here on.
WOMEN ON THE VERGE OF A NERVOUS BREAKDOWN  ****
The film that made Almodóvar, and you can see why. An ingenious and fanciful farce that signals the filmmakers move towards the whimsical melodrama of which he has since become renowned.
When Pepa (Carmen Maura) is left by her lover, she confronts his son and partner seeking answers, a matter made complicated with the arrival of her fugitive companion, all taking place in her apartment across one fateful day.
Hitchcockian in parts, Woody Allen in others, this flamboyant and elaborate comedy is surrealistic, detracting from the severity of the distress felt by our protagonists, as a film that cements Almodóvar's status as one of the most important and promising filmmakers in world cinema – a promise very much fulfilled.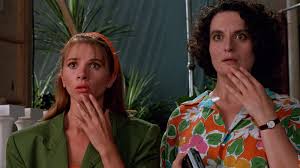 TIE ME UP TIE ME DOWN!  ***
With pointers from Martin Scorsese, influenced by the likes of The King of Comedy and Taxi Driver, this dark and disturbing thriller manages to retain a sweet and somewhat touching sentiment, taking characters you shouldn't approve of and endears you to them. This is Almodóvar doing rom-com. Sort of.
Ricky (Antonio Banderas), is a deranged opportunist who kidnaps a porn-star and ties her up, not allowing her freedom until she agrees to marry him. Banderas is outstanding, in a tense and beguiling feature that keeps you captivated throughout.
You could be offended by this offering given the questionable sexual politics in one of Almodóvar's most divisive works – but it all depends on how earnestly you view it.
Almodóvar has received eight nominations for Best Film not in the English Language at the BAFTAs, and Live Flesh – a less celebrated title by the notorious filmmaker, is one of them – exploring the intertwining relationships between five ardent, passionate and proud lovers.
We follow an ex-convict who is determined to make amends with a former fling and prove himself as the world's greatest love maker, with a supporting Javier Bardem stealing the show.
Conflicting with the tragic themes comes an optimistic political undercurrent, playing against the rejuvenation of Spain following the dictatorship of Francisco Franco. Live Flesh is also witty, allowing for any grave situation to be viewed upon as chic and frivolous, deserving of its BAFTA recognition.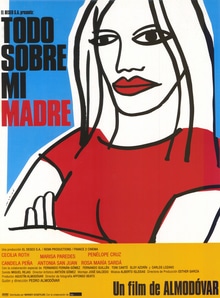 ALL ABOUT MY MOTHER  ****
Almodóvar's most iconic piece of work, unapologetically influenced by classic Hollywood productions such as All About Eve and A Streetcar Named Desire, while always feeling innovative, with that Almodóvar spirit stamped all over it.
When a distressed mother (Cecilia Roth) loses her son in a car accident, she attempts to track down his father, who has since changed his identity to that of a woman. Combining comedy and tragedy expertly, All About My Mother is intimately moving, despite the exuberant, melodramatic setting.
Every lead is a strong female character – so dominant that even the male protagonists are transvestites. Sexual identity is an important factor in this, dealing with severe themes such existentialism and homosexuality in true Almodóvar fashion.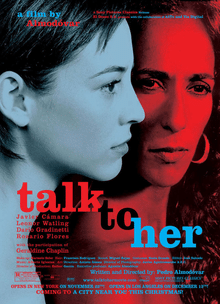 TALK TO HER  *****
Talk to Her is Almodóvar's one true masterpiece, as an outstanding drama that is beautifully touching, blended majestically with a dark, harrowing edge.
Epitomised in lead character Marco (Darío Grandinetti), in touch with his emotions and cries consistently – he falls for a bullfighter who is admitted into a coma, where they meet nurse Benigno (Javier Cámara), who has an unhealthy adoration for a patient.
Spanish culture is magnified, beautified and scrutinised in one film – intriguingly witnessed through the eyes of an Argentine, in what is a delicately crafted, unassuming slice of cinema. This is Almodóvar's most accomplished piece, following a narrative that doesn't deviate too far from realism, unlike what we have grown accustomed to with his work.
BAD EDUCATION  ****
A fascinating look into how our past can affect our future – particularly in the wake of the Franco era, and the implications his reign has had on Spain and those who have lived through it.
Gael García Bernal plays a man (and woman) who returns to a childhood sweetheart turned filmmaker, to present a screenplay he has written about the sexual abuse they suffered at the hands of priests at their all boys school.
A lurid melodrama combined masterfully with a murder thriller narrative running through the heart of it, Almodóvar leads you down one path before heading down another. The intense themes are contained within a grandiose setup that allows us to explore such issues while avoiding morbidity.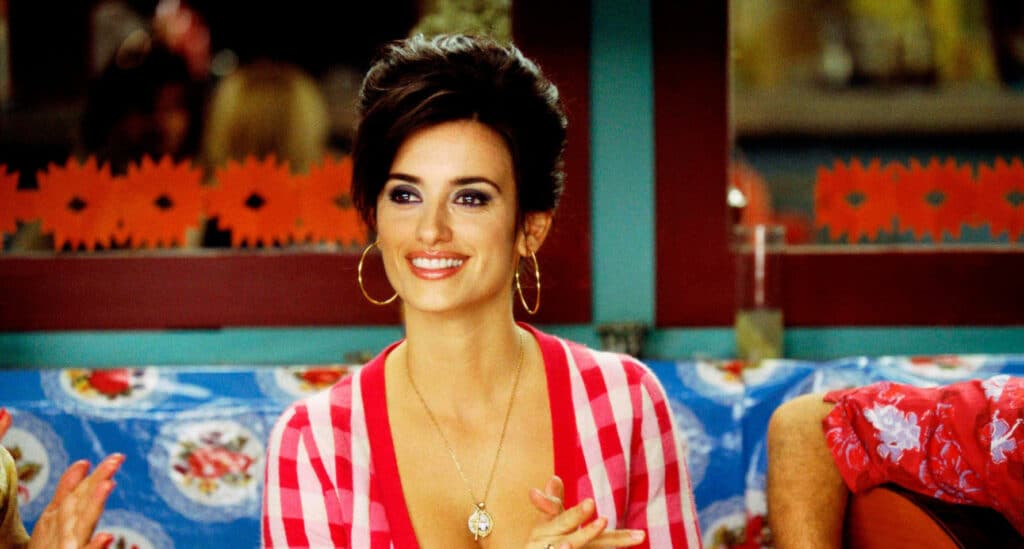 VOLVER ****
After Bad Education and Talk to Her, Almodóvar returns to a female orientated cast, with Penélope Cruz turning in a career defining performance that earned her a much deserved Oscar nomination.
She plays Raimunda, a single mother who returns back home to visit her mother's grave, only to be told by her auntie that the deceased woman is still alive. Volver is an archetypal crime thriller, well, by Almodóvar's standards.
The filmmaker comes into his element, with a riveting story that is full of the nuances of the thriller genre, yet combined with his typically theatrical and darkly comic edge. Also working as a hypothetical fantasy, anyone who has ever lost someone can find solace in this absorbing production.
You'd be forgiven for admitting to this one passing you by, as although earning a BAFTA nomination, Broken Embraces has been overlooked somewhat. A surprise given this tells a gripping story, with an engrossing lead performance from Lluís Homar.
He plays Harry Caine, a blind writer who is reluctantly transported back to his past with the arrival of an aspiring filmmaker, coming to him with the idea for a screenplay, yet one that stirs up old memories – recalling the twisted love triangle surrounding the beautiful actress Lena (Penélope Cruz).
Without a palpable wit, Broken Embraces is a more conventional, narrative driven piece, blending together a series of interlinking characters and erotic tales, through a vibrant and glorious aesthetic.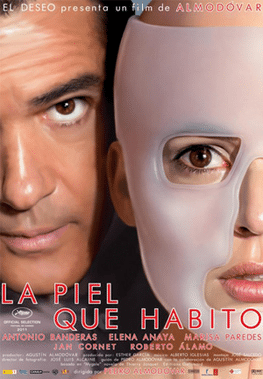 THE SKIN I LIVE IN  ****
Following on from two somewhat conventional thrillers in Volver and Broken Embraces, anyone anticipating a shift in style from Almodóvar – with Hollywood lingering at the back of the mind – were soon put right, as he returns to his dark and disturbing ways with his most deranged picture since Matador.
A self-described horror story, we delve into the twisted world of a plastic surgeon (Antonio Banderas), who creates a synthetic skin that can withstand any burns, using the imprisoned Vera (Elena Anaya) as his guinea pig.
Helped along by a haunting Hitchcockian score, The Skin I Live In is one of Almodóvar's most erotically intense works, as a psychosexual thriller that sees Banderas put in his finest career performance. SP
PEDRO ALMODOVAR RETROSPECTIVE series now on MUBI