Vilnius IFF will be the first international festival to actively boycott Russian film with the focus of this year's 27th edition firmly on the recent petition from the Ukrainian Film Academy. Day Zero – on March 23rd – will be dedicated to the latest crop of features and documentaries from the besieged European country. With Lithuania now welcoming hundreds of thousands Ukrainian refugees – and adding children's films to the line-up – there will free screenings to entertain all ages.
Five films in particular will highlight Ukraine cinema and will open this year's celebration on 23 March 2022: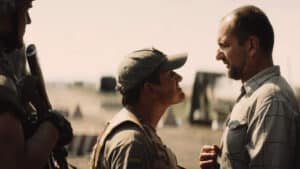 BAD ROADS  Dir: Natalya Vorozhbit (image above)
Lithuania knows a thing or two about staying silent. That silence ended on 23 August 1989 when two million people across Lithuania, Latvia and Estonia formed a human chain: the Baltic Way. Seven months later, on March 11 1990, Lithuania was the first Soviet republic to declare independence.
MARIUPOLIS  Dir: Mantas Kvedaravicius
Daily news reports have shown the devastation of this Ukrainian sea port. In his sophomore feature Lithuanian filmmaker Mantas Kvedaravicius centres on ordinary life and happenstance in a community unaware that 2022 would bear witness to a tragic loss of life and destruction.
THE DISTANT BARKING OF DOGS  Dir: Simon Lereng Wilmont (main image)
Set in Eastern Ukraine town of Hnutove, on the frontline of the war, the film follows a year in the life of 10-year-old Oleg who lives with his grandmother. As his friends gradually leave the village we witness the gradual erosion of his innocence amid the constant pressure of the unfolding conflict.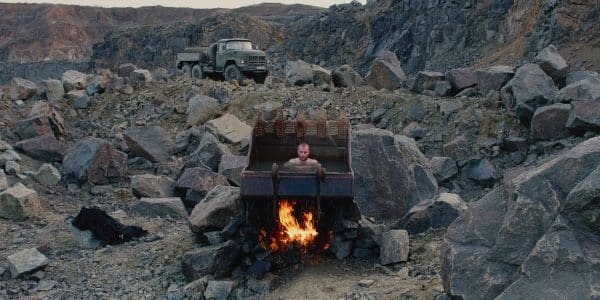 ATLANTIS  Dir: Valentyn Vasyanovych
Ukraine's Valentyn Vasyanovych would go on to win a slew of awards for his first feature that highlights the camaraderie and resilience that has been the life force of this year's Russian invasion. It sees a soldier suffering from PTSD befriending a young volunteer and hoping to restore peaceful energy to a war-torn society.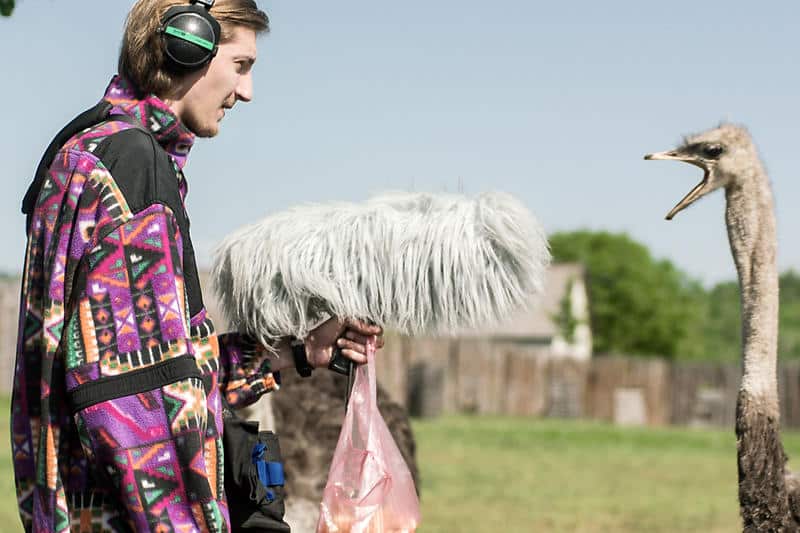 MY THOUGHTS ARE SILENT Dir: Antonio Lukich (image above)
Vadim, a sound engineer, has decided to emigrate from Ukraine to Canada at the age of 22. But before he leaves he must undertake an unusual assignment: to record the song of a very rare bird native of the Transcarpathian mountains of Ukraine.
As part of the European Capital of Culture celebration in the city of Kaunas, the festival will build a one-off theatre for a special screening of Laurynas Bareiša's PILGRIMS (Venice, Best Film Orizzonti 2021) in the village of Karmelava where the film was shot. Vilnius IFF's industry program Meeting Point Vilnius (MPV) also disinvited Russian projects in line with the festival's boycott. Instead It will dedicate a special Ukrainian day to its program on April 1 with panels on political, institutional and film industry levels. The Vilnius Film Festival is supported by the Lithuanian Film Centre, co-funded by the Lithuanian Council for Culture, Creative Europe MEDIA Programme of the European Union, Vilnius City
DAY ZERO | VILNIUS INTERNATIONAL FILM FESTIVAL 2022 | LITHUANIA