S E V E N T H   R U S S I A N   F I L M   F E S T I V A L   2 0 1 3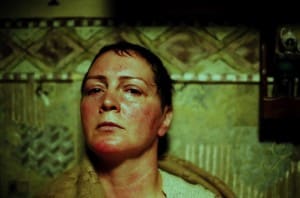 This November sees the London Russian Film Festival return for its seventh incarnation.  Celebrating modern achievements in Russian filmmaking, the festival brings an eclectic mixture of critically revered documentaries and feature films to the capital – many of which are UK premiers fresh from the Kinotavr, the largest national film festival in Russia (also known as Sochi Open Russian Film Festival).  Iconoclastic filmmaking and Ostalgie have converged to fashion a new primary language in Russian filmmaking, with Academia Rossica's annual festival providing a platform for these fresh, exciting voices to be heard. Many of these films engage in re-writing definitions of community and national identity in Russia, reconstructing history and the ideological foundations of post-Soviet society; bequeathing UK audiences with a fresh and invigorating cinematic experience.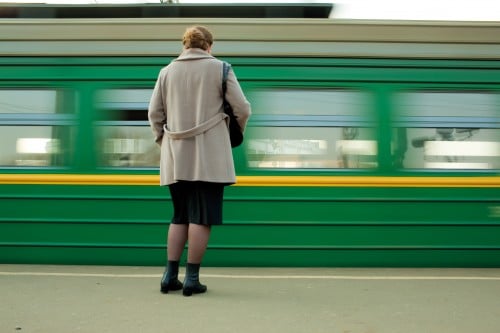 Relocated from the faded neon grandeur of London's Apollo cinema to the iconic Empire in Leicester Square, this year's event exhibits a period of transformation for the festival – including the addition of a new competition strand. Previous line-ups have included a wealth of contemporary Russian cinematic talents such as; Andrei Zvyagintsev's ELENA, Aleksei Balabanov's Me Too and Pavel Lungin's The Island as well as less well-known, yet more culturally specific oddities such as last year's 207-minute sprawling epic Chapiteau Show – a brazenly charismatic film comprised of four interwoven narratives bookended with musical vignettes that acted as a beguilingly surreal examination of changing values to sex, love and friendship in contemporary Russia.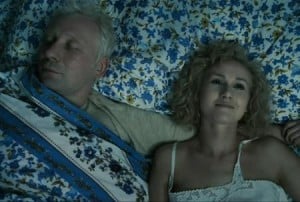 This year's inaugural LONDON LION Award will be contested by 10 films, each hoping to be crowned 'Best Film of the Russian Film Festival'.  The festival's opening gala film, Otdat Kontsy's Bite The Dust, is one of the favourites for this year's award. An apocalyptic comedy about an ominous astronomical phenomenon that threatens to wipe out humanity, Kontsy's latest endeavour purportedly plays out in a typically sardonic Eastern European fashion. A riff on the playful question of "what would you do if you had 24 hours to live?" Bite the Dust celebrates the simple pleasures of everyday life whilst taking a caustic swipe at capitalism. The juxtaposition of the bombastic narrative framework of Hollywood blockbusters and the distinctively whimsical comedy of Russian cinema acts to show the disparity between materialism in Eastern and Western culture – albeit in a blithe and capricious manner.
Another highlight in this year's competition strand includes Aleksandr Veledinsky's The Geographer Drank His Globe Away. Based on Alexei Ivanov's novel of the same name, Veledinsky's third feature recently won the main prize at this year's Kinotavr and is a curious romantic drama about a hopeless biologist who takes a job as a geography teacher in a provincial town before finding love under peculiar circumstances.  Other promising additions to the program include Natasha Merkulova and Aleksei Chupov's Intimate Parts, a no-holds-barred exploration of class secrets and attitudes to sex told through a series of interwoven narrative strands and Marina Migunova's Mirrors, a dramatized biopic about Russian poet Marina Tsvetaeva and her tragic trajectory through a life comprised of despair, loss and betrayal.
Three film's competing for the festival's LONDON LION Award have already benefited from screenings at UK Film Festivals. Kirill Serebrennikov's clinically sterile and ironically passionless thriller about obsession and revenge Betrayal, premiered in the competition strand at the Venice Film Festival before arriving at the Edinburgh International Film Festival this year. Whilst Serebrennikov's opaque drama may be one of the better known inclusions in this year's program, it's also one of the most inaccessible.  Yusup Razykov's Shame (Styd) received its UK premier at this year's London Film Festival yet sadly went largely unnoticed: not by us. A maritime tragedy that echoes the contentious Kursk submarine catastrophe through the lives of the women left behind, Razykov's Shame works to expose the anomalous assumptions of womankind in patriarchal Russia. Another London Film Festival premier that deserves to be seen by a larger audience is Vital Mansky's Pipeline, a powerful exploration of the wealth divide in Russia. An ethnological observation of social cultures across the route of the Urengoy–Pomary–Uzhgorod pipeline which runs through Russia (from Western Siberia all the way to Koln, Germany) like an infected vein of capitalist greed.
[youtube id="FZ1nBJpnaWA" width="600″ height="350″]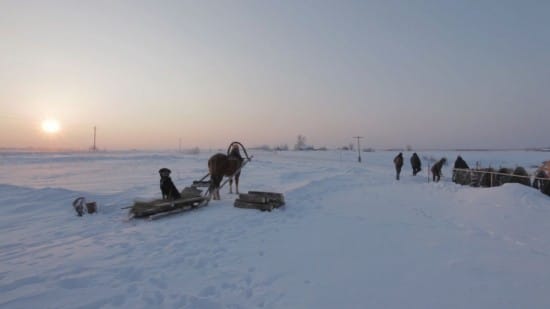 Judging by the festival's retrospective of his work, Mansky could be seen as the Russian Alex Gibney; a master documentary filmmaker whose work has been presented across the globe. His charismatically aloof persona is thankfully not reflected in his probing examination into the inchoate stage of post-Soviet Russia. Mansky is the president of Artdokfest (the Moscow Documentary Film Festival) and his works speaks passionately and intelligently about modern-day issues inside and outside of Russia. Alongside Mansky's better known work, such as his documentary about the Dalai Lama, Dawn/Sunset, the festival will also be screening Private Chronicles; Monolog, Patria O Muerte and Broadway; The Black Sea. Mansky will also be in attendance at this year's festival, having curated this year's documentary strand – with Evgenia Montana Ibanes' topical account of opposition leader Sergei Udaltsov imprisonment and hunger strike.  March, March With Your Left! a noticeable highlight in an always enlightening strand. PATRICK GAMBLE
More information, including full details of the festival's program and how to book tickets can be found on the Academia Rossica website