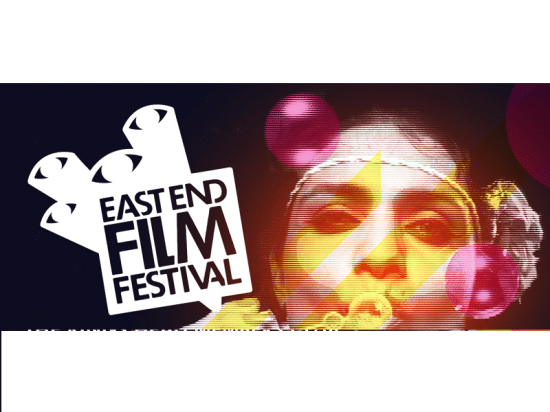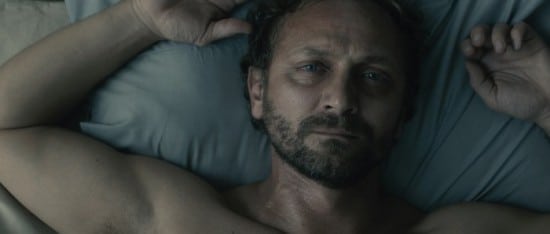 IN THE NAME OF – Malgorzata Szumovska's follow-up to ELLES screens 3 July
PUSSY RIOT: A PUNK PRAYER – hot girls behind the Iron Curtain  4 July
FRANCES HA – a brilliantly witty black and white satire screens 6 July 2013
SATELLITE BOY – David Galpill still shines 40 years after WALKABOUT screens 6 July
The EAST END FILM FESTIVAL (EEFF) returns to London's East End for its 12th and biggest edition this summer, from 25 June to 10 July. EEFF will present two weeks of cutting-edge films reflecting the culture, diversity and spirit of East London across an international programme. Artistic director Alison Poltock places the emphasis on first and second-time filmmakers, hot breakthrough bands and digital visionaries, EEFF is London's destination for revolutionary new film, music, the arts.
This year ARGENTINA takes centre stage with six new releases featuring directors Armando Bo (EL ULTIMO ELVIS), Alejandro Fidel (THE WILD ONES), Matias Piñiero (VIOLA) and Sofia de Skalon (London Argentine Film Festival).
OPENING NIGHT GALA: THE UK GOLD
Filmmaker Mark Donne's second feature THE UK GOLD  takes up the subject of takx evasion following the dramatic battle of a vicar from a small parish in the London Borough of Hackney who pits himself against the City, revealing its central status as the tax-haven capital of the world. Narrated by actor Dominic West (The Wire, The Hour), and featuring an extraordinary new sound-score from Radiohead's Thom Yorke and Massive Attack's Robert Del Naja.  All this is happening at the TROXY, a revived theatre in London's E1, close to Shadwell tube.  Its claim to fame is a giant wurlitzer that's currently being refurbished.
CLOSING NIGHT GALA: LOVELACE
The festival closes on Wednesday 10 July with the UK Premiere of LOVELACE, the eventful and tragic story of Linda Lovelace, the most famous adult actress of the 1970s, is a power account of modern celebrity starring Amanda Seyfried, James Franco and Sharon Stone.
INTERNATIONAL FILM HIGHLIGHTS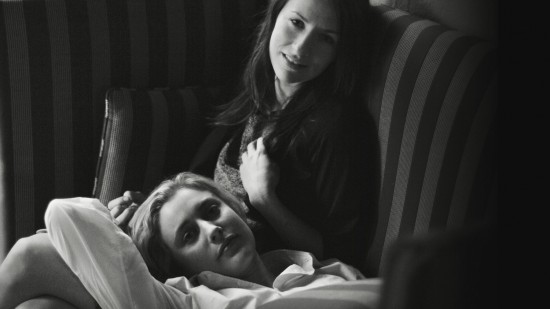 One of the UK's largest film festivals, EEFF will screen an international programme of over 80 features and 100 shorts, including UK Premieres:
We recommend:
HALLEY (dir: Sebastian Hofmann), a staggering tale of a lonely security guard at a Mexico City gym whose physical deterioration contrasts wildly with the healthy bodies around him;
SOLDATE JEANETTE (SOLDIER JANE) (dir: Daniel Hoesl), a provocative portrait of two women from different ends of the social spectrum;
[youtube id="w4PUOA6PqQ4″ width="600″ height="350″]
TELEVISION (dir: Mostofa Sarwar Farooki) showing the clashes that arise between religion and technology when a teacher in a Bangladeshi village buys a TV;
GENERATION UM (dir: Mark Mann) starring Keanu Reeves as a listless voyeur whose search for new experience leads him to video the dark confessions of two New York party girls – a European Premiere.
FRANCES HA from Noah Baumbach, a really inventive and witty coming-of-age story about a struggling dancer in NYC played by Greta Gerwig.
ANY DAY NOW (dir: Travis Fine) is set in seventies LA and stars Alan Cumming as a gay burlesque performer who, along with the closeted district attorney he's just met, take in their neighbours abandoned and mentally handicapped son until a biased legal system questions the arrangement.
CALL GIRL (dir: Mikael Marcimain) is a brilliantly rendered seventies story of sexual exploitation and political corruption in Sweden, the same era and subject matter as our closing night gala, LOVELACE.
[youtube id="1TfrzdkMaq4″ width="600″ height="350″]
DOCUMENTARIES
International documentaries worth looking out for:
AFTER TILLER (dir: Lana Wilson, Martha Shane), documenting a group of doctors who become targets of the pro-life movement.
BRITISH FILM HIGHLIGHTS
EEFF champions the best of new British cinema with the largest ever selection of British films, with 25 features from British filmmakers at every stage of the profession.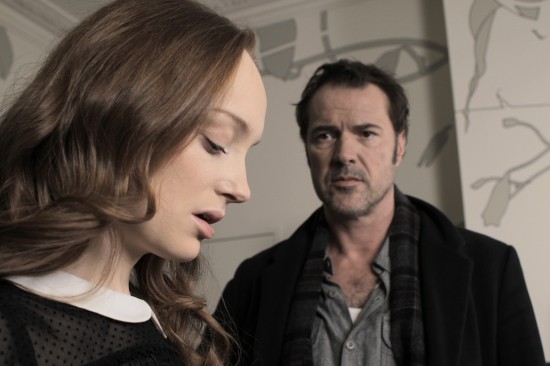 SUSPENSION OF DISBELIEF: the European Premiere Mike Figgis's stylish psycho-sexual murder-mysterystarring Sebastian Koch, Lotte Verbeek and Emilia Fox;
WE ARE THE FREAKS, the new feature from award-winning shorts filmmaker Justin Edgar, a high octane teen comedy starring Jamie Blackley (Vinyl), Mike Bailey (Skins) and Rosamund Hanson (This Is England, Life's Too Short);
DISCOVERDALE, George Kane's feature debut is a fly-on-the-wall mocumentary about the frontman of a just-defunct band who believes his long-lost father is Whitesnake's David Coverdale.
A FIELD IN ENGLAND with director, Ben Wheatley, cast and crew in attendance.
[youtube id="cRRvzjkzu2U" width="600″ height="350″]
PUSSY RIOT: A PUNK PRAYER (dir: Mike Lerner, Maxim Pozdorovkin), chronicling the way a small act of protest became an international story of human rights abuse;
For a local flavour, the World Premiere of WE AIN'T STUPID, the first feature from Mitch Panayis (winner in 2012 of EEFF's Short Film Audience Award), documenting the changing nature of Queen's Market in West Ham, in a timely examination of a fading trade; Trevor Miller's first feature RIOT ON REDCHURCH STREET, a spirited tale of a love triangle and Anglo-Muslim relations in East London's rock n' roll subculture; and Jason Attar and Danny Wimborne's first feature ONE NIGHT IN POWDER, a tale of an obscure British rocker's last-ditch effort to find fame and fortune.
AWARD-WINNING SONIC CINEMA
EEFF's signature paring of live soundtrack and silent film in a unique setting was voted Best Silent Film Event Of The Year in 2012 by Silent London. EEFF returns to Spitalfields Market in 2013 with a FREE outdoor screening of LA ANTENA (dir: Esteban Sapir). Set in a future dystopian city whose residents have lost their voices, this imaginative Argentine film will be accompanied by immersive contemporary dance by East End-based Neon Dance, and a specially commissioned score by gothic pop band Esben and the Witch.
DIRECTOR IN RESIDENCE / FESTIVAL JURY
This year's Director in Residence is Armando Bo and the festival will include a special focus on Argentine Cinema, including UK Premieres of LOS SALVAJES (THE WILD ONES) (dir: Alejandro Fadel) and LEONES (dir: Jazmin López), both compelling tales of angst- ridden Argentine teenagers; and VIOLA (dir: Matías Piñeiro), which takes fragments of Shakespeare's Twelfth Night to spin a labyrinthine web of desire.
Joining Armando Bo on a jury to choose this year's Best Feature will be The Guardian film critic Peter Bradshaw, producer and co-founder of Tugg, Inc. Nicolas Gonda, and My Brother The Devil director Sally El Hosaini.
This year's Best Documentary Jury comprises writer and filmmaker Morgan Spurlock, filmmaker and poet Iain Sinclair, musician Mark Stewart, producer Rachel Wexler and head programmer of CPH:DOX, Niklas Engstrom. The Shorts Jury comprises multiple BAFTA winning short filmmaker Martina Amati, director of Rushes Soho Shorts Festival Joe Bateman, Vice Chair of the board of the European Film Academy Nik Powell, and actress Jodie Whittaker.
SPECIAL EVENTS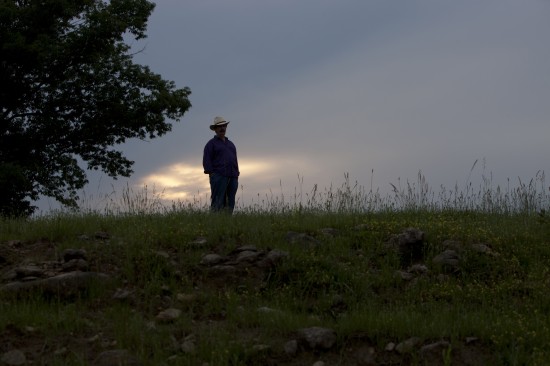 A day of Southern-fried cinema, GRITS 'N' GRAVY celebrates the American Deep South with films including DOWN BY LAW (dir: Jim Jarmusch) starring Tom Waits, and Alabama music doc MUSCLE SHOALS (dir: Greg 'Freddy' Camalier) plus live bluegrass music from Dirty Gentleman, hearty Southern grub and free Bloody Mary's.
THE EAST END FILM FESTIVAL RUNS FROM 25 JUNE UNTIL 10 JULY 2013