Cinema Made in Italy showcases the best of Italian cinema with eleven new releases coming to London's Cine Lumiere from 9 until 13 March 2023
Fantozzi 
An insignificant cog in the wheels of a large company, Fantozzi starts his days battling against time (he must clock in) and overcrowded buses; he continues half hidden behind piles of work dumped on him by his crafty colleagues. Things are no better at home. Or in his free time. The film follows the hilarious and sometimes desperate trials and tribulations of our anti-hero, as he tries to get on in life.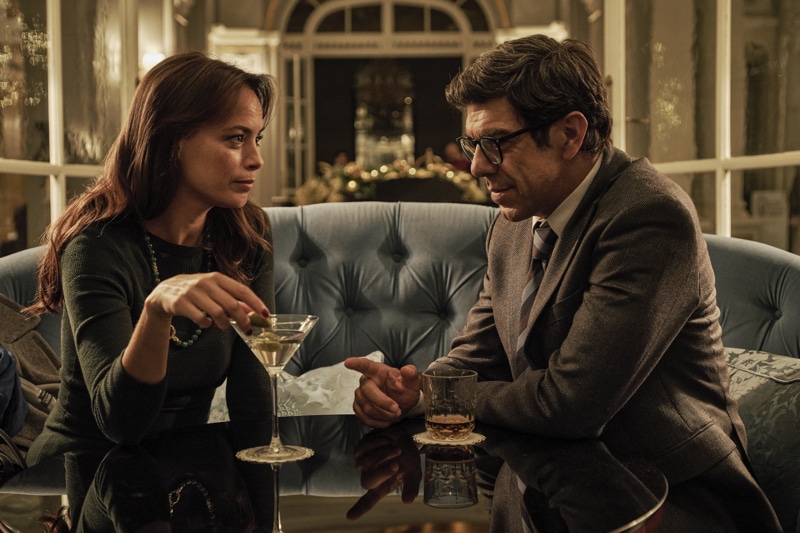 Il Colibrì (The Hummingbird) (2022) Dir: Francesca Archibugi
Nanni Moretti, and Berenice Bejo star alongside Pierfrancesco Favino who plays Marco Carrera, aka il Colibrì or "the hummingbird": a life of fateful coincidences, loss, and stories of absolute love. Il Colibrì is the story of the ancestral force of life, of the arduous struggle we all make to withstand what at times appears intolerable – also by wielding the powerful weapons of illusion, happiness, and good cheer.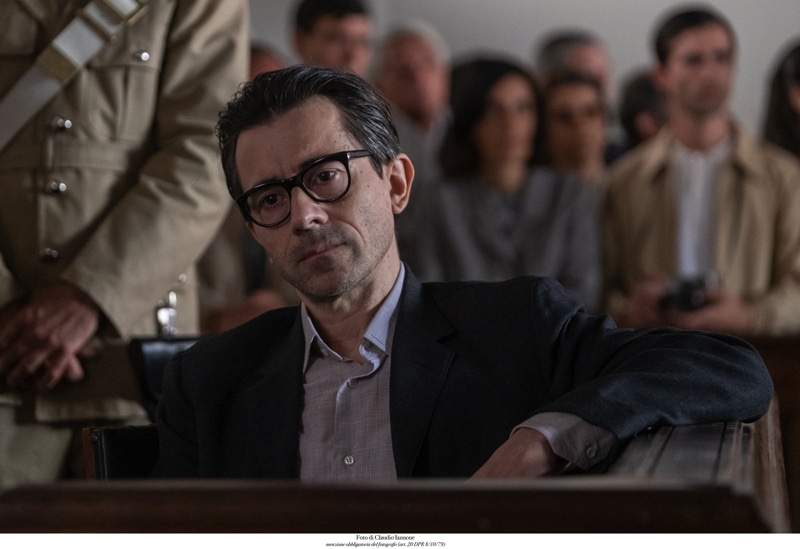 Il Signore Delle Formiche (Lord of The Ants) (2022) Dir: Gianni Amelio
At the end of the sixties, a trial was held in Rome that caused a sensation. Playwright and poet Aldo Braibanti (Luigi Lo Cascio) was sentenced to nine years in prison, found guilty of plagio. That is, of having submitted another person, physically and psychologically, to his own will. In this case, a student and friend who was barely of age. The youth's family had him committed to a psychiatric hospital and subjected to a string of devastating electroshock treatments to "cure" him of that "diabolical" influence. Drawing inspiration from true events, the film tells a story through a chorus of voices.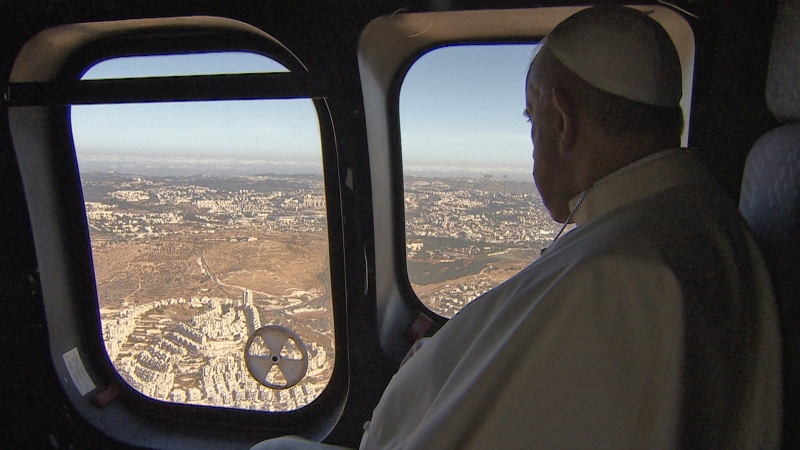 In Viaggio Dir: Gianfranco Rosi (2022)
This documentary by award-winning filmmaker Gianfranco Rosi centres of the first nine years of Pope Francis's pontificate during which he made 37 trips visiting 53 countries, focusing on his most important issues: poverty, migration, the environment, solidarity and war. Intrigued by the fact that two of Francis's trips – the first to the refugees landing in Lampedusa; the second in 2021 to the Middle East – so closely mirrored the itineraries of his films Fuocoammare and Notturno, Rosi follows the Pope's Stations of the Cross. He sees what he sees, hears what he says and creates a dialogue between archival footage of Francis' travels, images taken by Rosi himself, recent history and the state of the world today.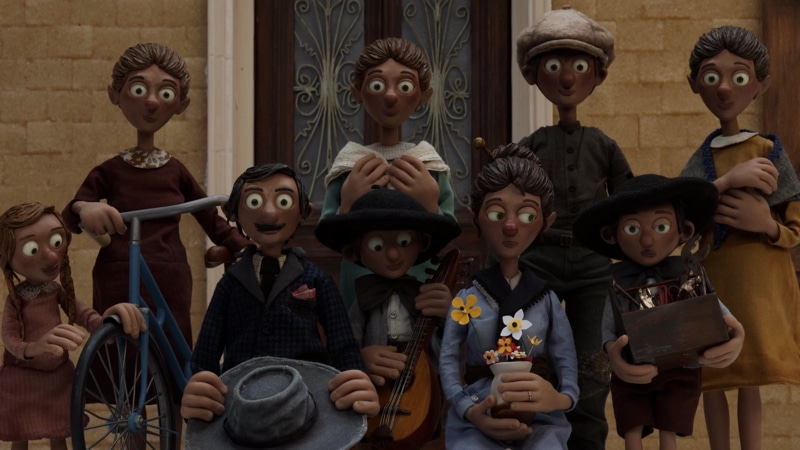 Interdit Aux Chiens et Aux Italiens (No Dogs or Italians Allowed) (2022)
In Alain Ughetto's stop motion animation Luigi and his brothers set out from their native village in the Piedmont,  to discover "La Merica", the fabulous land where dollars grow on trees. Finally, instead of crossing the Atlantic, Luigi puts his backpack down in southern France, with hands that could no longer work.
Le Otto Montagne (The Eight Mountains) (2022)
The Eight Mountains is a story about friendship, fatherhood, and the choices we make in life. In the background, the mountains we climb every day, both physically and mentally. Told through the story of two close friends, this Cannes award-winning feature reflects on the complex nature of human relationships in the modern world.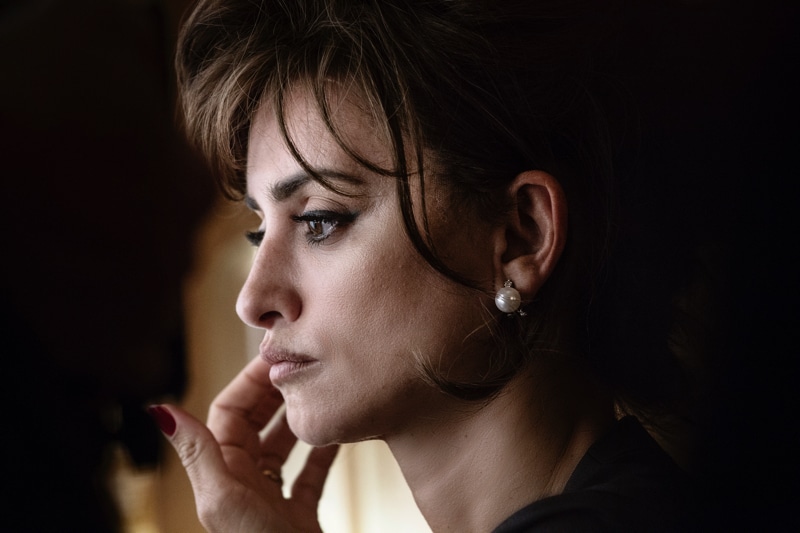 L'immensità (2022) Dir: Emanuele Crialese
Spanish actor Penelope Cruz gives a tour de force performance at the centre of this 1970s set drama that unfolds in Rome at time of great social and cultural change, full of grit and glamour. The young Borghetti family has just moved into one of the many freshly-built apartment blocks in the city. The move is bittersweet. Despite the beautiful, sweeping views of Rome from their top floor apartment, the family is not as close as they once were.
Clara (Cruz) and Felice (Vincenzo Amato) are no longer in love, but are unable to leave each other. Clara finds refuge from her loneliness in the shelter of her special relationships with her three children. The oldest, Adriana (11), an unknown child in this new neighbourhood, deliberately presents as a boy to the local children, pushing the family's bond towards a breaking point.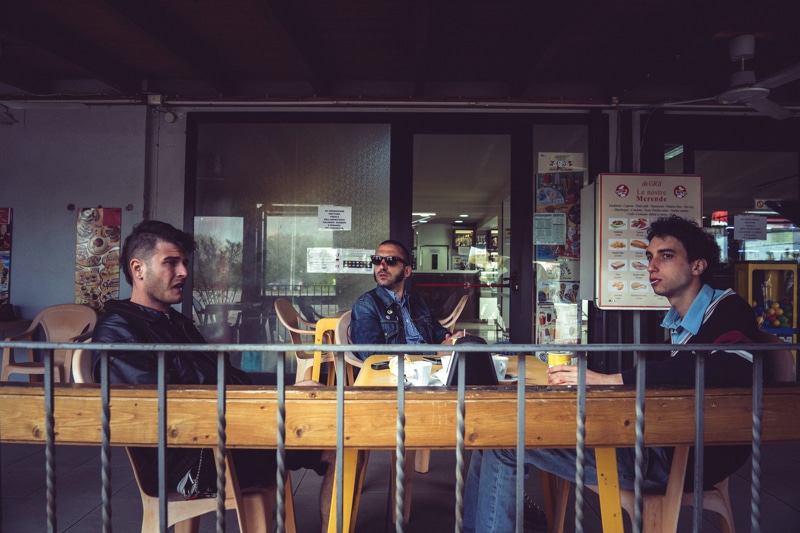 Margini (Margins) (2022) Dir: Niccolo Falsetti
Summer 2008. Three friends have the chance of a lifetime: opening for their favourite punk hardcore band. At the very last moment, the concert falls through but Edo, Iac and Miche don't give up. To them punk is more than music, it's a lifestyle. In a blink, they decide to bring the gig to Grosseto, the silent and conservative city where they live. All the difficulties and problems they face on their way risk to blow up their lives and their friendship.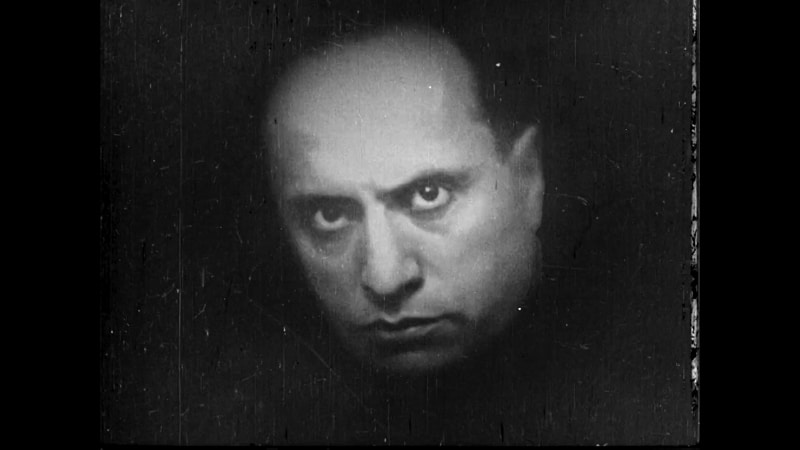 The March on Rome (2022) Dir: Mark Cousins
Through little-seen archive and his characteristically cinematic analysis, Mark Cousins narrates the ascent of fascism in Italy and its fall-out across 1930s Europe. Both essay film and historical document, Cousins contextualises history through the now, holding a mirror to a political landscape of a creeping far right and manipulated media.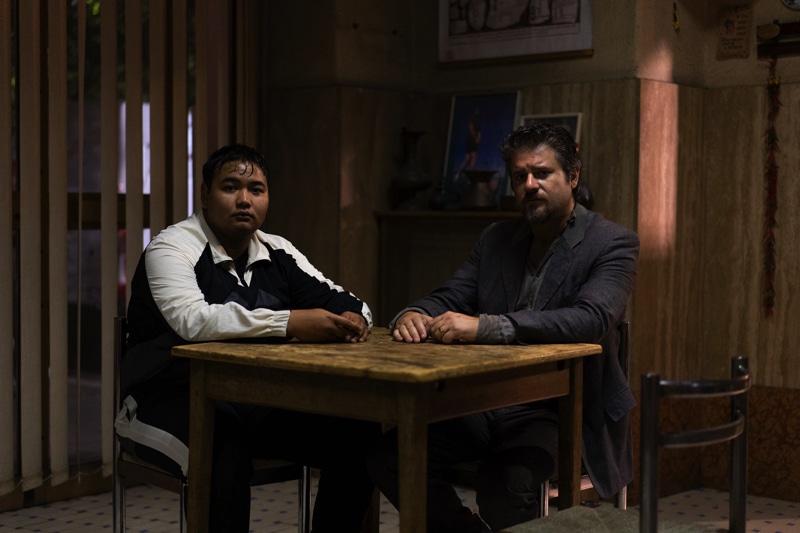 Notte Fantasma (Ghost Night) (2022) Dir: Fulvio Risuleo
This award-winning two-handed psychological thriller sees a plain-clothes policeman apprehend a seventeen year old boy, after watching him buying dope. The detective will drive aimlessly around all night with the teenager in the back of his car.
Siccità (Drought) (2022) Dir: Paolo Virzi
Drought has plagued the Italian capital of Rome for three years now, and the lack of water has changed everybody's life. While strict rules add to people's misery, odd characters roam the streets of the capital. Outcasts, achievers, victims, and wrongdoers are all part of the same tragic picture, and they are all after the same thing: redemption.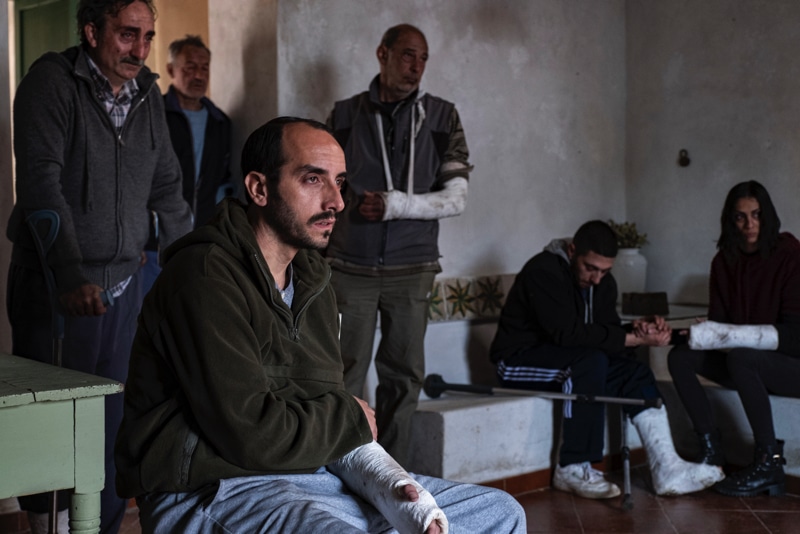 Spaccaossa (The Bone Breakers) (2022) Dir: Vincenzo Pirrotta
Inside a warehouse in Palermo, a group of people smashes a man's arm to pieces with a wheelie bag packed with weights. This is the method used by an amateur criminal organization that fractures the limbs of its willing victims before staging fake accidents and raking in the insurance payouts. Vincenzo recruits the individuals from among the down-and-outs that haunt the city streets, where Luisa is a habitué, since she gets her crack there. Vincenzo's problems suddenly get worse, though, after a series of mistakes shut him out of the gang, and Luisa is now his only chance: he convinces her to have her bones broken.
CINEMA MADE IN ITALY : MARCH 9 – 13 2023 |  CINE LUMIERE LONDON