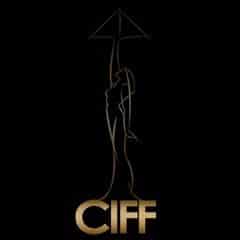 Cairo International Film Festival – the oldest and most prestigious feature film festival in the Middle East – will be celebrating its 45th edition this year from 15 until 24 November with Bosnian director Danis Tanović as head of the Official competition jury, appointed by Amir Ramsis, Director of the Festival.
The well-known international writer and director has been selected in a bid to draw prominent figures from the global film industry to take part in the festival, with the aim of showcasing and sharing experiences among emerging Egyptian, Arab, and international filmmakers participating in the event.
Born in 1969, Bosnian director and screenwriter Tanović is one of the most prominent directors and screenwriters in Eastern Europe and worldwide.
His most important works include Death in Sarajevo which won the FIPRESCI award at Berlinale in 2016, No Man's Land which garnered an Academy Award for Best Foreign Language Film and Best Screenplay at Cannes in 2001, and An Episode in the Life of an Iron Picker which won the Silver Bear – Grand Jury Prize, and a Silver Bear for Best Actor at the Berlinale in 2013. Tanović is the only director from Bosnia and Herzegovina to win an Academy Award.
Cairo International Film Festival is pleased to announce the MENA premiere of Back to Alexandria (main image) by Tamer Ruggli among its 45th edition official competition section. The Swiss-born director is a true international figure who has lived in Zaire, Saudi Arabia and Austria. This, his first feature, a story of female empowerment, stars the legendary French actress Fanny Ardant and the multitalented actress, director Nadine Labaki who plays a woman who must return to her native Egypt to visit her estranged mother (Ardant), an eccentric aristocrat. The eventful journey, leading her from Cairo back to Alexandria, is suffused with memories, nostalgia, and mixed feelings about her past which will inform and shape her exciting future.
CAIRO INTERNATIONAL FILM FESTIVAL | 15 – 24 NOVEMBER 2023