MARRAKECH INTERNATIONAL FILM FESTIVAL is set to pay tribute to screen legend and Sundance pioneer Robert Redford in its 18th edition which also showcases an extensive retrospective of Australian Cinema. November 29th to December 7th 2019.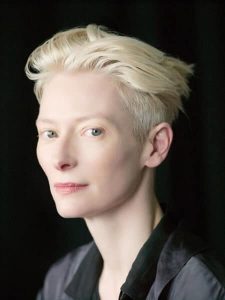 Marrakech Film Festival is one of the most glamorous events in the film festival circuit attracting professionals and film lovers from all over the World and honouring global film in all its forms. This year's International Competition Jury is headed by Tilda Swinton, who has starred in over 70 feature films, most recently in The Personal History of David Copperfield, and Wes Anderson latest comedy drama The French Dispatch which will premiere early next year.
This year's 18th edition taking place from November 29th until December 7th also plays host to an impressive tribute to Australian cinema, considered to be one of the oldest in the world. This year's tribute is also the biggest get-together of Australian actors and directors ever to take place at a film festival. Australia has a tradition of a gutsy hard-nosed crime thrillers but also lyrical arthouse dramas and comedies that embody the infinite variety of the vast nation. From the hostile outback of Ayer's Rock to the sophisticated urban centres Australia's spectacular landscape provides a remarkable background for its visual arts. And although the average cinema-goer may only be able to remember Crocodile Dundee, the country has an impressive array of movies to draw on and one of the world's most active film industries boasting memorable commercial and indie titles and directors as diverse as Baz Lurhmann, Gillian Armstong, Mel Gibson, Ivan Sen and film pioneer and screenwriter Lottie Lyell  (1890-1925) considered to be Australia's first film star. During her short life she made an important contribution to the industry in the silent era with The Blue Mountains Mystery (1921) which she co-directed with Raymond Longford. Here is a selection of some outstanding Australian cult classics to put us in mind of what we might look forward during the Marrakech official selection in November 2019.
WALKABOUT (1971)
In Nicolas Roeg's moving mystical coming of age drama an Aboriginal boy comes to the rescue to two teenagers abandoned by their father in the remote corner of the Outback. Walkabout is a bleak but beguiling feature that riffs on the theme of human kindness and cultural differences. Although Roeg and most of the cast are British, the film has been taken to Australias's heart because it launched the remarkable career of Indigenous Australian actor David Gulpilil.
WAKE IN FRIGHT (1971)
Directed by Toronto born maverick Ted Kotcheff and also known as Outback, Wake in Fright kicked off the Australian New Wave and is now considered one of the most extraordinary Australian features ever made. Blending horror with an immersive character drama, it was 'lost' for many years, until veteran producer Anthony Buckley finally tracked it down in 20o4 in a Pittsburgh warehouse. Remastered and given a theatrical release and the Bluray treatment in 2014 (courtesy of Eureka) this is one film you simply must see with its standout performances from Donald Pleasence, Chips Rafferty and Sylvia Kay.
PICNIC AT HANGING ROCK (1975)
A mesmerising and unsolved mystery about a group of school girls who disappear during a school picnic on Hanging Rock. Peter Weir's haunting drama stays in the memory with its luminous cast and glowering background of Ayer's Rock. Based on the novel by Joan Lindsey it was adapted for the big screen – and I mean big – by Cliff Green.
GALLIPOLI (1981)
Another haunting tragedy that tells a poignant tale of war and guarantees a tearful audience. Set in Australia just before the First World War, it follows a group of Western Australian soldiers who will eventually meet their fate during the Gallipoli campaign on Turkish soil. Mel Gibson leads a cast of men whose lost innocence and dedication to duty continue to resonate nearly forty years later.
DEAD CALM (1989) not showing
Where would Australian cinema be without British-born Sam Neill and his leading lady Nicole Kidman. Alone on a yacht off the Great Barrier Reef they face up to a psychotic monster Billy Zane in this tensely gripping thriller.
ROMPER STOMPER (1992) not showing
Russell Crowe embodies stomping but he is an actor who can also do subtlety and infinite gentleness. Here in Geoffrey Wright's urban thriller he does the former with gusto. Set in a working class Melbourne suburb, Romper Stomper sees a motley crew of neo-Nazi skinheads rise up against their changing neighbourhood with devastating consequences.
LANTANA (2001)
Kerry Armstrong, Anthony LaPaglia and Geoffrey Rush star in this taut and emotional thriller elegantly enveloped in a characterful study of human relationships in suburban Sydney. A dead body, a detective caught in flagrante, a psychiatrist whose own marriage is floundering: these are the elements that gentle stew for two engrossing hours in Ray Lawrence's memorable mystery movie.
JAPANESE STORY (2003) not showing
In the Australian desert, a guide and a Japanese businessman who can't stand each other are suddenly drawn together in an awkward situation that ends in tragedy. Toni Collette gives an outstanding performance as the guide in this memorable multi-award-winning psychological drama. Sue Brooks directs Alison Tilson's brilliant script with aplomb.
THE PROPOSITION (2005) not showing
John Hillcoat directs a superb cast of Ray Winstone, Guy Pearce and Emily Watson in this bleak and feral outback Western scripted and scored by Nick Cave. What can go wrong? The answer is absolutely nothing. The Proposition won awards across the board for its thorny depiction of a criminal  family that sees an outlaw ordered to kill his older brother in order to save the life of his younger one.
ANIMAL KINGDOM (2010)
David Michod's tense and brutal urban epic sees a mafia-style family locked in bitter conflict in 1980s Melbourne. Based on a real life Pettingill family it stars Oscar-nominated Jacki Weaver as a machiavellian matriarch playing each relative off against the other as she protects her 17 year old son (James Frecheville) without a shred of sentimentality.
SNOWTOWN (2011) not showing
With its unforgettable clanging score, Snowtown sent critics into a cold sweat. This Adelaide-based real crime thriller explores the descent into hell of a young man (Lucas Pittaway) at the hands of his charismatic mentor turned vicious serial killer, the infamous John Bunting – who went on to kill 11 people (chillingly played by Douglas Henshall). Snowtown was the feature debut of Justin Kurzel who  has gone on to deliver The Turning (2013), Macbeth (2015) and historical fact-based drama The True History of the Kelly Gang (2019).  
THE BABBADOOK (2014) not showing 
One of the best horror films in memory is Jennifer Kent's truly terrifying and formally splendid psychological chiller. Melding a suspenseful narrative with finely crafted horror tropes, the film swept the board at the global film genre awards and is still popular with horror enthusiasts everywhere.
MAD MAX (1979)
Cinema goers didn't know what had hit them when George Miller's sadistic motor cycle thriller revved onto the big screen fuelled by murder and mayhem. It was a mesmerising experience and still is, with its odd combination of eccentric characters, stunning scenery and throat-grabbing barbarism that would spawn several sequels, but this was the weirdest yet.
PICNIC AT HANGING ROCK (1975)
The 1970s was a standout decade for Australian film not least because of the Peter Weir's languorous mystery drama suffused with an eerie delicacy and based on Joan Lindsay's novel that sees a group of school girls go missing on Valentine's Day 1900 in the sizzling heat of summer. Starring Rachel Roberts, Helen Morse and Jacki Weaver, the drama went on to win a BAFTA for cinematography.
MY BRILLIANT CAREER (1979)
Judy Davis won a BAFTA for her performance as a writer and contemporary female role model Sybylla Melvyn in this 19th century set debut feature for Gillian Armstrong. It garnered awards across the board but went home empty handed from Cannes in the year of release.
THE YEAR MY VOICE BROKE (1987)
A young man (Noah Taylor) suffers teenage angst as his crush and best friend (Leone Carmen) falls in love with an older guy in John Duigan's poignantly funny 1960s set coming of age drama. A budding Ben Mendelsohn triumphs as the thuggish rugby playing criminal whose violence sets off an irreversible chain of events.
A CRY IN THE DARK (1988)
Based on John Bryson's novel Evil Angels, Meryl Streep inspires terrifying evil as she fights to prove her innocence in Fred Schepisi's biopic drama about the woman whose child was supposedly killed by a dingo in the Australian Outback.
During this year's festival a distinguished delegation of Australian actors and directors will make the trip to Marrakech to enjoy this exceptional tribute and take part in a range of stage appearances and lives events in the Moroccan capital and its lush locations.
MARRAKECH INTERNATIONAL FILM FESTIVAL 2019 | 29 NOVEMBER – 7 DECEMBER 2019