Film noir, a term coined by French critic Nino Frank in 1946, is usually associated with the stylish Hollywood crime dramas of the 1940s and 1950s, Double Indemnity being a classical example. But its roots lie much earlier in the jagged German expressionist cinematography of the early 1920s. Whether a genre or simply a style of filmmaking is a subject for debate, but the elements generally considered attributable to noir cinema are stark lighting effects, intricately-plotted fractured narratives, flawed characters and an underlying sense of doom.
So what better way to describe the films that came out of Argentina during the Peronist  years from 1946-55, a time of civil upheaval and political oppression that led to a generalised sense of superstition and existential gloom, although for some it was a time of nationalist pride. Peronist-style politics continued in Argentina until the 1970s with films depicting the 'Dirty Years' now taking on the same sense of foreboding and similar underlying elements but with washed-out aesthetics replacing noirish black and white as seen in Rojo, The Clan and Azor.
Argentine Noir is explored in this year's Viennale International Film Festival in a series created by Fernando Martín Peña, a film historian known for his research in Latin American archives, and his colleague Roger Koza, who have drawn on the resources of the University of California, Los Angeles (UCLA) and the Library of Congress in Washington for their work in preserving and restoring an archive of films that exemplify the tradition of film noir, yet rarely seen outside South America. Sinister protagonists, venal detectives and violence were rife on the streets Buenos Aires during the Peronist years and provided gritty material for the likes of film directors such as Fernando Ayala, Hugo Fregonese, Carlos Hugo Christensen, Román Viñoly Barreto and Pierre Chenal. MT
ARGENTINE NOIR CINEMA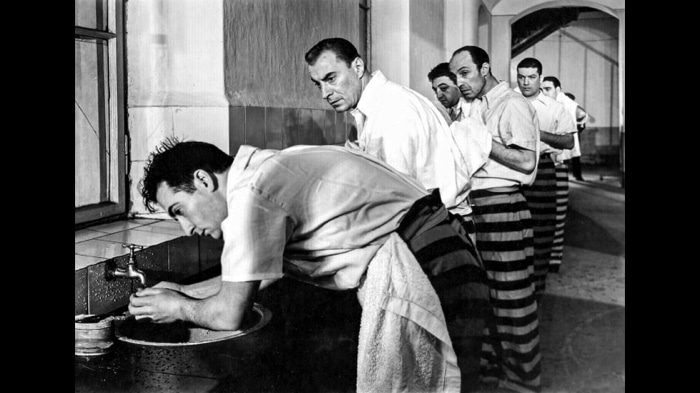 HARDLY A CRIMINAL | Hugo Fregonese, 1949, 80′
A bank employee commits the perfect crime in this hard-boiled action drama directed by Fregonese before he embarked on a career in Hollywood and Europe that started in 1950 with another noir outing One Way Street starring Dan Duryea and James Mason.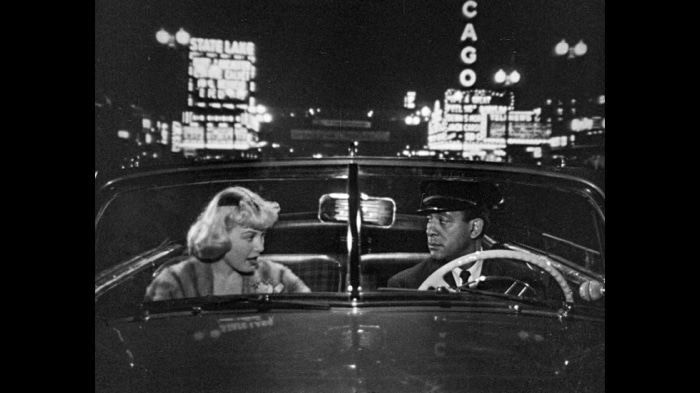 NATIVE SON | Pierre Chenal, 1951, 106′
In 1940s Chicago a young black man takes a job as a chauffeur that ends in tragedy. Pierre Chenal directs from a script based on the novel by Richard Wright who also stars as the fateful driver, alongside Jean Wallace and Gloria Madsen.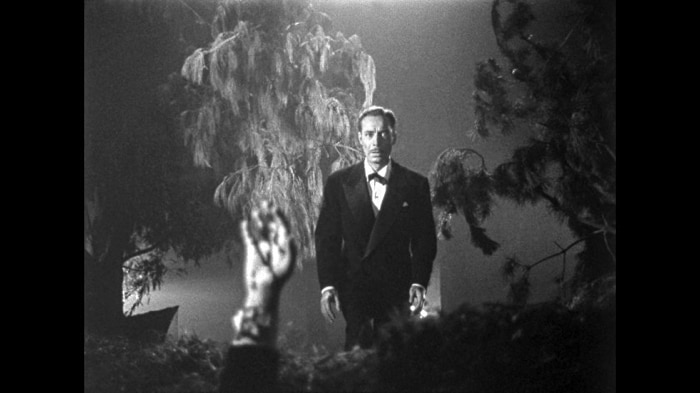 THE BEAST MUST DIE, Roman Vinoly Barreto, 1952, 92′
A novel by poet laureate Cecil Day Lewis (aka Nicholas Blake) spawned this haunting noir fantasy with its shimmering cinematography by Alberto Etchebehere (who would go on to co-script The Black Vampire with Vinoly Barreto). A complex thriller with a rather spiritual ending sees a father turn detective to avenge the mysterious death of his son. Claude Chabrol directed his own version in 1969 with This Man Must Die.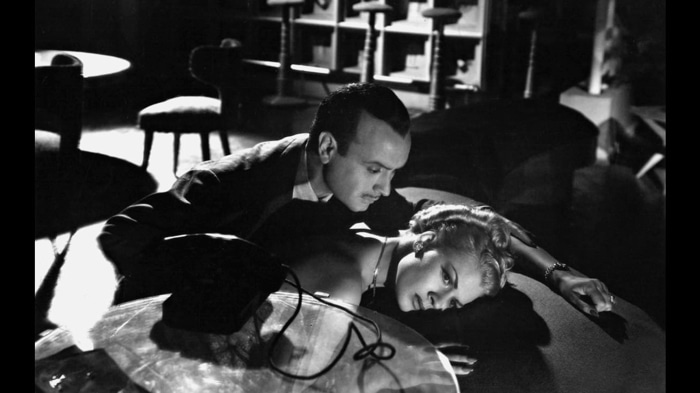 DON'T EVER OPEN THAT DOOR, Carlos Hugo Christensen, 1952, 85′
Another family revenge thriller connected by the titular door between good and evil: the first involving a brother and sister (played by Argentine star Renee Dumas, above); the second centres on a whistling criminal. The script was adapted from two Cornell Woolrich stories. Noirish cinematography by Pablo Tabernero.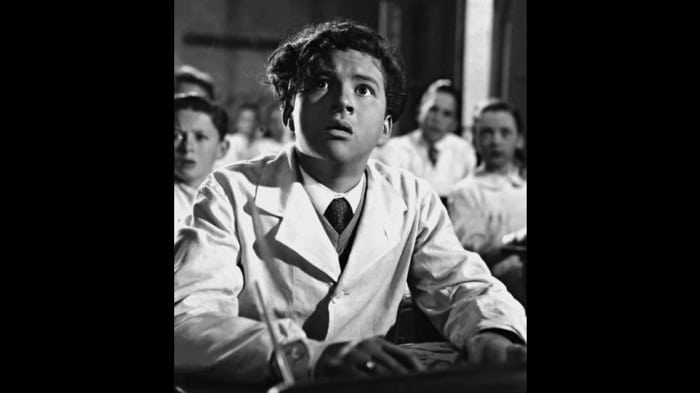 IF I SHOULD DIE BEFORE I WAKE, Carlos Hugo Christensen, 1952, 73′
A child holds the key to a murder mystery being investigated by his detective father. Lucio Santana is a lovable little boy but can – or should he – keep a secret? A sinister thriller that turns on a moral dilemma from one of Argentina's most audacious directors, Carlos Hugo Christensen.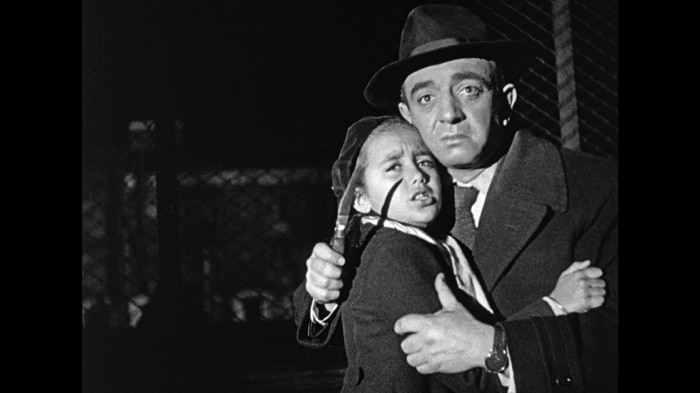 THE BLACK VAMPIRE, Roman Vinoly Barreto, 1953, 90′
Fritz Lang provides the source material for this taut and oppressive 'feminist'  reworking of his classic M. Don't expect any blood or fangs – the focus here is on the mothers of children stalked by a deranged paedophile known as the 'Black Vampire'. A passionate Argentine cast is led by award-winning actor Olga Zubarry and Nelly Panizza.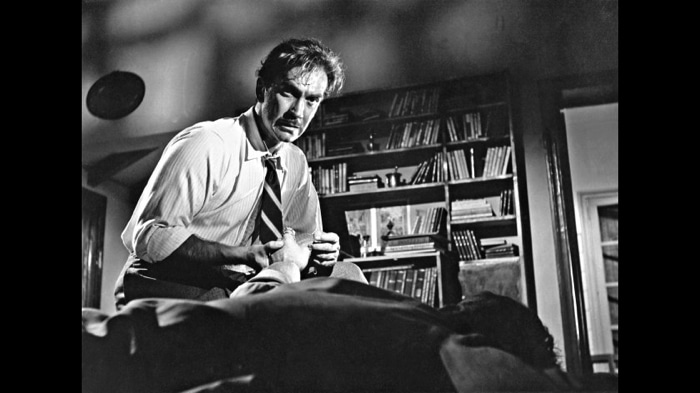 THE BITTER STEMS, Fernando Ayala, 1956, 90′
Never trust a stranger comes to mind in Fernando Ayala's award-winning classic that draws on 'the perfect crime' theme – that naturally goes wrong – when two men conspire together on a 'get rich' scheme with disastrous results. Based on the best seller by Adolfo Jasca. Bitter Stems' finale rivals anything made in Hollywood at the time all primped by Astor Piazzolla's sinuous score. MT
ARGENTINE NOIR AT VIENNALE 2022 | 20 OCTOBER – 1 NOVEMBER 2022