One of the highlights at Cannes this year was maverick filmmaker Leos Carax's latest outing Holy Motors.  It's a weird, wacky and wonderfully entertaining film inspired by the night life of stretch limos: and if that sounds far-fetched just wait 'til you see the film… Leos Carax has been fêted on the festival circuit this year and been awarded a Golden Leopard at Locarno for his eccentric contribution to Cinema du look, a movement that typified a slick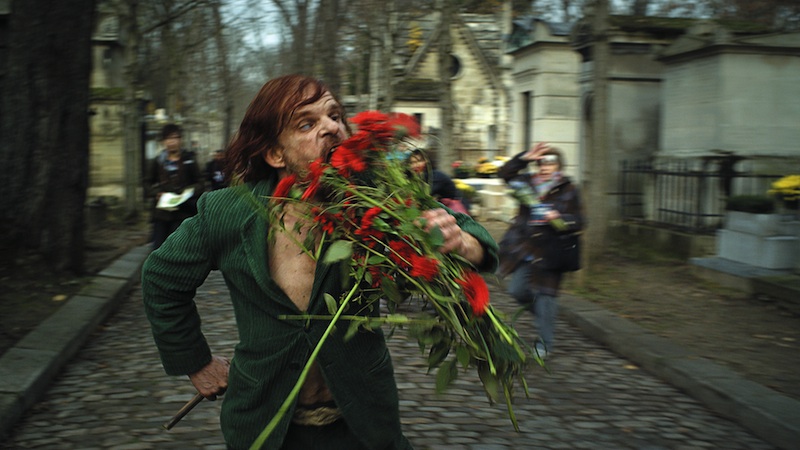 visual style with a focus on spectacle over narrative.  See this exuberant showpiece starring Denis Lavant, Eva Mendes and Kylie Minogue at the Curzon and check out their
Screen Salon for a chance to hear more about his films Boy Meets Girl, Mauvais Sang, Les Amants du Pont-Neuf and Pola X.  Also showing at Everyman cinemas, and the Hackney Picturehouse.
And from Cannes to the Berlinale where Christian Petzold won best director this year for Barbara, his impeccably-crafted Cold War drama set in eighties East Germany and starring Nina Hoss in the leading role as a woman subjected to suspicion and surveillance by the Stasi police. If you're looking for a stylish thriller, Barbara opens from Friday at the Curzon, and Odeon cinemas throughout the London area.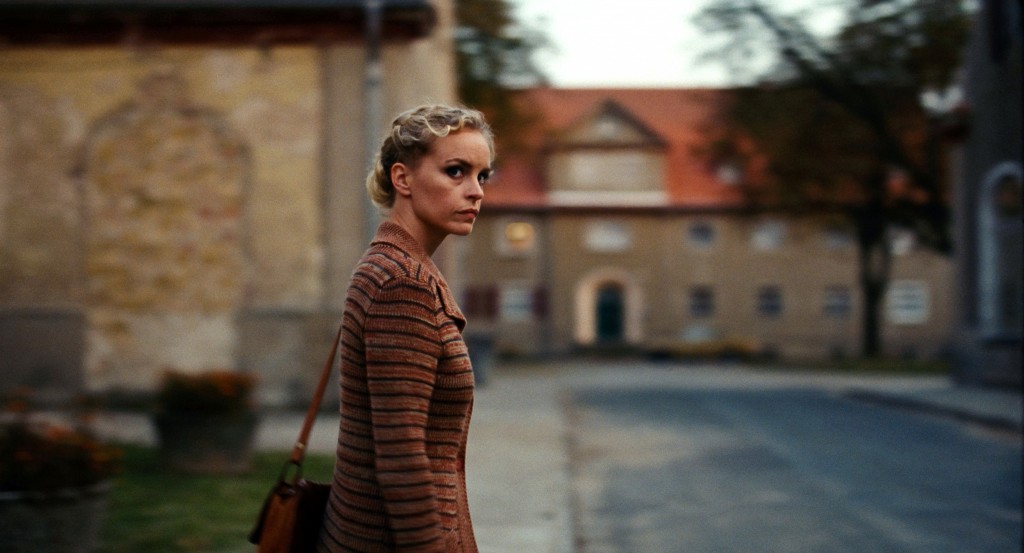 John Cassavetes was a pioneer of American independent film through his technique of improvisation and cinema vérité.  His 1970s feature Husbands was described by Time Magazine as his finest work but this study of the emptiness of suburban life continues to divide the critics:  Midlife crisis anyone? Well there's a chance to find out at the NFT Southbank where Husbands is showing from this weekend.  For a more starry take on marriage, the NFT are also showing Mr & Mrs Smith (1941) with Robert Montgomery and Carole Lombard.  And there's still a chance to see Strangers On A Train (1951) if you're looking for a way out.  The Hitchcock season continues until October.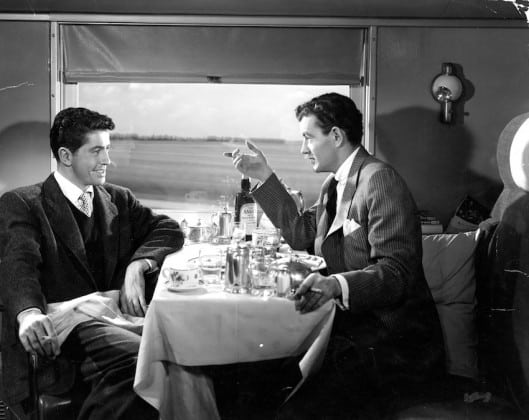 Fans of Rupert Grint will be excited to hear that his World World II drama Cross of Honour (Into The White) is on a limited release at cinemas throughout London prior to the DVD release on 1st October.  Don't get too excited, it's not his best but if you want to see it on the big screen it's at Reel Cinemas this weekend.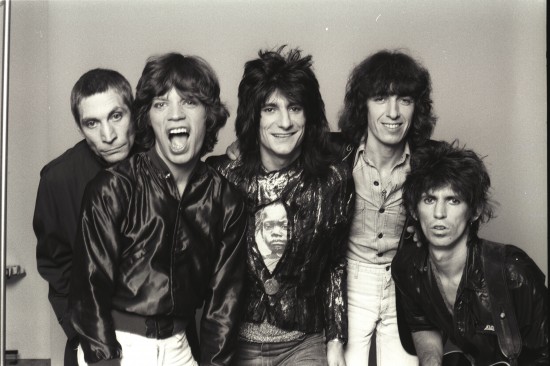 And here's a reminder that tickets for the London Film Festival went on sale this week at www.bfi.org.uk.  See our full low-down on the festival here.  The line-up includes 225 features of which 14 are World Premieres, including Crossfire Hurricane, a doco celebrating 50 years of the Rolling Stones.
Lovers of Spanish film will be looking forward to the eighth edition of London's Spanish Film Festival that kicks off on Friday and this year offers a retrospective of Pedro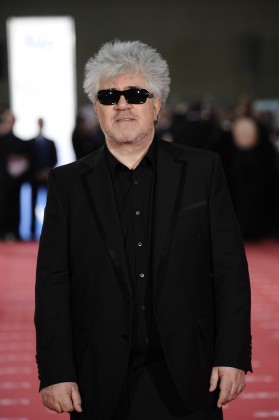 Almodovar featuring such delights as La Flor de Mi Secreto and Todo Sobre Mi Madre.  The Festival also showcases strands from Basque and Catalan directors so check it out at  www.londonspanishfilmfestival.com. Showing at the Cine Lumiere SW7 from 28th September until 10th October.
One of the leading pioneers of the docudrama, Peter Watkins, is an alternative figure on the indie scene with his avant-garde take on the establishment and experimental fare.  Head over to the Tate Modern for a glimpse of his work over this weekend.  Since the banning of The War Game, Watkins left England and is currently working on his biography with Patrick Murphy entitled Freethinker: The Life and Work of Peter Watkins.
[youtube id="suh2r2ojP3I" width="600″ height="350″]
And last but by no means least,  the 20th Raindance Film Festival is currently underway at the Apollo cinema, Piccadilly W1.  Offering a selection of gems on the indie scene it has, in its day, premiered The Blair Witch Project, Oldboy, and Memento.  Shoehorned in to collide with the London Film Festival in the hope of garnering visiting talent from the international circuit, it runs from the 26th September – 7 October 2012.  This year it features the World Premiere of Love Tomorrow on the 4th October – look out for our review – and Dark Hearts that it has nominated for the Best International Film award and stars Goran Visnjic (Girl With The Dragon Tattoo). Other World premieres on offer are Tetsuhiko Nono's A Road Stained Crimson and Orania, a documentary portrait of the eponymous town founded as a social experiment in 1991 exclusively for Afrikaners in Northern Cape, South Africa. MT
[youtube id="rVd79fepGOk" width="600″ height="350″]